Tribal Government & News
Tribal Council to OK three fall virus relief payments on Sept. 9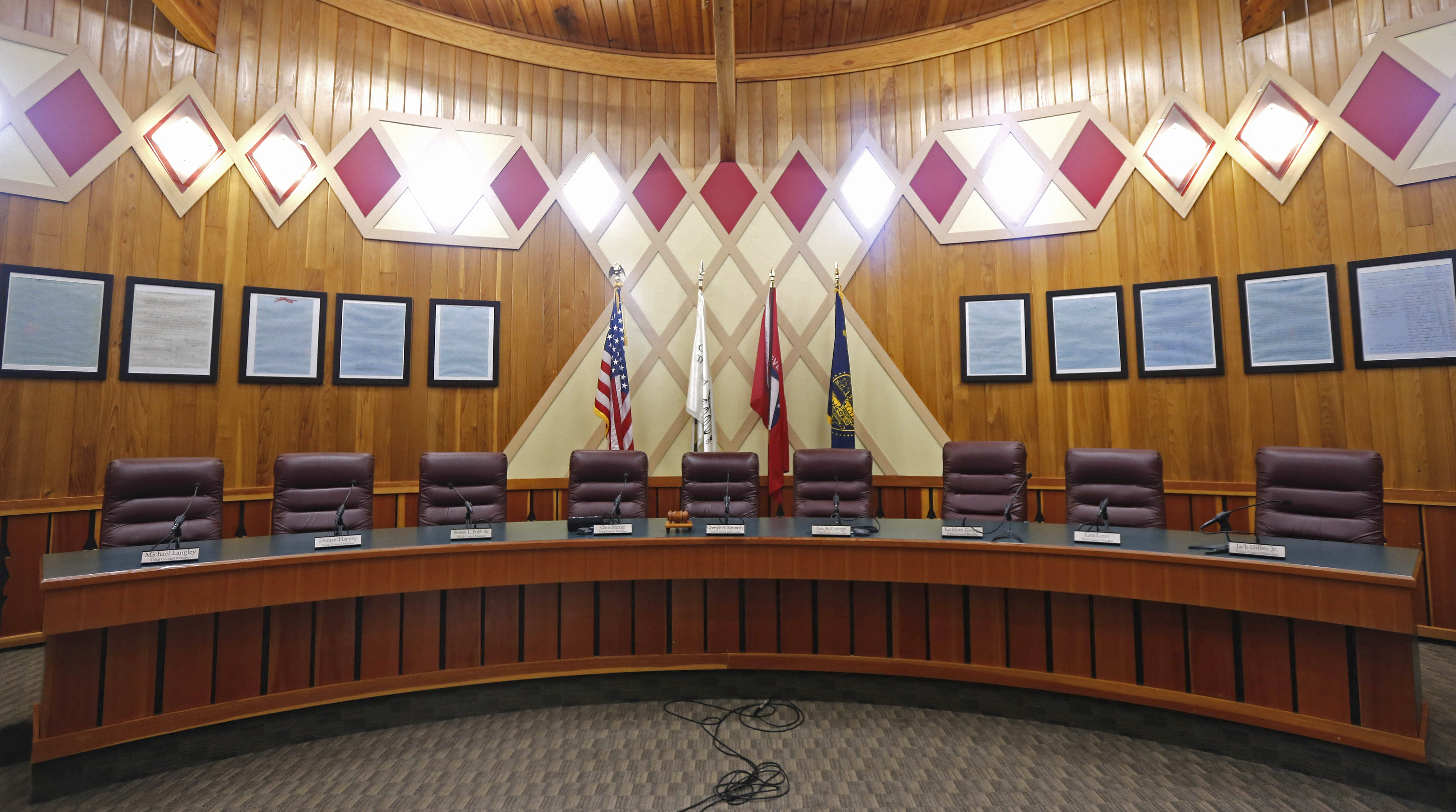 By Dean Rhodes
Smoke Signals editor
Adult Tribal members will see another series of three virus relief payments totaling $1,800 from September through November.
Tribal Council is set to approve a fourth supplemental budget on Wednesday, Sept. 9, that will allocate $7.5 million that the Tribe received in federal funding to pay for the virus relief payments.
The approximately 4,500 adult Tribal members will each receive $600 each month.
The funding comes from the Tribe's share of Coronavirus Aid, Relief and Economic Security Act monies. Although the Tribe has not disclosed exactly how much it has received in CARES Act funding, a Harvard study estimated the amount is approximately $33 million based on the U.S. Treasury's public formula for determining allocations to Tribes.
Tribal Council Vice Chair Chris Mercier announced the extension of the Tribe's COVID-19 Payment Relief Program during the Wednesday, Aug. 19, Tribal Council meeting. Using CARES Act funding, the Tribe will have dispersed $4,400 in relief funding to adult Tribal members since March, which is $250 less than all of the per capita payments sent out in 2019.
"Every day we are reminded that the COVID-19 pandemic has significantly altered the world we live in," Mercier said. "Tribal Council has heard the needs and concerns of the members and made the decision to extend assistance under the COVID-19 Payment Relief Program for three more months. … The Tribe's COVID-19 Payment Relief Program will have provided $4,400 to Tribal members since its creation in March with the goal of helping them ease the financial burden surrounding the pandemic and helping them provide essential needs for their families."
Tribal Council Chief of Staff Stacia Hernandez said Tribal members will have to fill out another application to receive the funding and that the application will be available in mid- to late September.
The fall disbursements will bring the total number of coronavirus relief payments to eight and help Tribal members affected by the pandemic and the absence of June and September per capita distributions because Spirit Mountain Casino was closed from mid-March through May 31.
The payments are classified as general welfare disbursements and are not taxable.
Tribal Council approved the first supplemental $1.8 million budget on April 23 and $400 payments were mailed out and deposited directly into Tribal members' bank accounts on April 29.
Tribal Council approved a second $1.9 million supplemental budget on May 21 that sent another $400 virus relief payment to adult Tribal members.
The third $8.1 million supplemental budget was approved on June 18 and allocated $600 to each adult Tribal member in June, July and August.
Tribal members have until Thursday, Sept. 3, to submit written comments on the proposed fourth supplemental budget. Comments should be sent to Finance Officer Chris Leno at 9615 Grand Ronde Road, Grand Ronde, OR 97347.