Tribal Government & News
Yesteryears -- Aug. 15, 2020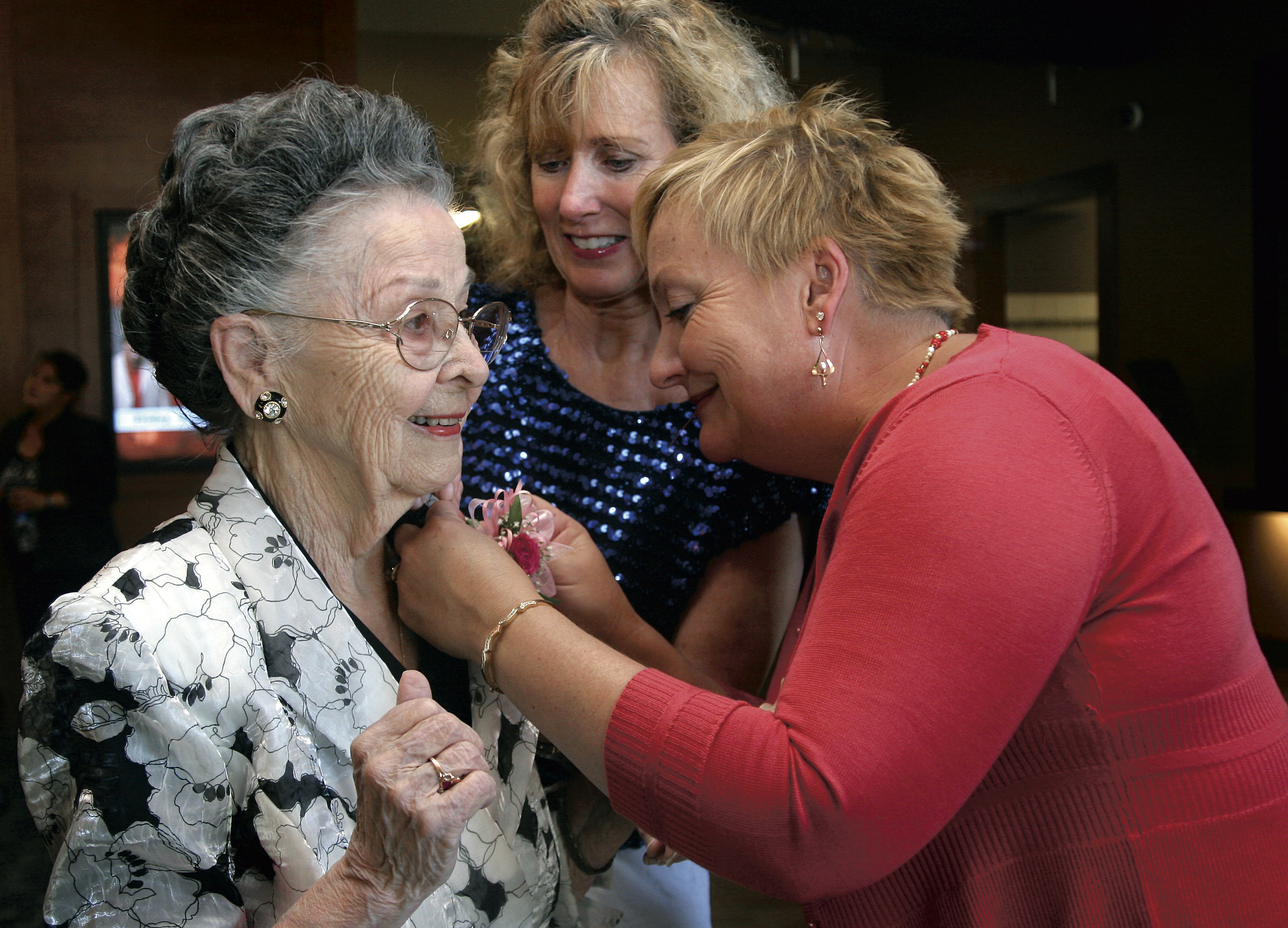 2015 – Grand Ronde Tribal artisans joined other artists from throughout Oregon who were being featured as part of the Ikanum art exhibit at the Chehalem Cultural Center in Newberg. Ikanum featured contemporary artwork from the Columbia River and Willamette Valley. The art form is of traditional stories that were often told through markings on a wall, the pattern in a weave, shadows cast in a piece of wood or stone, and the deliberate forms in nature. Featured artists included Grand Ronde Tribal members Greg Archuleta, Connie Graves, Jon A. George, David Harrelson, Brian Krehbiel, Bobby Mercier, Jordan Mercier and Travis Stewart.
2010 – The Confederated Tribes of Grand Ronde hosted an event in honor of Sue Shaffer, former chairwoman of the Cow Creek Band of Umpqua Tribe of Indians, for her years of service to Indian County, both in Oregon and nationally. The event was emceed by Tribal Council Secretary Kathleen Tom and attended by Tribal Council members Wink Soderberg, Steve Bobb Sr., June Sell-Sherer, Valorie Sheker and Chairwoman Cheryle A. Kennedy. "We are a witness of greatness," Kennedy said, adding that Tribal sovereignty had been a goal of Shaffer's for many years.
2005 – More than 70 canoes from Tribes as far north as St. Paul, Alaska, and as far south as Grand Ronde participated in the 2005 "healing and unity" Canoe Journey. The 200-mile "Paddle to Elwha" journey began at the Squaxin Island Tribe in Shelton, Wash., and ended in Port Angeles, Wash. The trip took 12 days. "This event helps strengthen unity between the old Tribes," Tribal member and Language Specialist Bobby Mercier said. "Just getting the traditional feeling back was a big thing for us."
2000 – The Tribal Elders housing site was dedicated, bringing to fruition an idea that had been in the works since Restoration to build affordable housing for Elders. Tribal leaders were seeking to build a community within a community, a place where Elders would be safe, comfortable and close to each other. "During Restoration, Elders would call and a lot of them wanted to come back, but we didn't have a place for them to live," Tribal Chair Kathryn Harrison said. "Now, today when they call and want to come home, we say, 'Yeah, come on, we got a place.' "
1995 – Spirit Mountain Casino's Job Fair attracted more than 1,000 applicants who had the opportunity to fill out job applications and have on-the-spot interviews. The casino planned to hire 850 people for full- and part-time work in 59 different job categories. Job seekers hailed primarily from the West Valley communities near the casino.
Yesteryears is a look back at Tribal history in five-year increments through the pages of Smoke Signals.