Tribal Government & News
Tribal Council approves Public Records Ordinance amendments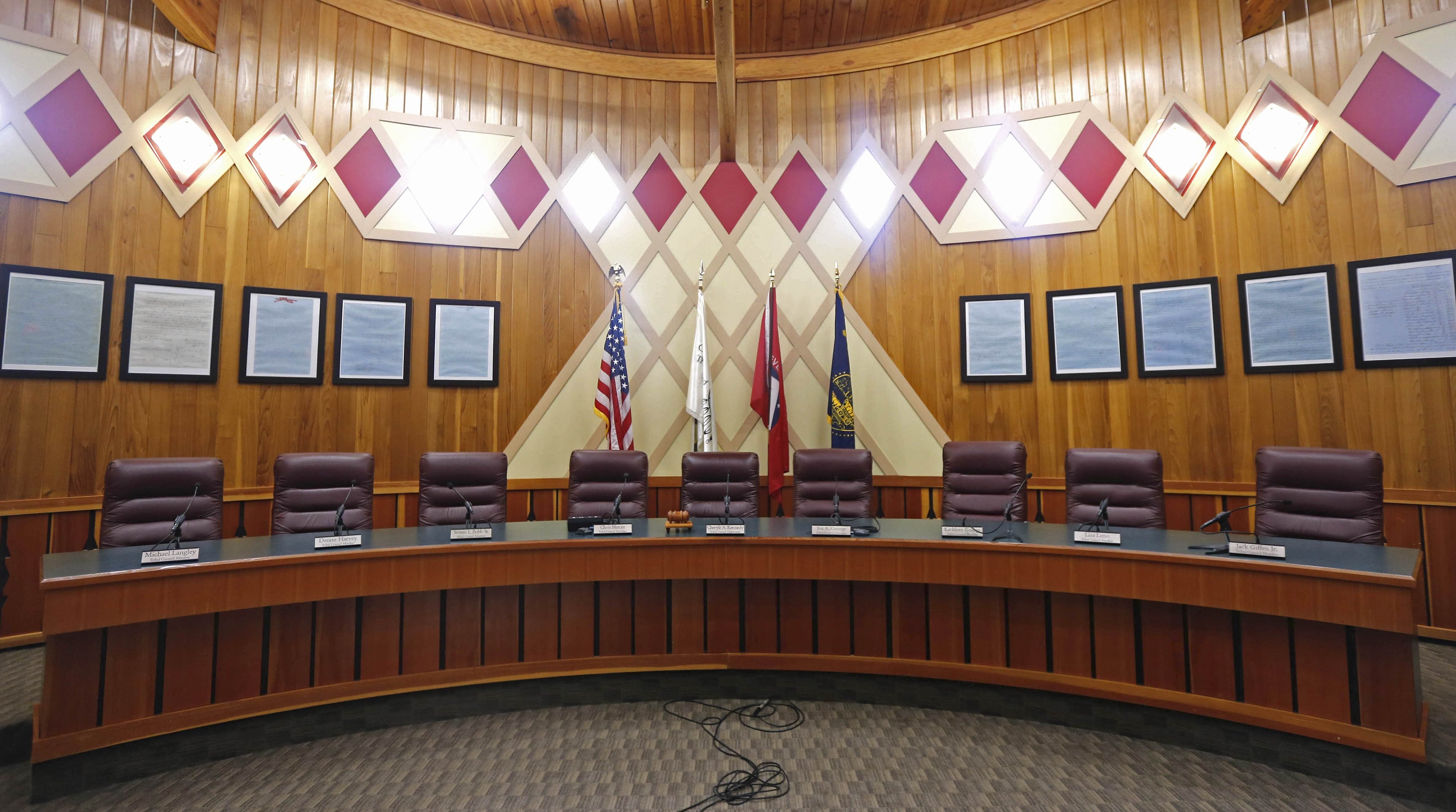 By Danielle Frost
Smoke Signals staff writer
Tribal Council approved final adoption of proposed amendments to the Public Records Ordinance during its Wednesday, Aug. 5, meeting.
The amendments include changing the name to the Freedom of Information Ordinance and giving Tribal members the ability to request Tribal records that identify them directly from the department where the record is housed, and allowing Tribal members the ability to supplement the records if they believe it contains false or misleading information.
In a July 28 Legislative Action Committee meeting, Staff Attorney Brooks Wakeland said that the proposed changes had been advertised in two editions of Smoke Signals and two comments had been received.
The final version of the ordinance also includes making security reports available to Tribal members identified in them if the general manager authorizes the release of such records.
In other action, Tribal Council:
Approved the re-appointment of Anthony Texeira to the Veterans Special Event Board with a term expiring in March 2022;
Approved an intergovernmental agreement between the Tribe, cities of Independence, Keizer, Monmouth and Salem, and Marion County, Polk County, Salem-Keizer School District and the Mid-Willamette Valley Council of Governments concerning the Mid-Willamette Valley Homeless Alliance. The purpose is for the governments to join together to support and more effectively address the needs of those experiencing homelessness;
Approved an application to the Oregon Criminal Justice System for a $290,000 IMPACTS Grant, which supports Tribal members with substance use or mental health disorders;
Approved entering into an agreement with the Oregon Department of Transportation for the Tribe's allocation of public transit COVID-19 Impact Funding to help with the added costs of cleaning buses, personal protective equipment and related expenses;
Approved an agreement between the Tribe and Restorical Research of Portland for cost recovery assistance on the Blue Heron property in Oregon City;
And approved the enrollment of one infant into the Tribe because they meet the requirements outlined in the Tribal Constitution and Enrollment Ordinance and denied enrollment to one infant because she did not meet the requirements.
Also included in the Aug. 5 Tribal Council packet were approved authorizations to proceed that moved $56,000 from contingency and CARES Act funding to help pay for the Rail Depot improvement project, increased the monthly maximum benefit in the Veterans Disability Program to $816 and OK'd $100,000 in the 2020 budget to start a Tribal member loan program that will allow Tribal members to borrow up to $1,000 from the Tribe.
To watch the entire meeting, visit the Tribal government's website at www.grandronde.org and click on the Government tab and then Videos.