Culture
Walking On -- Robert "Bob" Johnston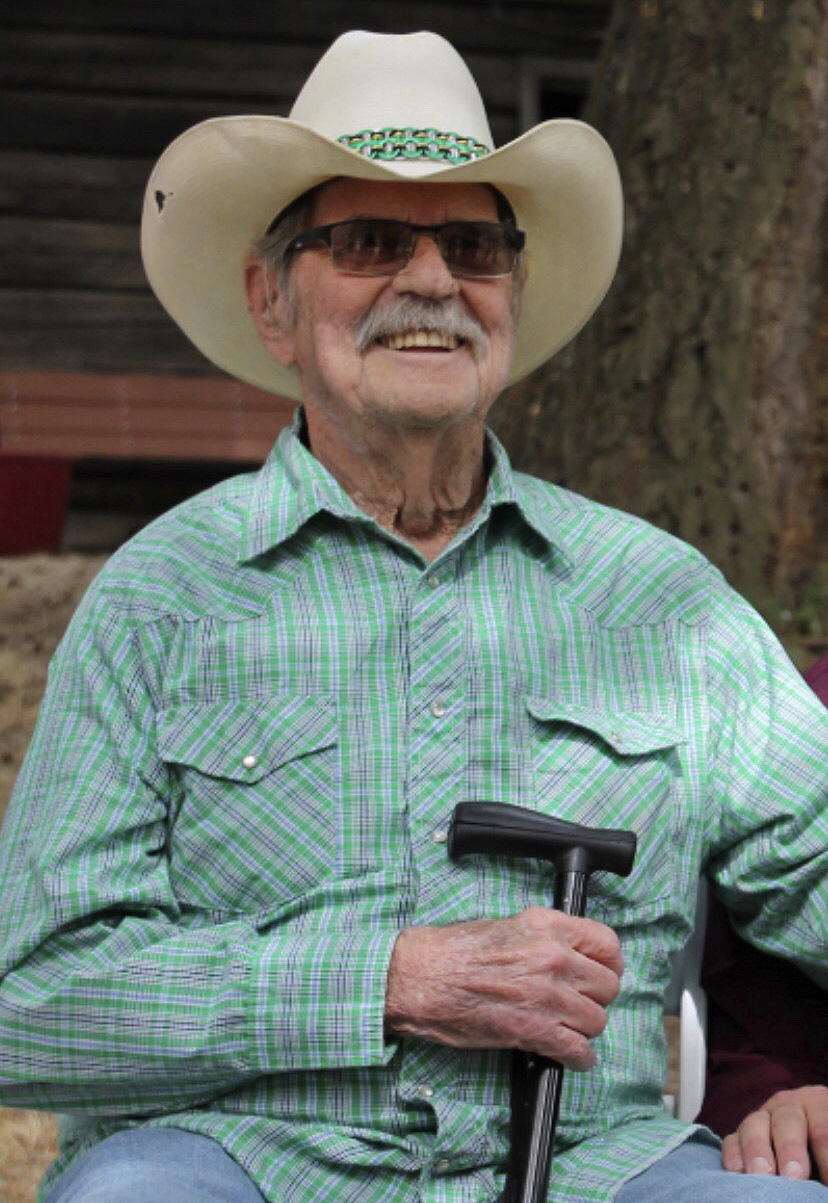 Robert "Bob" Johnston
April 24, 1934 – May 5, 2020
Grand Ronde Tribal spouse Robert "Bob" Johnston, 86, passed away at his home in Yamhill on May 5, 2020, surrounded by family.
Bob was born on April 24, 1934, in Lingle, Wyo., to parents Laurence and Amanda Johnston, number eight of 11 children. In 1936, the family moved to the North Plains/Hillsboro area where Bob was raised and attended school. Shortly after high school, he enlisted in the Army 82nd Airborne. He was honorably discharged in 1957.
Bob and his wife, Deanna, raised their family of eight daughters in Hillsboro, Ore. Bob's family was his greatest joy. He never missed an opportunity to share his words of wisdom, whether you wanted to hear them or not. Bob's 15 perfect grandchildren were his special treasures.
Bob was a truck driver most of his life and always ensured that he was home with his family most nights. Bob and Deanna retired in January 2000 and enjoyed wintering in Mexico and Arizona.
Some of the many things Bob enjoyed included gardening, woodworking, hunting with his brother-in-law and friends, camping, family vacations and cruises, riding his quad in the desert, and spending time with his daughters and their families. He especially enjoyed playing cards with family and friends. It wasn't unusual for him to insist on one more game before evening's end. He was always ready to tell you his latest joke or share trivia to anyone who would listen. It was a running family joke that almost everywhere Bob and Deanna traveled, they ran into someone they knew. Bob enjoyed his morning coffee with friends, always gathering at a local restaurant and solving the world's problems.
Bob is survived by his wife, Deanna; daughters, Tammy (Fred) Holmes, Teresa Hart, Regan (John) Reichle, Sheri Sleppy, Cricket Spencer, Bobbi (Tony) Cookston and Leisa Liebenow; 15 grandchildren; sister, Garnet (Don) Verley; brothers, Lauen (Lorna) and Jim Johnston; and many nieces and nephews.
Bob was preceded in death by his parents, Laurence and Amanda Johnston; brothers, Lee and Gerald Johnston; sisters, Ethel McKindley, Inez Ptacek, Ruby Sanders, Wilma O'Connor and Ruth Pfaff; daughter, Terri Goold; and sons-in-law, Tim Hart and Jody Sleppy.
A celebration of life will be held at a later day. To leave condolences, visit www.macyandson.com.