Tribal Government & News
Tribal Council approves additional restoration work on Rail Depot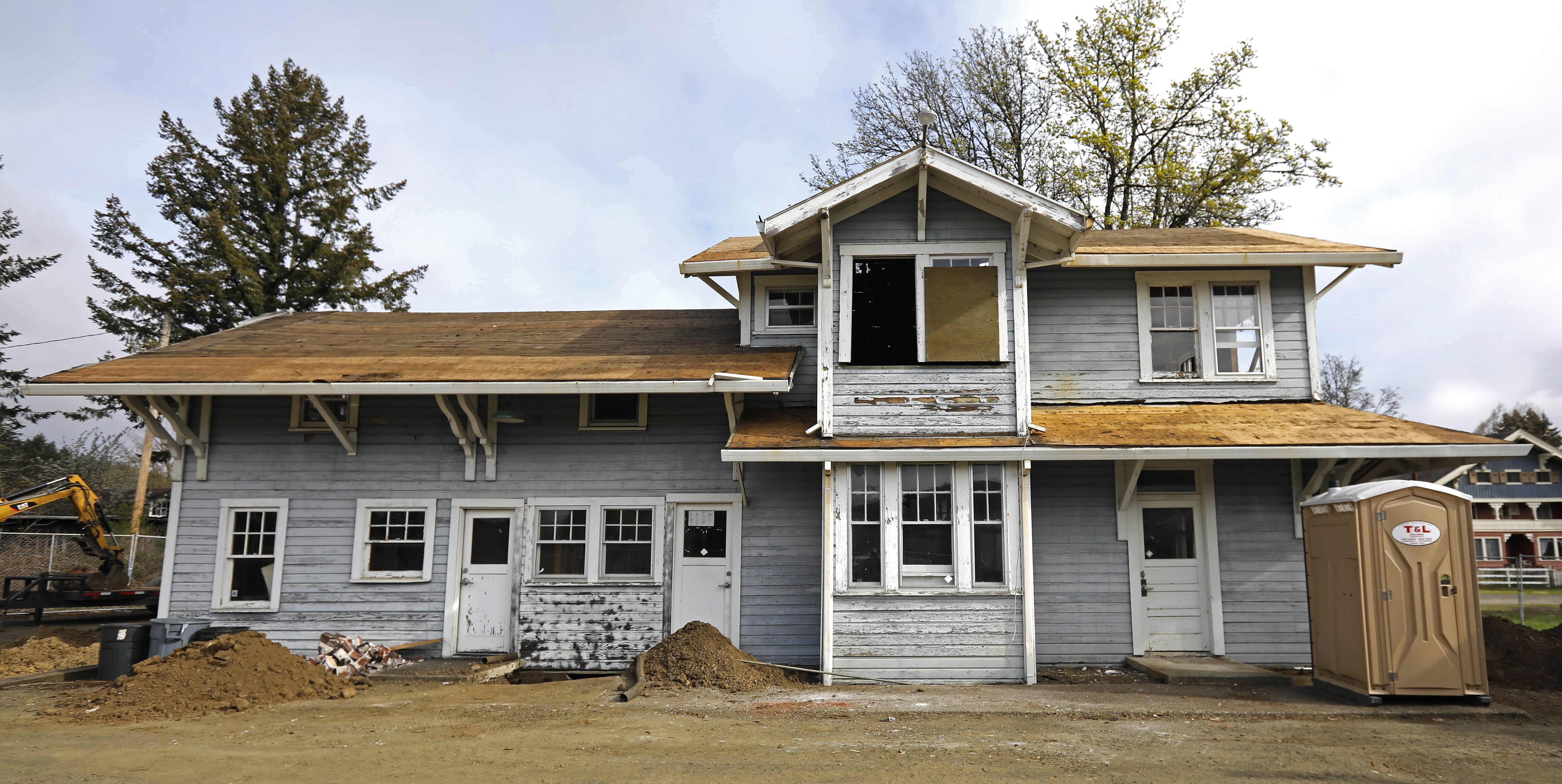 By Dean Rhodes
Smoke Signals editor
The only building in Grand Ronde on the National Register of Historic Places will be receiving more repairs than originally anticipated.
During its 10 a.m. Wednesday, April 15 meeting, Tribal Council approved a $123,150 construction phase amendment with Scholten Construction of Willamina to perform additional repairs on the building.
The Tribe received a $75,000 Spirit Mountain Community Fund grant and a $20,000 Oregon Parks & Recreation Preserving Oregon grant to help pay for the additional repairs.
The work will help stabilize the depot structure for future renovation and use, and brings the total contract for work on the depot to $222,336, said Engineering and Public Works Manager Jesse White during the Tuesday, April 7, Legislative Action Committee meeting.
The depot was completed in 1922 and served as a hub for transportation, economic and social activity in Grand Ronde. It was built to operate the Willamina-Grand Ronde Railroad.
After the Tribe was restored in 1983, it purchased the Rail Depot building in December 1984 for office space for the new Tribal government. Regular use ended in 1997.
It was named to the National Register of Historic Places in December 2012. The register is the official list of the nation's historic places worthy of preservation by the National Park Service.
The depot is a two-story, 1,040-square-foot wood frame structure clad in shiplap siding. It was built by Swiss immigrant John Albert Schuerch.
In other action, Tribal Council:
Re-appointed Deanna Johnston to the Election Board to a term that expires in March 2022;
Accepted an agreement for $1.2 million in funding from the Bureau of Indian Affairs for the 2020 Tribal Transportation Program.
The entire meeting, which featured social distancing and five Tribal Council members participating by phone, can be viewed by visiting the Tribal government's website at www.grandronde.org and clicking on the Government tab and then Videos.