Tribal Government & News
Yesteryears -- April 15, 2020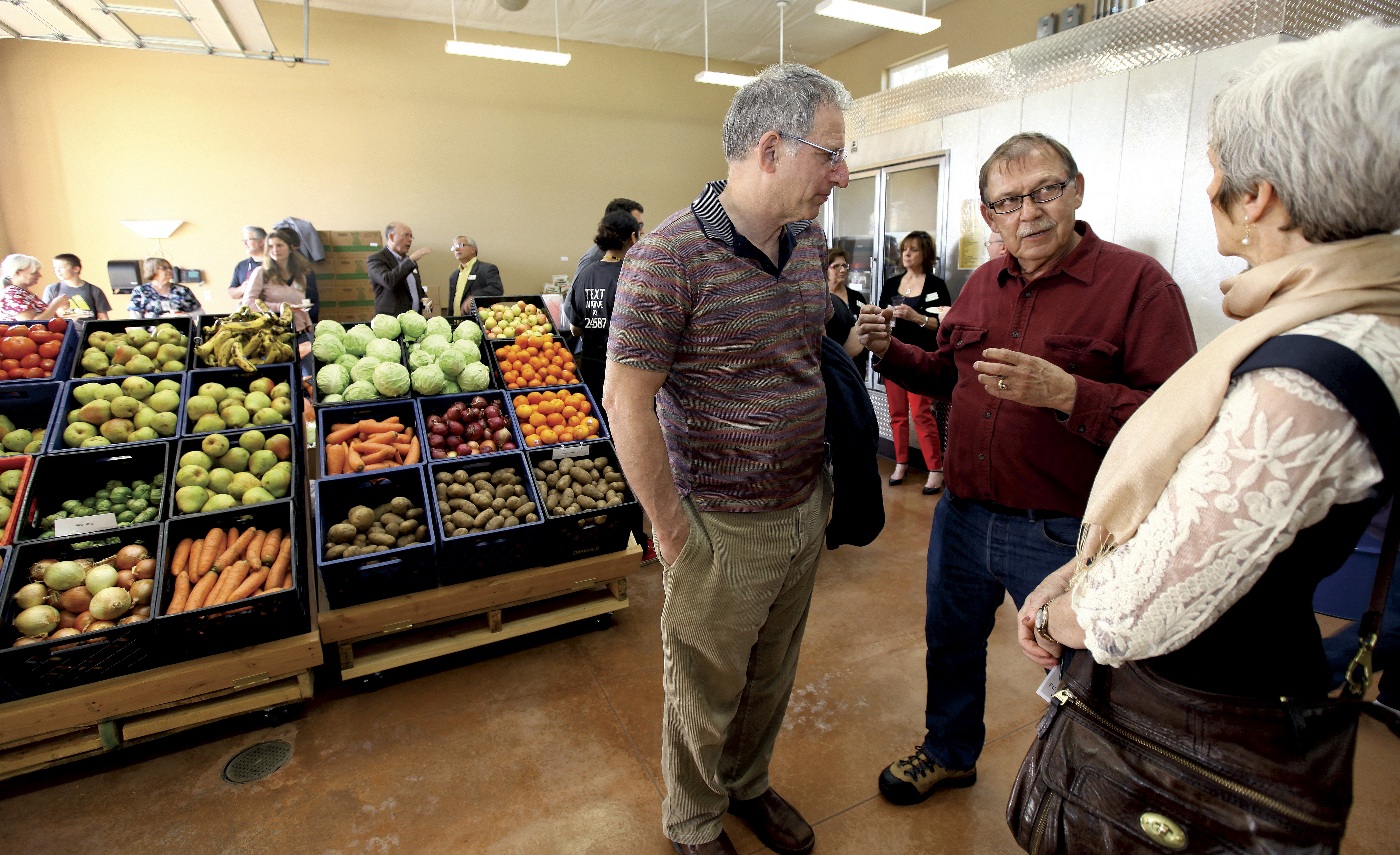 2015 – The new Grand Ronde Food Bank, iskam mfkHmfk haws, held a grand opening to commemorate the partnership between the Tribe and Marion-Polk Food Share in building and operating the site. The Tribe built the new Food Bank structure, which included 3,300 square feet of space to store produce, canned goods and frozen foods. Construction was funded by a $500,000 Housing & Urban Development block grant and a $204,179 Indian Housing block grant. Marion-Polk Food Share agreed to operate the pantry.
2010 – Tribal member Clint Folden started a new club that turned his horses into service animals for the community. "I'm trying to develop a program to address problems in the community," Folden said. "I want to get kids plugged in to a sober activity where they feel like they're doing something." Folden had seven horses and his plan was to offer several tiers of opportunity for anyone in the community to work with horses as a way of learning new skills.
2005 – Tribal Elder Don Day was hammering a wedge into cedar logs behind the powwow arena. The logs were being split into planks that would eventually be used in the construction of a traditional plankhouse in Grand Ronde.
2000 – The Tribe's new Elder Housing project construction was getting closer to becoming a reality. The area's recent trend of nice weather helped keep the project going during the winter and it was set for completion in August.
1995 – The Tribe signed an agreement with the U.S. Department of Fish and Wildlife regarding the highly-publicized Nelson's Checkermallow plant. The agreement stated that the Tribe would continue the upkeep of the plant in its new habitat. The plants were found growing in the path to the new Tribal casino and either had to be removed or bulldozed. Although the Tribe was under no legal obligation to transplant the Checkermallow, 299 were replanted.
1990 – A middle school Tribal youth group was established by JOM Coordinator Camille Van Vleet and Alcohol/Drug Prevention Educator Margaret Provost. The youth group's main goals were to provide Tribal youth with positive activities, conduct drug and alcohol awareness education, and support cultural awareness and healthy lifestyles. Group members included Teresa Aaron, Chris Bailey, Elvin Butler, Jason Butler, Brad Blass, Anthony Henry, Chad Leno, Dustin Leno, Toby McClary, Jake McKnight, Jason Mercier, Daniel Mooney, Becky Murray and Matt Thomas.
1985 – Tribal member Roger Harrison won the Confederated Tribes of Grand Ronde logo contest. He was awarded $50 for his winning entry. "Spirit Mountain has always been a symbol and a historic landmark of the Grand Ronde Tribe to me, and the five eagle feathers represent the five major, remaining Tribes," he said.
Yesteryears is a look back at Tribal history in five-year increments through the pages of Smoke Signals.