Tribal Government & News
Seven names being added to West Valley Veterans Memorial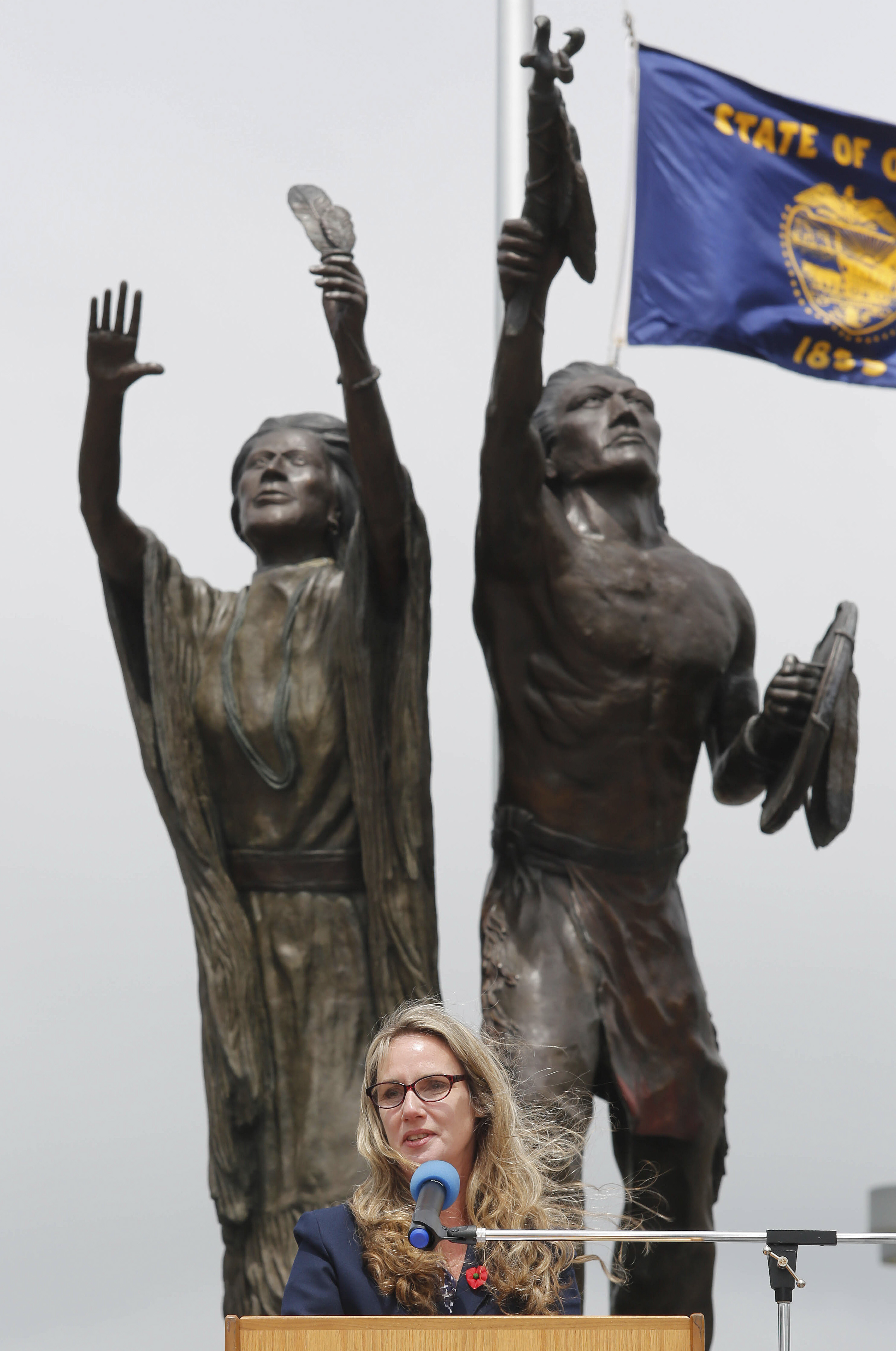 By Dean Rhodes
Smoke Signals editor
It's still seven weeks away and Tribal Council member Steve Bobb Sr. is hoping the annual Memorial Day ceremony held at the West Valley Veterans Memorial will be held as usual on Monday, May 25.
"We will stick to the program to proceed unless in May things are still the same," Bobb said in an e-mail announcing the seven names that will be added to the memorial.
Army veterans Douglas D. Stake, Alden H. Clark, Linden W. Frederic, Donald E. Holsclaw, David W. Weaver and Mervin J. Holmes and Navy veteran Ramona L. Quenelle will see their names etched on to one of the four black granite pillars – one for each major branch of the U.S. military. Clark and Quenelle are Grand Ronde Tribal members.
The annual Memorial Day celebration traditionally starts at noon in the Tribal Community Center with a luncheon. At 1 p.m., the ceremony begins at the adjacent West Valley Veterans Memorial.
Bobb said this year's keynote speaker will be Army Col. Larry Brown, who served as an air cavalry helicopter pilot during his two tours in Vietnam.
"He was shot down nine times," Bobb said. "Quite a guy."
This year's ceremony will be the 18th held after the memorial was dedicated in 2003. It was designed by Bobb, a Vietnam War-era Marine Corps veteran, and features a man and woman dressed in traditional Native clothing standing side by side reaching for the sky.
The four pillars feature the names of Tribal and community members from Grand Ronde, Willamina and Sheridan. The addition of seven more names will bring the total on all four pillars to 2,369.
This year's ceremony, however, will be the first held since the passing of Bud Abbott, who traditionally recited the poems "Remember Me, America" and "Freedom Is Not Free" from memory during the event. He walked on Oct. 9, 2019.