Tribal Government & News
Tribal Council establishing COVID-19 Relief Payment Program to aid Tribal members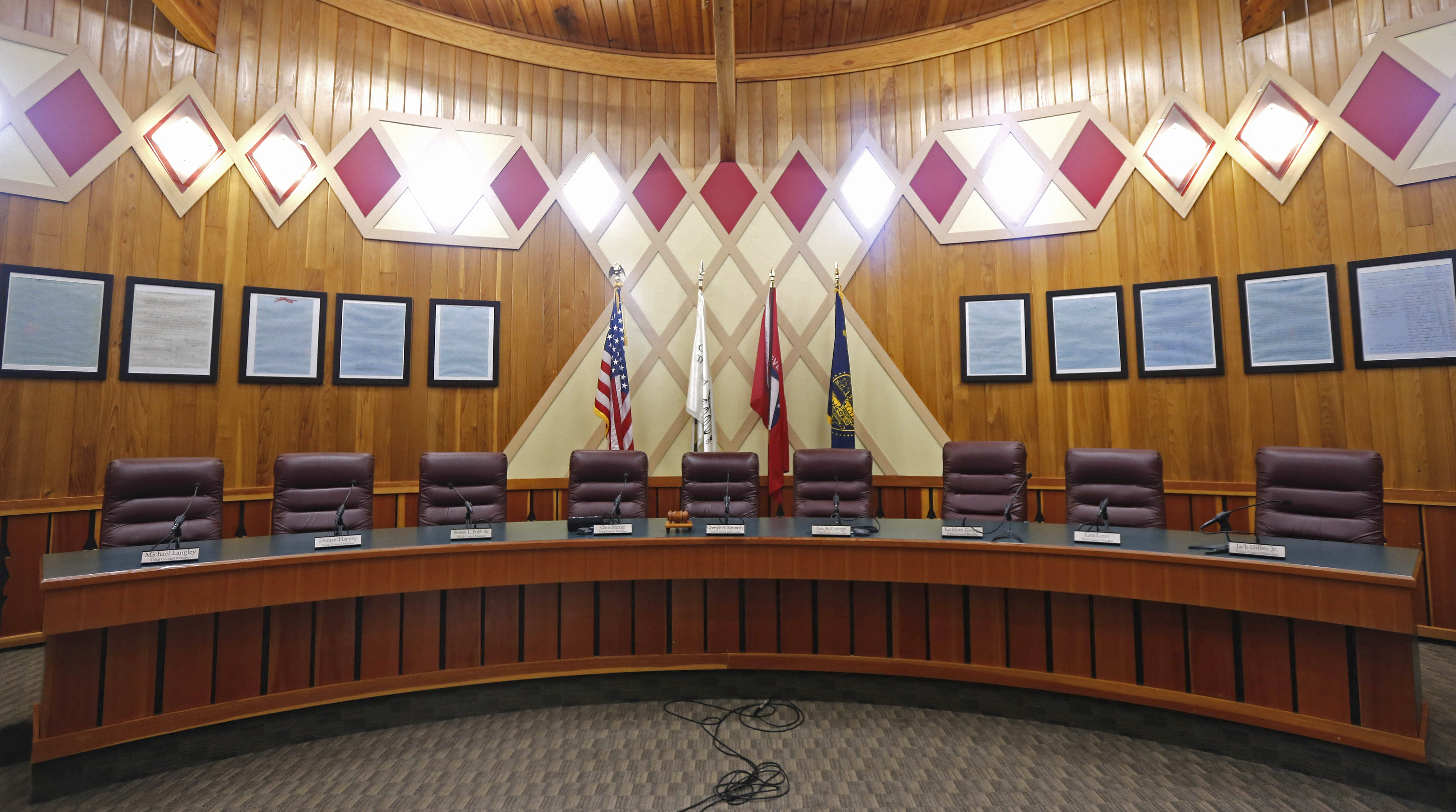 By Dean Rhodes
Smoke Signals editor
In response to the coronavirus outbreak, Tribal Council voted unanimously to establish a COVID-19 Relief Payment Program for Tribal members during its Wednesday, April 1, meeting.
"We have examined membership's needs during this unprecedented time and the availability of Tribal resources and believe it is appropriate to establish the COVID-19 Relief Payment Program to assist with offsetting the impacts to members from the pandemic including assistance with rent, mortgage, basic living expenses and medication," said Tribal Council Vice Chair Chris Mercier while reading from a prepared statement. "The purpose of the program is to establish a general welfare payment to provide Tribal members with necessary relief from the devastating impact of the novel coronavirus."
Mercier said the initial source of funding will be from available Tribal monies and not from gaming dividends or gaming dollars.
The details of how Tribal members can make a request for a relief payment through the program have not yet been established and Tribal members should not call until those details have been worked out and announced, said Tribal Council Chief of Staff Stacia Hernandez.
"Tribal Council must act to protect the social and economic well-being of Tribal members," Mercier said.
Tribal Council held a work session in executive session on Tuesday, April 7, to discuss the details of the program. On Wednesday, April 8, a supplemental budget for $1.8 million to fund the relief payment program was posted at the entrance to the Governance Center. Tribal Council is scheduled to approve the supplemental budget at 10 a.m. Thursday, April 23, after the 15-day comment period ends.
Tribal Council also made a decision that will still be binding in 2105.
During its second consecutive 10 a.m. meeting and with six members attending on the phone, Tribal Council approved an amendment to the Chemawa Station property master ground lease that will allow the combined business venture between the Grand Ronde and Siletz Tribes – Chemawa Station LLC -- to offer 99-year leases to potential businesses wanting to locate at the Keizer location.
Currently, the master ground lease for Chemawa Station LCC is only for 25 years.
During the Tuesday, March 31, Legislative Action Committee hearing, Mercier asked Tribal Senior Staff Attorney Deneen Aubertin Keller if this is the first action taken by the Tribe that will be binding into the next century. She said she thought it was.
In other action, Tribal Council:
Approved applying for a Tribal Homeland Security Grant that would provide approximately $324,000 over three years and fund Emergency Services staff as well as allow the Tribe to obtain a medical isolation tent with heating and air conditioning valued at approximately $100,000;
Approved Tribal Lands Manager Jan Reibach to proceed with a purchase and sale agreement for a property on Commercial Street in Salem. The purchase was discussed in executive session during the Legislative Action Committee hearing and more details about the property purchase were not disclosed during the Tribal Council meeting;
Approved the Natural Resources Department submitting an application to the Oregon Department of Fish and Wildlife's Willamette Wildlife Mitigation Program expressing the Tribe's interest in being the long-term owner of the 467-acre Enchanted Oaks conservation property. Enchanted Oaks is located in Marion County and includes oak savannah/upland prairie, wetland prairie, oak woodland and riparian forest.
And approved a resolution requesting the Tribe's partner governments extend more time for participation in all projects and actions potentially affecting Tribally important resources during the COVID-19 public health emergency.
To watch the entire meeting, visit the Tribal government's website at www.grandronde.org and click on the Government tab and then Videos.