Gaming
Spirit Mountain Casino closure extended a week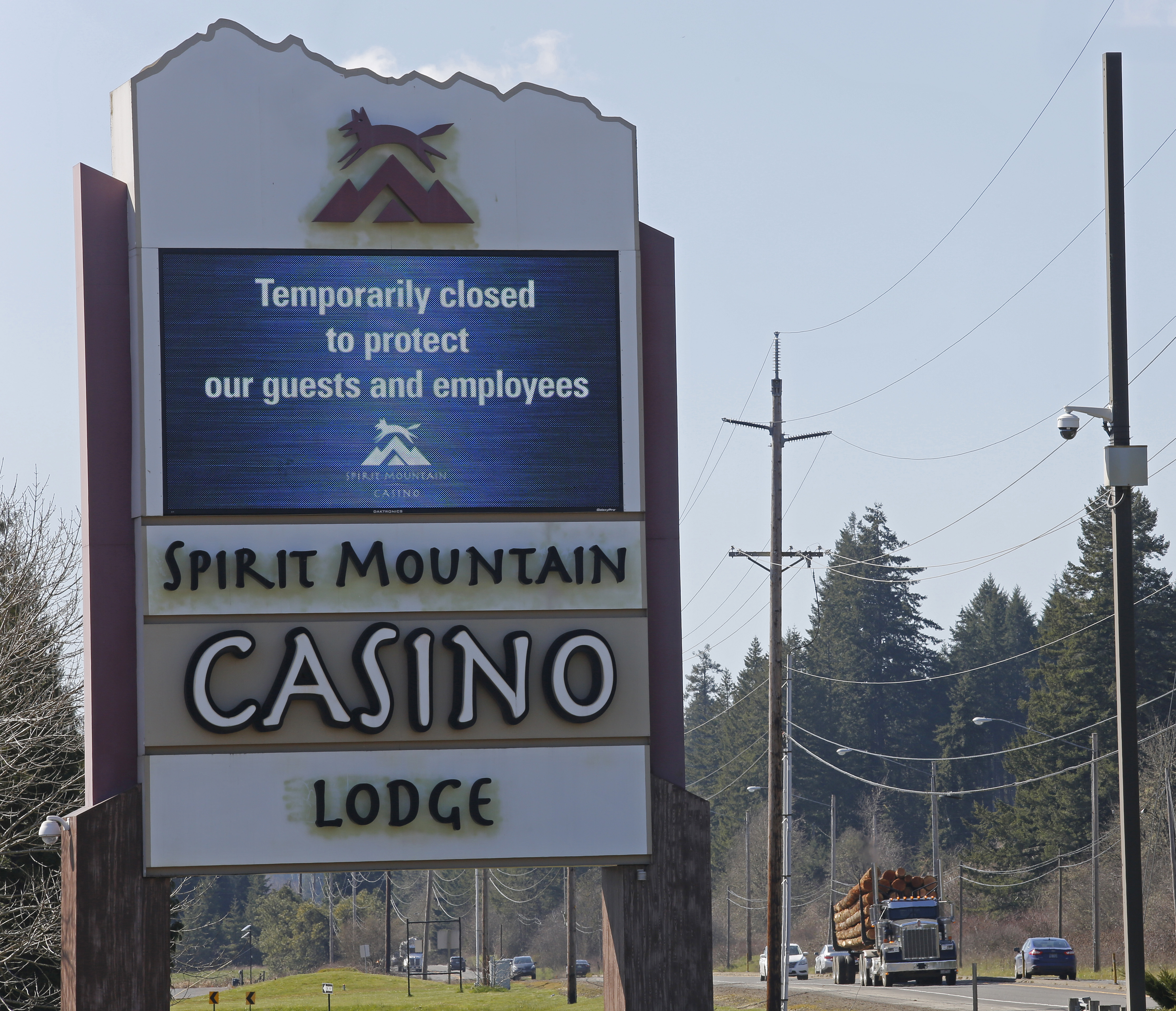 By Dean Rhodes
Smoke Signals editor
Spirit Mountain Casino will not be re-opening on Thursday, April 2.
After a meeting between the Grand Ronde Tribal Council and Spirit Mountain Gaming Inc. Board of Directors on Wednesday, March 25, it has been decided to keep the casino closed until at least Thursday, April 9.
"This closure is a precautionary measure to help protect the Tribal community, staff and guests as the COVID-19 outbreak escalates throughout the state, region and country," says a press release jointly issued by Tribal Council Chairwoman Cheryle A. Kennedy and Spirit Mountain Casino General Manager Stan Dillon on Thursday, March 26. "The Tribe's and casino's first priority is the health and safety of everyone that comes to Spirit Mountain Casino. The casino management and Grand Ronde Tribal Council will continue to monitor the situation and will revisit this decision on regular basis."
In an unprecedented move, the Confederated Tribes of Grand Ronde announced an initial two-week closure of its primary economic engine, Spirit Mountain Casino, beginning at 11:59 p.m. Wednesday, March 18, to help combat spread of the coronavirus in Oregon.
Preliminary estimates projected having the casino and its approximately 1,100 employees being idle beginning at midnight Thursday, March 19, through Wednesday, April 1.
Another joint meeting between Tribal Council and the SMGI Board of Directors is scheduled to occur at 1:30 p.m. Wednesday, April 1.
The closing of Spirit Mountain Casino followed a Monday, March 16, announcement by the Cowlitz Tribe that it was closing its Ridgefield, Wash., casino, Ilani, through the end of March. The Cowlitz announced that they would comply with Washington Gov. Jay Inslee's order shutting down restaurants, bars and entertainment venues.
Oregon Gov. Kate Brown announced similar restaurant and bar restrictions during a press conference held Monday, March 16, in Portland. When asked about the state's Tribal casinos, she said that she did not have the authority to close them because they are operated by sovereign nations.
"I would ask that our Tribal leadership of our nine federally recognized Tribes be working with their local health authorities in making the appropriate decisions to protect the health and safety of Oregonians," Brown said.
"We pride ourselves as being a caring community that views every individual that walks through our doors as a member of the Grand Ronde family," Dillon said. "The casino staff has done an outstanding job protecting everyone through preventive measures, but the continued growth of COVID-19 in Oregon has made this closure necessary."
"These unprecedented times call for unprecedented measures and we all have to do our part to stop the spread of COVID-19," Kennedy said.
Spirit Mountain Casino opened in October 1995 and has been the primary funding source for Tribal governmental operations and myriad benefits to Tribal members, including health care, Elders' pensions, per capita payments and educational funding. It also was Oregon's No. 1 tourist destination for a time and became one of the largest employers in Yamhill and Polk counties.
Tribal Council authorized an additional 120 hours – three weeks – of paid time off for all casino and government employees. For casino employees, the Tribe is paying their standard rate with additional consideration for tips.
The Siletz Tribe, which operates Chinook Winds Casino in Lincoln City, also closed down their gaming facility.