Health & Education
Grand Ronde-area stores see rush on toilet paper, hand santizer too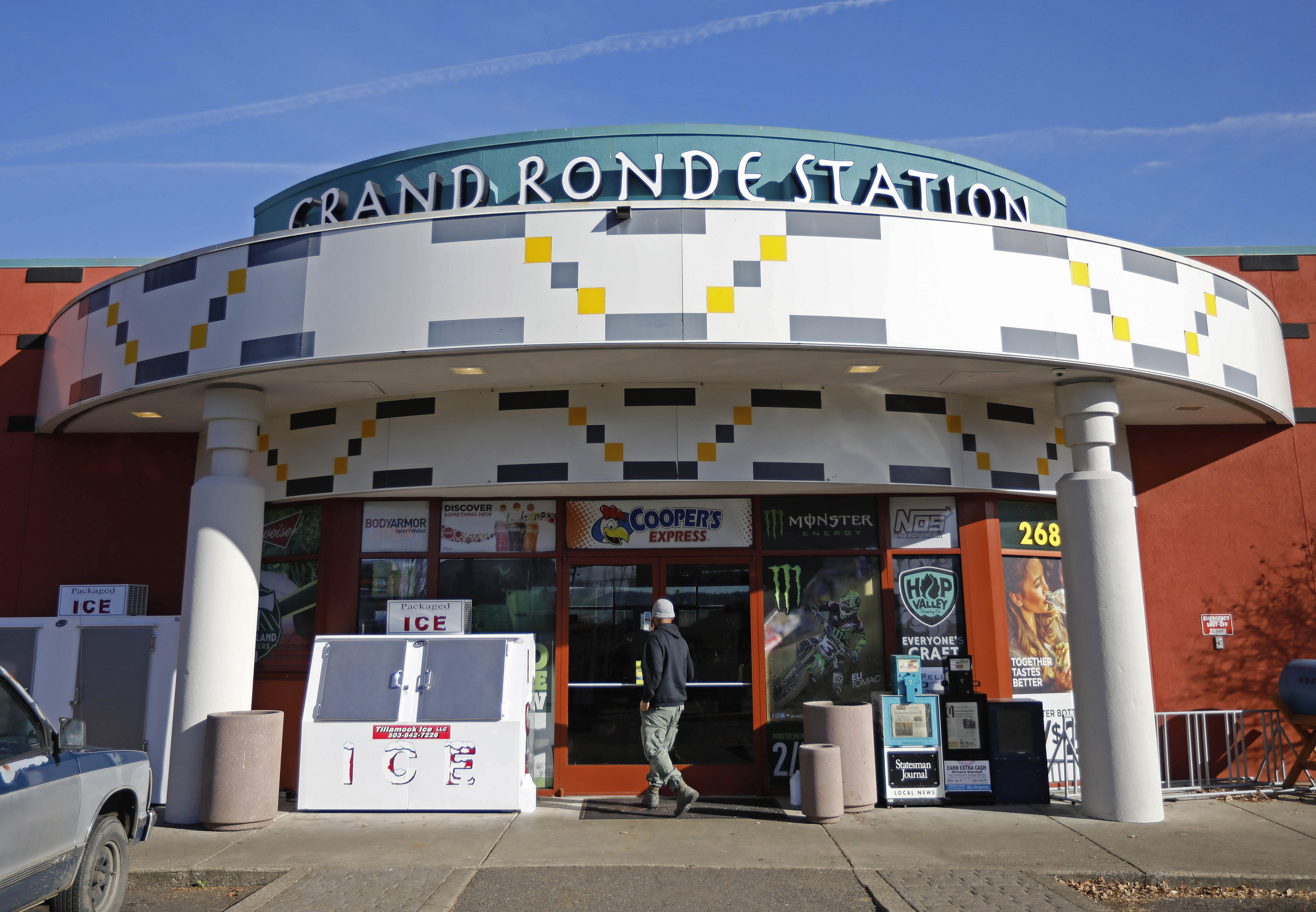 By Danielle Frost
Smoke Signals staff writer
Local convenience stores haven't seen as much of the aisle-clearing that larger retailers have since the coronavirus (COVID-19) pandemic hit Oregon, but two are wiped out of high-demand items such as toilet paper and hand sanitizer.
"I've worked in retail for my whole life and never seen anything like this," said Tim Jackson, Grand Ronde Food and Fuel general manager. "It's mainly been a rush on toilet paper and hand sanitizer."
Jackson said canned goods are still in stock, likely because convenience store prices tend to be higher than larger retailers, but he expects business to pick up once those items become unavailable elsewhere.
"I imagine more grocery stores won't be able to restock due to the demand and we'll get more people here because of that," Jackson said.
He added the busiest time was during the first week in March, but after the statewide schools closure and other public gathering bans that occurred last week, business began to slow.
"There just aren't very many people out right now," he said.
The C-Store, as it's also known, has restock deliveries every Tuesday and Friday. Jackson has ordered more toilet paper.
"My main goal now is just to get it here," he said. "Once it arrives, I'm sure it won't last long."
As of Monday, March 16, there are 39 confirmed cases of COVID-19 in Oregon. None of them are in Grand Ronde, but one presumptive case has been identified in Yamhill County. One person, a Multnomah County resident, has died. There are also currently 355 people under monitoring, which means COVID-19 symptoms — but not necessarily the virus — who may have been exposed.
American Market Store Owner Rupal Patel said her sales have decreased by approximately $600 per day.
"More people have come in for hand sanitizer, but somehow my sales have gone down," she said.
Patel's family also owns American Market 2, which is located on Highway 18, approximately a mile from the main store on Grand Ronde Road.
On Monday morning, there was no toilet paper, hand sanitizer or paper towels in stock, although a variety of canned goods were available.
Patel said the Grand Ronde Road location still has toilet paper.
"We restock every week, but right now I am not sure," she said. "Our supplier is Unified Grocers and they will stock the big retailers first and then the smaller ones. I'm going to have to wait and see how many things I can actually get."