Tribal Government & News
Yesteryears -- Feb. 15, 2020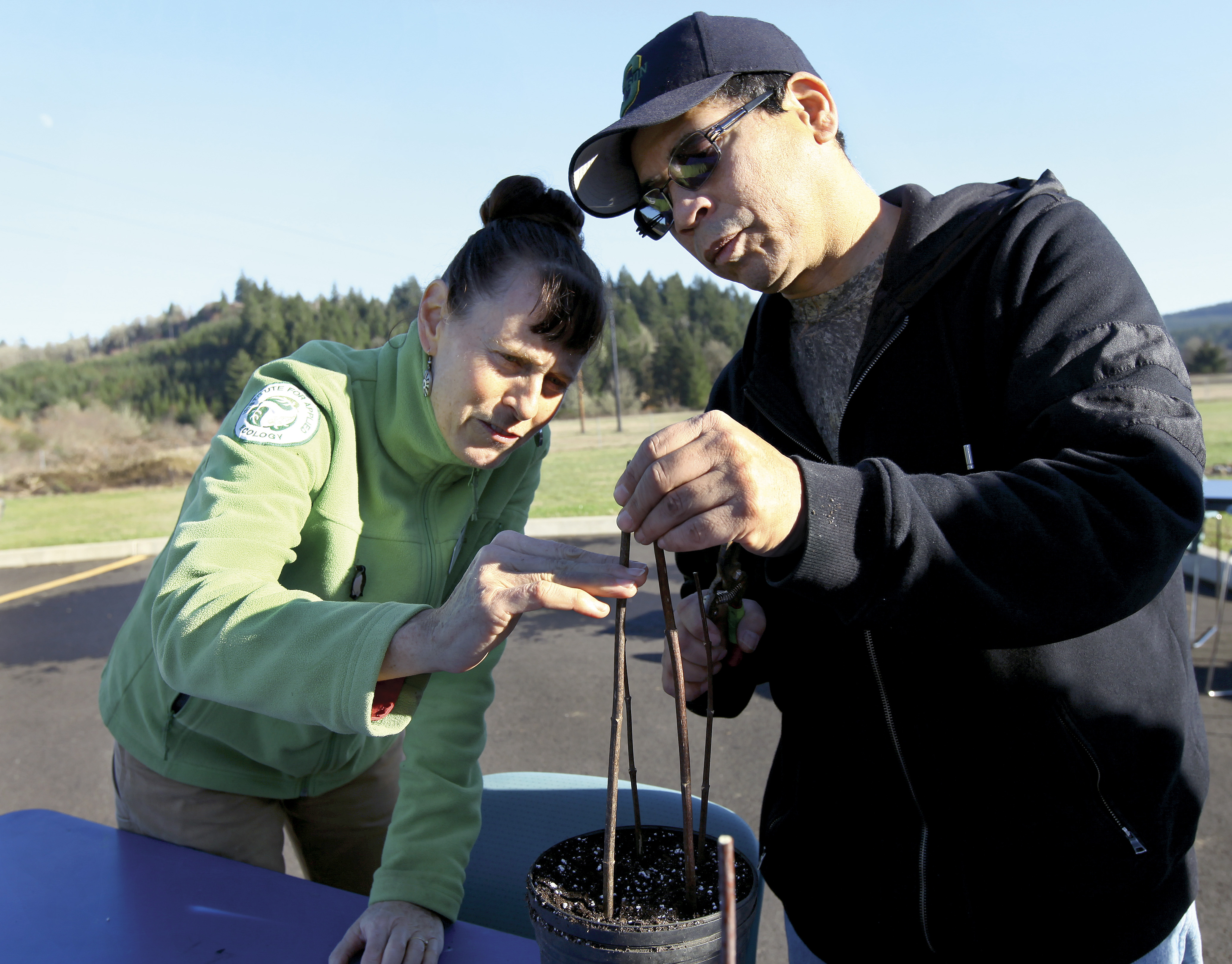 2015 – The first Native Plant Propagation Workshop was held at Chachalu Museum & Cultural Center. It was funded by an Oregon Watershed Enhancement Board grant, which incorporated traditional ecological knowledge into restoration sites. One of those sites was in Grand Ronde, the second at Champoeg State Park and a third at Herbert Farm in Corvallis.
2010 – Two videos that were part of Tribal member Jan Michael Looking Wolf Reibach's anti-drug/alcohol project, "Breakin' Free," were available for viewing on YouTube. The music videos included "Addiction" and "You're Not Alone," filmed in Salem at the Historic Grand Theatre. Reibach, the Tribe's Lands Manager and 2009 Native American Music Awards Artist of the Year, shot the videos as part of "Breakin' Free," a CD and DVD project that supports Native youth drug and alcohol prevention.
2005 – The Tribe began construction on three new buildings that would provide much-needed storage space for records archiving, procurement and facilities programs. Construction was done by Storm King Construction of Tillamook, with site utilities being installed by a Tribal construction crew.
2000 – Tribal leaders and employees of the Willamette National Forest signed a memorandum of understanding, which solidified a longtime relationship between the Tribe and the Forest Service. The agreement stated that that government will seek the Tribe's input and consultation on forest management practices. Tribal leaders had been invited to two different forest excursions, where rangers and other Forest Service employees conducted tours of areas that they had improved and preserved.
1995 – Tribal Council member Ed Larsen was featured for his efforts to bring a better water system to the Grand Ronde area so the Tribe could have an adequate supply for housing needs. He was a member of the Grand Ronde Valley Water District Board of Directors and a member of the Yamhill County Action Plan advisory committee. "I am proud we have come so far, so fast," he said. "My only regret is that I waited so long to become involved in Tribal affairs. I really love what I am doing now."
Yesteryears is a look back at Tribal history in five-year increments through the pages of Smoke Signals.