Culture
Sundance bound: Grand Ronde-oriented film to be shown at prestigious film festival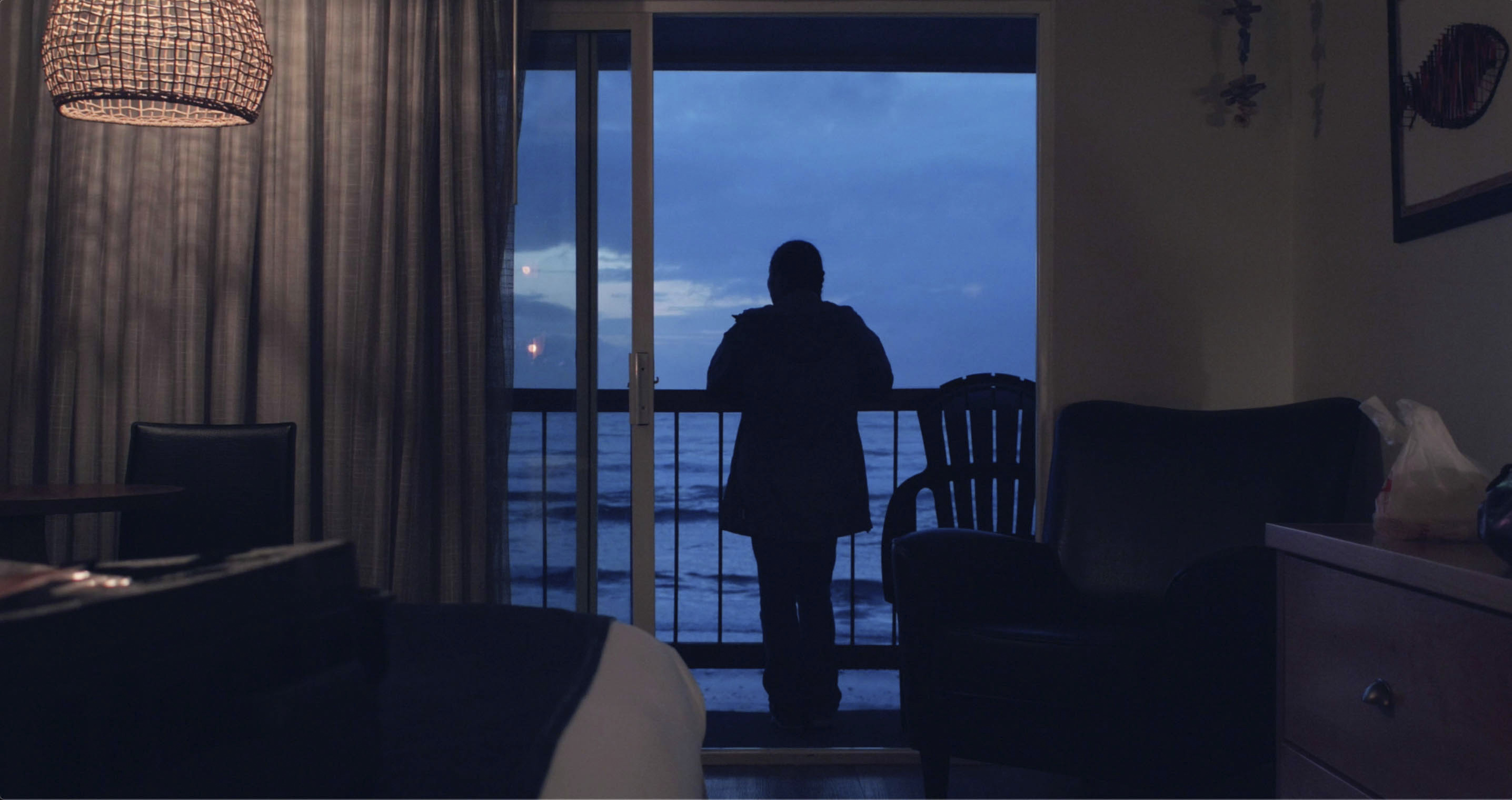 By Danielle Frost
Smoke Signals staff writer
The Grand Ronde Tribe's ancestral homelands, culture and lifeways will be featured at the international Sundance Film Festival later this month.
The full-length feature film, "maɬni – towards the ocean, towards the shore," follows Sweetwater Sahme and Tribal member Jordan Mercier's travels through each of their worlds as they wander through and contemplate birth, death and what is in between it all. Narrated mostly in Chinuk Wawa, their stories evolve from the Chinookan origin of death myth.
Beginning Thursday, Jan. 23, and running through Sunday, Feb. 2, in Park City, Utah, the Sundance Film Festival attracts filmmakers from all over the world and includes full-length features and short films; series and episodes; and showcases emerging media forms. Since 1978, hundreds of films featured at the festival have gained critical acclaim.
"maɬni" is produced by Sky Hopinka, 35, a language teacher and video artist who lives in Vancouver, British Columbia. He collaborated with Mercier, the Tribe's Cultural Resources specialist, for the past three years. Scenes were filmed during Canoe Journey 2018, as well as at different areas in Grand Ronde and the Tribe's ancestral homelands, the Oregon Coast, and on the Washington and Oregon sides of the Columbia River.
"This is an experimental film and there are many aspects I'm hoping the audience will take away," Hopinka says. "I'm hoping they take a different look at Native culture and the relationship of myth and language. It's our way of opening up the possibilities of what Indigenous art and cinema can look like."
Hopinka, a Ho-Chunk National and descendant of the Pechanga Band of Luiseño Indians, is a fluent Chinuk Wawa speaker who helped teach Mercier the language while a student at Portland State University 10 years ago. He grew up in Ferndale, Wash., and spent several years living in the Portland area.
"I've always known who I was," Hopinka said in an interview with Filmmaker magazine. "It's always been a part of my life."
Hopinka's early films feature the reawakening of and interest in Indigenous language and filmmaking. He undertook the projects to "feel like we had control over what we were doing and the films we were making."
Hopinka works as an associate professor of film, video and animation at Simon Fraser University in Burnaby, British Columbia, and his video work centers around "personal positions of homeland and landscape, designs of language and facets of culture continued within, and the play between the accessibility of the known and unknowable," according to his website.
As a 2018-19 Radcliffe-Harvard Film Study Center Fellow, Hopinka worked on post-production for the film. He has had a number of shorter films featured at Sundance, ImagineNATIVE Media + Arts Festival, Projections at the New York Film Festival, Toronto International Film Festival's Wavelengths and others.
This isn't Hopinka or Mercier's first collaboration. Several years ago, they worked together on a short film called "huyi huyi," which means "trade" in Chinuk Wawa.
"This is a follow-up to that," Mercier says. "I'm really excited about it. This isn't something I ever thought I would be a part of. It's really cool how he is changing the narrative in Native film and telling our story in a different way. He is on the leading edge of Native cinema."
During a screening of the film in Grand Ronde three months ago, Mercier said that even those who were not well versed in Tribal culture, language and storytelling had positive responses after seeing it.
"People had a lot to say about this," Mercier says. "It gets at the heart of our people's identity by putting it into visual form. It is modern myth telling. If our ancestors had access to this technology, they probably would have used it to tell a story."
Native Americans have a long history of being exploited and stereotyped when it comes to filmmaking, but that is changing.
"This is good exposure for our community," Mercier says. "We're a positive example to many Tribes with our progressiveness, and this is another aspect that fits into that."
Tribal Council member Denise Harvey will attend the Film Festival to represent the Tribe at the screening.
Hopinka isn't sure if the film will be released for distribution, but he plans on holding screenings in Portland and Grand Ronde in the future.
To watch a trailer for the 80-minute documentary or check a calendar of upcoming screenings, visit www.skyhopinka.com.