Tribal Government & News
Tribal Council approves program agreements for conservation properties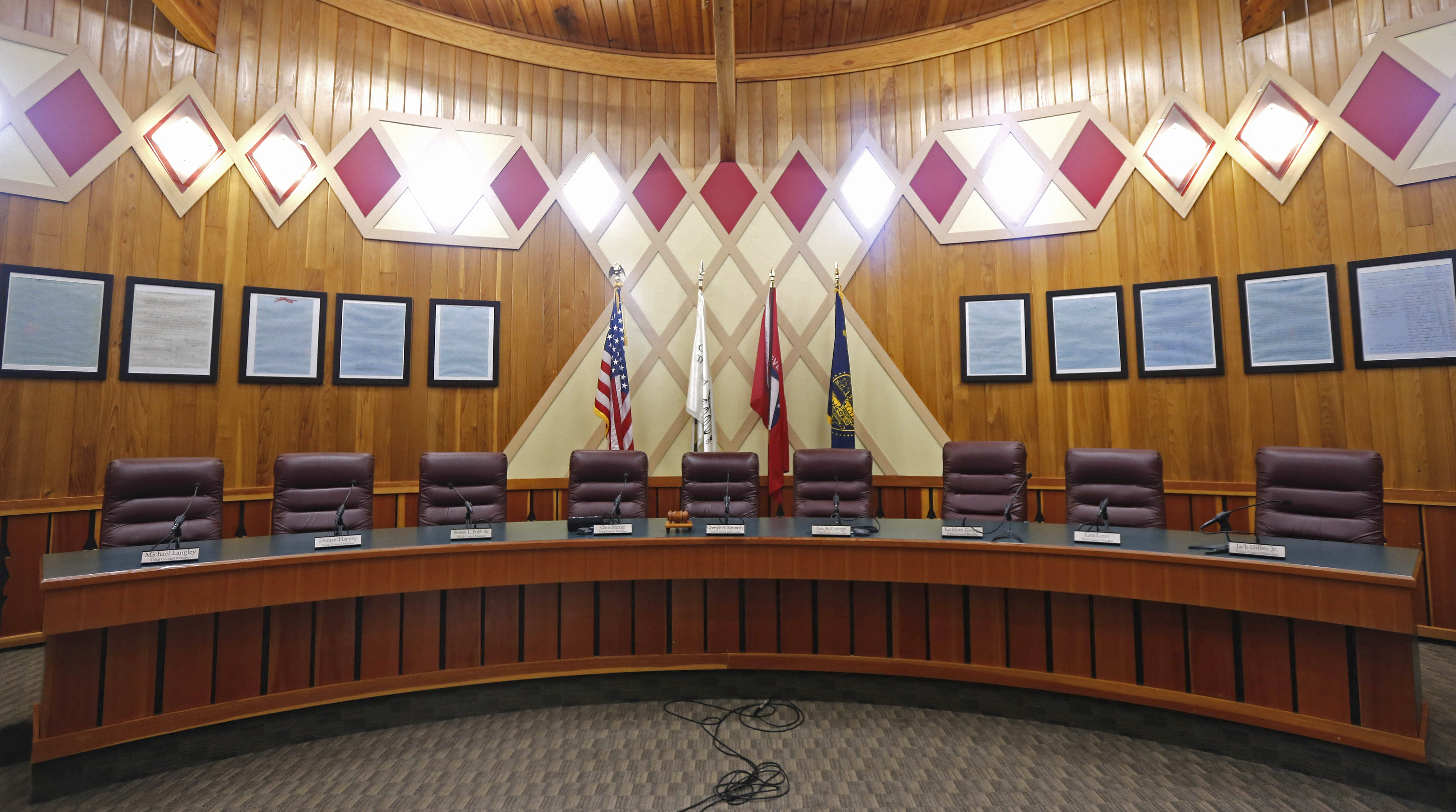 By Dean Rhodes
Smoke Signals editor
Tribal Council approved 10-year agreements with the U.S. Fish & Wildlife Service's Partners Program that will help the Tribe manage four of its conservation properties along the banks of the North Santiam River during its Wednesday, Jan. 8, meeting.
The agreements affect the Chahalpam 1, 2 and 3 properties, which are a combined 462 acres, and the 425-acre Chankawan property.
Fish and Wildlife Program Manager Kelly Dirksen said during the Tuesday, Jan. 7, Legislative Action Committee meeting that the Partners Program provides mostly technical assistance and requires that the Tribe keep properties in their current habitat state after receiving federal assistance for 10 years or risk having to repay the federal government for its work.
 "Since we are managing these properties in perpetuity, that shouldn't be a problem," Dirksen said.
Dirksen added the Tribe's conservation property in Lane County – the 289.5-acre Rattlesnake Butte – has benefitted from being in the Partners Program.
The program works with landowners to conserve, protect and enhance fish and wildlife and their habitats. In the Willamette Valley, it focuses on restoring oak woodland, savanna, grassland, riparian areas, wetlands and wet prairie habitats. The Tribe's four conservation properties are within the program's Willamette Valley Focus Area.
In other action, Tribal Council:
Appointed Marine Corps veteran Cecil Donahue to the Veterans Special Event Board with a term that will expire in March 2021;
Appointed Elder Tracie Meyer to serve on the Tribal Employment Rights Commission with a term that will expire in March 2022;
Re-appointed Tribal Council member Steve Bobb Sr. to serve on the Spirit Mountain Gaming Inc. Board of Directors with a term that will expire in September 2022 or until he is no longer serving on Tribal Council, and amended the recent appointments of Tribal Council members Kathleen George and Jack Giffen Jr. to the board to have their terms expire in September 2021;
And re-approved the enrollment of five applicants and approved 20 new applicants into the Tribe because they meet the requirements outlined in the Tribal Constitution and Enrollment Ordinance.
The entire meeting can be viewed by visiting the Tribal government's website at www.grandronde.org and clicking on the Government tab and then Videos.