Culture
Tribe celebrating 10th birthday of achaf-hammi on Oct. 26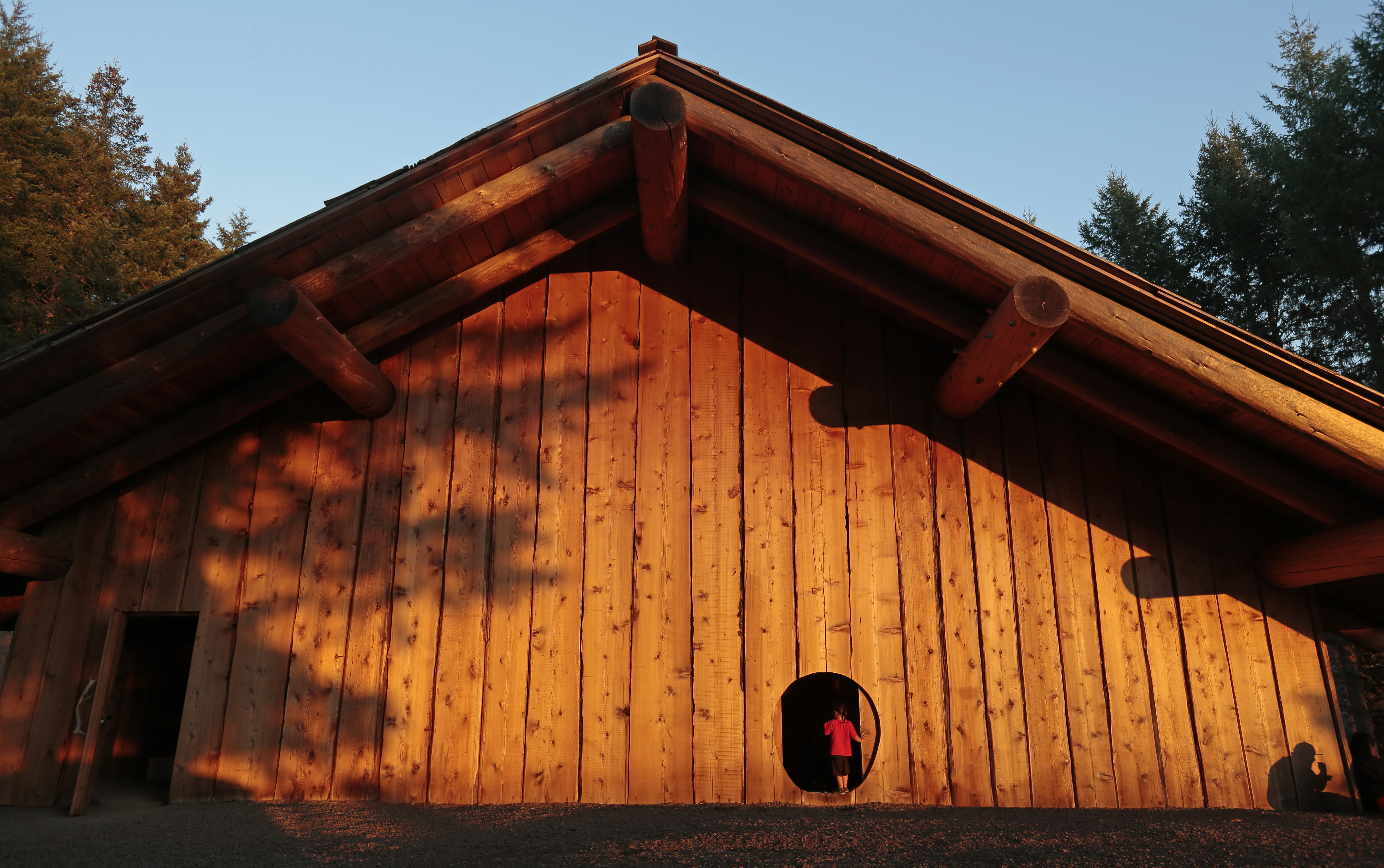 The Tribe's plankhouse, achaf-hammi, will be celebrated for its 10th birthday on Saturday, Oct. 26.
Doors will open at 4 p.m. with a meal to be served at 5:30.
achaf-hammi, which is adjacent to Uyxat Powwow Grounds off Hebo Road, saw a substantial amount of its building completed in 2009 thanks to the efforts of former Tribal Council member and contractor Jan Reibach and his Tribal construction crew. The plankhouse first hosted portions of the 26th Restoration event in November 2009 even though it was not totally complete.
The official grand opening of the plankhouse occurred on Sept. 17, 2010.
The huge cedar posts anchoring the plankhouse were negotiated by and brought to the Tribe from the Willamette National Forest through the efforts of Tribal Elder Don Day and former Tribal Historian David Lewis.
The posts came from an area where a 1913 wildfire scarred the wood and the poles came from thinnings carried out in the 1930s.
For more information about the birthday event, contact Cultural Resources Department Cultural Advisor Bobby Mercier at 503-879-2076 or via e-mail at bobby.mercier@grandronde.org.