Tribal Government & News
Owner of abandoned bicycle was arrested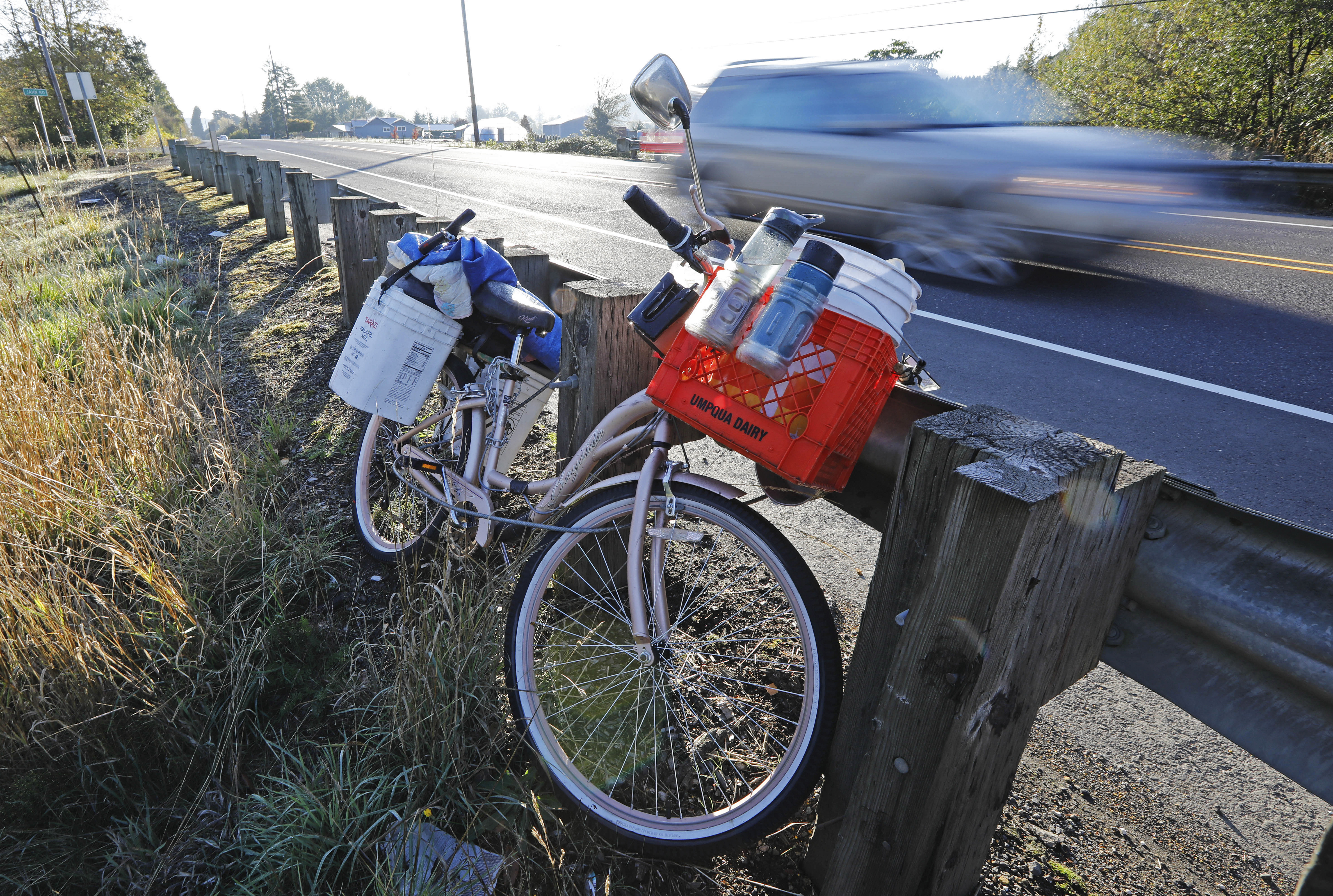 By Danielle Frost
Smoke Signals staff writer
The mystery of why there is a women's gold bike locked up along the north side of Highway 18 near the South Yamhill River sign has been solved.
Grand Ronde Tribal Police Chief Jake McKnight said on Wednesday, Oct. 2, that further investigation by his staff revealed that the owner was arrested by the Polk County Sheriff's Office on Aug. 23.
"The deputy told him he could lock his bicycle to the guardrail so no one would steal it," McKnight said.
The owner has not been able to make it back to Grand Ronde to retrieve his bicycle since then.
McKnight said he would contact the Oregon Department of Transportation to see what they would like done with the bicycle.
The bike came to the attention of the Grand Ronde community after Tribal member Angelica Martin recently posted fliers through the Tribal campus seeking help in identifying the bike's owner.
The man was described as approximately 6 feet tall, with tan skin, black shoulder-length hair and weighing approximately 140 pounds. He was his late 30s or early 40s and it was not known if he is a Grand Ronde Tribal member or not.
The bike is a women's gold-colored, Kent 26-inch Bayside Cruiser. Martin said that items found on the bike indicate the man was possibly homeless.