Tribal Government & News
Yesteryears -- Oct. 1, 2019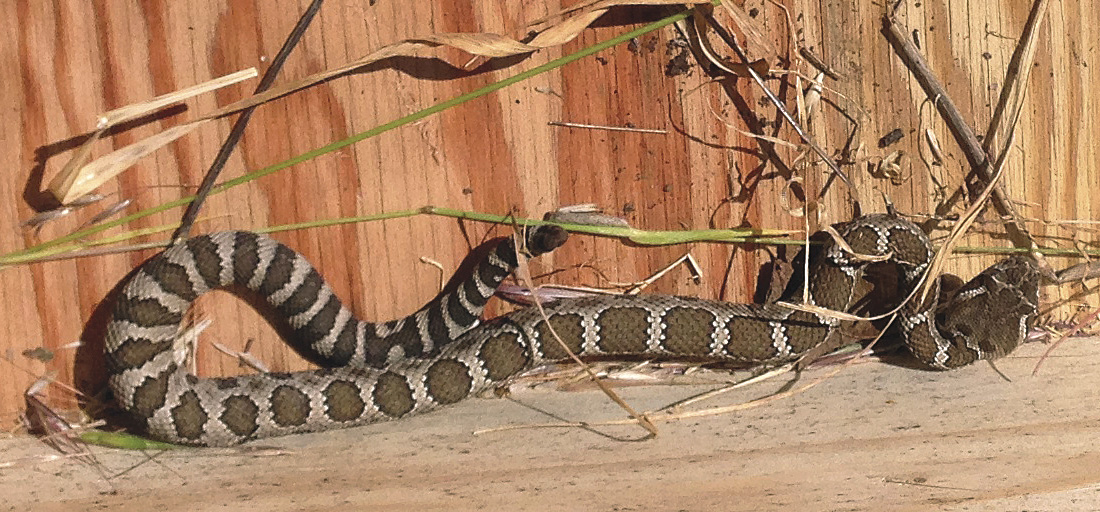 2014 – The Grand Ronde Tribe made a rare find at Rattlesnake Butte Wildlife Refuge. A small, female western rattlesnake, the only indigenous rattlesnake found in Oregon, showed her face after Tribal Fish and Wildlife Department employees placed tin sheets out to attract the snakes. Although there was a history of western rattlesnakes in the area, it had been so long since a sighting of the Northern Pacific subspecies was documented that many thought it had gone extinct in western Oregon.
2009 – Tribal Chairwoman Cheryle A. Kennedy was re-elected 6-3 by Tribal Council to the Tribal chair position for the eighth time. Kennedy first served as Tribal chairwoman starting in September 2001 and continued in that role continuously except for a one-year break between September 2006 and September 2007 when Tribal Council member Chris Mercier was elected to the office. Kennedy was the second-longest serving Tribal chair in Grand Ronde history. Tribal Elder Mark Mercier served as Tribal chair for 11 years.
2004 – The Tribe celebrated its grand opening of the new Portland office, which drew a crowd of approximately 150. The new office meant Portland-area Tribal members had access to employment programs, educational opportunities and cultural activities close to home. "This office will serve as a gateway to any Tribal services needed," said Tribal member and Vocational Rehabilitation Specialist Jon A. George.
1999 – Robert Martin (Assiniboine/Sioux) was hired as the Tribe's new Executive Officer. He previously worked for the Wampanoag and Ponca Tribes, as well as in the computer and electronics field. "I'm a people person basically," he said. "I believe all people want to do the right thing and need to be challenged properly to succeed." Martin had been working on a temporary three-month contract before being hired full time.
1994 – Construction began on the Tribe's gaming facility on Highway 18. The $21 million facility was set for a grand opening in August 1995. The project was financed through an $18.5 million loan from John Hancock Insurance Co. "Ours is the only Indian gaming project that has managed to obtain financing through a major commercial lender," Spirit Mountain Development Corp. Director Bruce Thomas said. "Other Indian gaming projects have been financed through gaming companies that manage and operate the centers. We will be operating our own facility. It shows that a major financial lender has great confidence in our Tribe."
1989 – Tribal member Felicia Torres Lewis, 11, won the Western Equitation Grand Championship with her horse, Shadow, at the 1989 Jackson County Fair in Medford. It was her first year of competition. She also received a blue ribbon for showmanship and a blue ribbon for trail riding. Lewis was the great-granddaughter of the late Wilson Bobb Sr.
Yesteryears is a look back at Tribal history in five-year increments through the pages of Smoke Signals.