Tribal Government & News
Tribal Council approves public transit agreements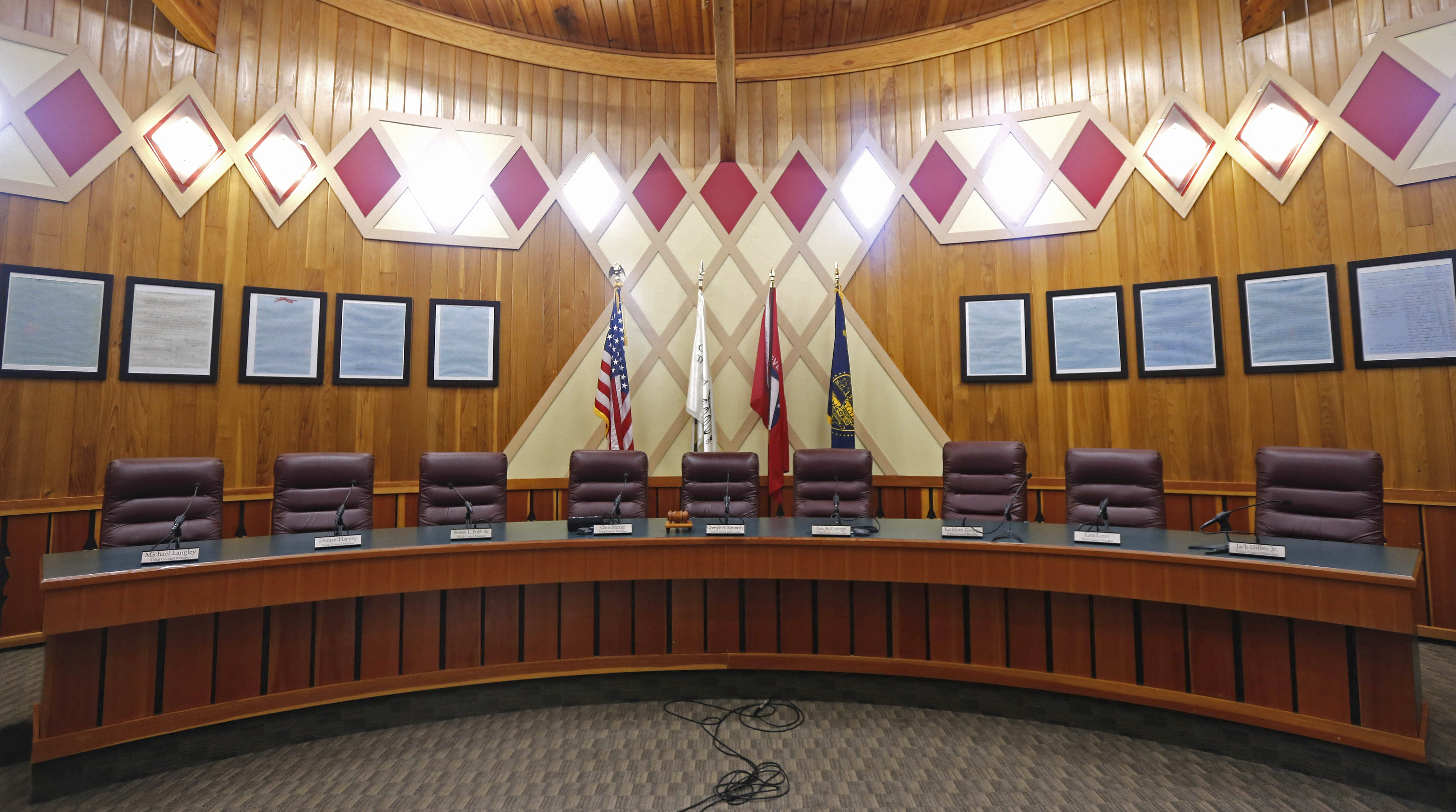 By Dean Rhodes
Smoke Signals editor
Grand Ronde residents will continue having public transit to Salem after Tribal Council approved an agreement and memorandum of understanding during its Wednesday, Sept. 25, meeting.
The two agreements with the Tillamook County Transportation District renew arrangements for 21 months for daily transit service between Lincoln City, Grand Ronde and Salem three times daily, as well as approves a two-year purchased transportation agreement with the district for four round-trips Monday through Friday between Grand Ronde and the Salem Transit Mall. The latter service also makes a stop in Rickreall.
The Tribe will provide a $208,400 cost share in transit funding for the first agreement and $334,560 from the Tribe's public transit funds for the second agreement.
In other action, Tribal Council sent amendments to the Tribal Council Ordinance out for a first reading, which will allow Tribal members to comment on the proposed changes before they return to Tribal Council for possible adoption. Among the three proposed amendments is moving the regular Tribal Council meetings to 4 p.m. year-round. Currently, Tribal Council meetings are held at 5 p.m. and change to 4 p.m. during the shorter daylight hours of November through March.
Tribal Council also approved applying for a $30,000 Oregon Department of Land Conservation technical assistance funding for workforce and affordable housing planning and approved harvest licenses for 2020 on 13 properties. The Tribe made $57,258 in harvest licenses in 2019 and estimates it will make approximately $54,000 in 2020.
Tribal Council also approved the agenda for the Sunday, Oct. 6, General Council meeting in the Tribal Community Center. The presentation will be the annual Baird financial update on the Tribe's investment portfolio. Tribal Council also re-appointed Jack Giffen Jr. as the Tribe's principal representative to the Affiliated Tribes of Northwest Indians and paying the $7,500 annual dues.
The entire meeting can be viewed by visiting the Tribal government's website at www.grandronde.org by clicking on the Government tab and then Videos.