Tribal Government & News
Tribal Council OKs acquiring 60-acre conservation property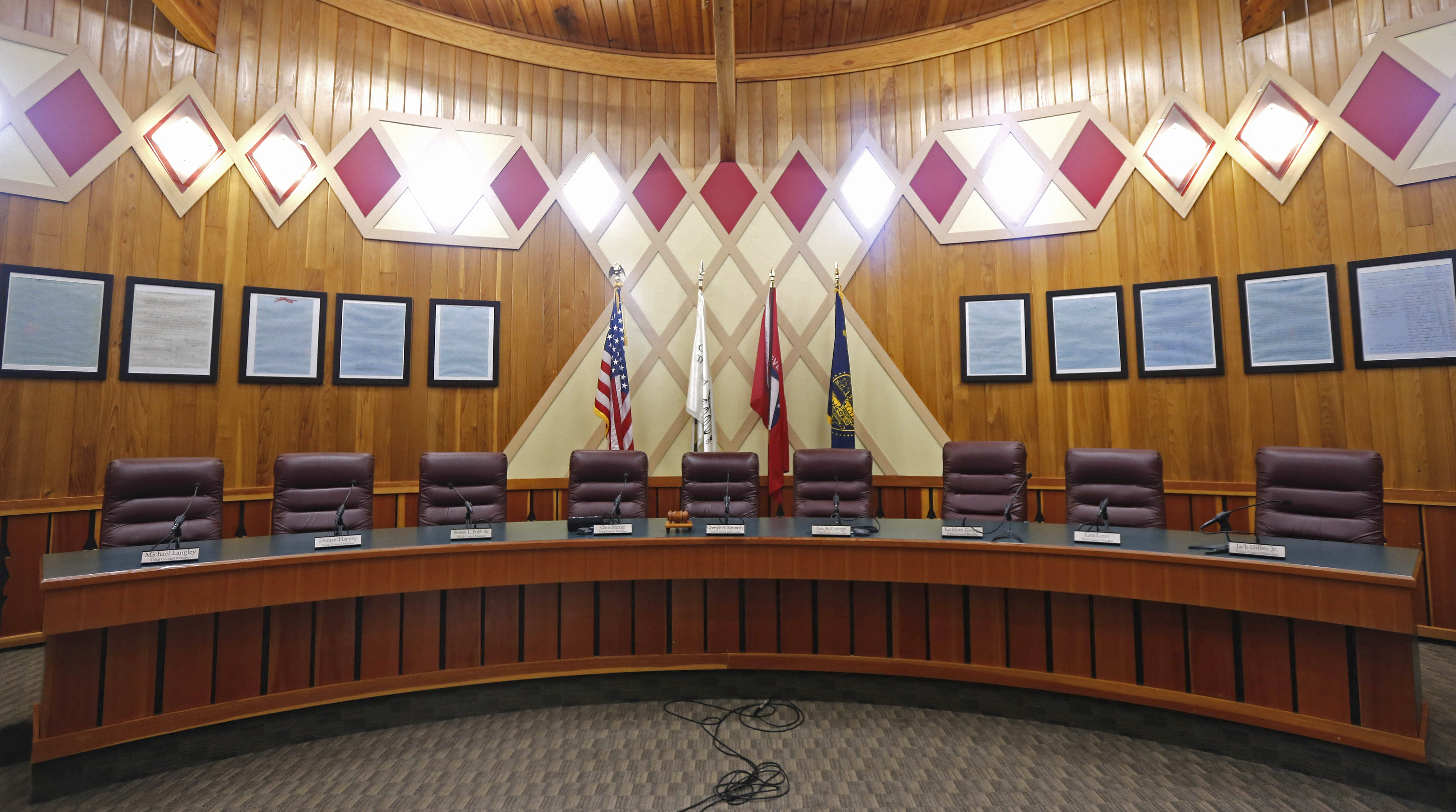 Tribal conservation properties
Property                 Acres             Acquired
Ahsney                     60                    2019
Chahalpam              338.52             2013
Chahalpam 2           91.44               2015
Chahalpam 3           30.86               2018
Chankawan              425.71             2016
Noble Oaks 1&2      667.5               2019
R/snake Butte 1&2   96.98               2012
R/snake Butte 3       172.47             2015
Source: Tribal Lands Department
By Dean Rhodes
Smoke Signals editor
The Confederated Tribes of Grand Ronde is acquiring another conservation property, this one north of Rickreall in Polk County, after Tribal Council approved a resolution during its Wednesday, Sept. 11, meeting.
Tribal Lands Manager Jan Reibach said the 60-acre property does not have any title or environmental concerns during the Tuesday, Sept. 3, Legislative Action Committee meeting.
The Ahsney property – "ahsney" means coyote in the central Kalapuyan language -- is being purchased for $528,000 through the Bonneville Power Administration's Willamette Wildlife Mitigation Program, which is designed to offset the negative effects of the dams on the Columbia River that produce the administration's electricity.
Reibach said the acquisition now brings the Tribe's conservation properties purchased through the BPA program using its funds to more than 1,800 acres.
The property contains native oak woodland and savanna habitat that support patches of Kincaid's lupine, a federally listed plant, black-tailed deer, native grasses and other significant species.
The Ahsney property is less than a mile from the Basket Slough Wildlife Refuge north of Highway 22 between Grand Ronde and Salem.
In other action, Tribal Council:
Approved the Tribe's Historical Preservation Office conducting a Tribal Cultural Landscape study of the Santiam and McKenzie watersheds for the U.S. Army Corps of Engineers. The two-year study will pay the Tribe $110,527;
Approved amendments to the Election Ordinance that will outline procedures for constitutional election amendments proposed by Tribal Council and General Council;
Held a first reading on proposed amendments to the Enrollment Ordinance, which will give Tribal members an opportunity to comment on them before they return to Tribal Council for final adoption. The proposed amendments remove the certified mail requirements, among other items;
Approved three agreements with the Oregon Health Authority that provide $36,500 in Tribal Public Health Emergency Preparedness funds, as well as $71,162 in Prevention and Education Funds regarding tobacco use and $61,250 regarding alcohol and drug use.
And approved one infant enrollment denial because the child did not meet the enrollment requirements under the Tribal Constitution and Enrollment Ordinance.
Also included in the Sept. 11 Tribal Council packet were approved authorizations to proceed that approved a $1,000 per capita distribution for Friday, Sept. 13, and directed the Ceded Lands Department to pursue and organize a government-to-government meeting between the Tribal Council and Bureau of Land Management to discuss concerns about potential adverse effects to Lower Table Rocks near Medford resulting from a proposed Pacific Power utility construction project.
Tribal Elder Tracie Meyer gave the cultural presentation to open the meeting, discussing her attendance at the Monday, Sept. 9, blessing of the Blue Heron Paper Mill site in Oregon City. "It was a good day," she said.
The entire meeting can be viewed by visiting the Tribal government's website at www.grandronde.org by clicking on the Government tab and then Videos.