Tribal Government & News
Investigation finds Highway 18 fires caused by engine exhaust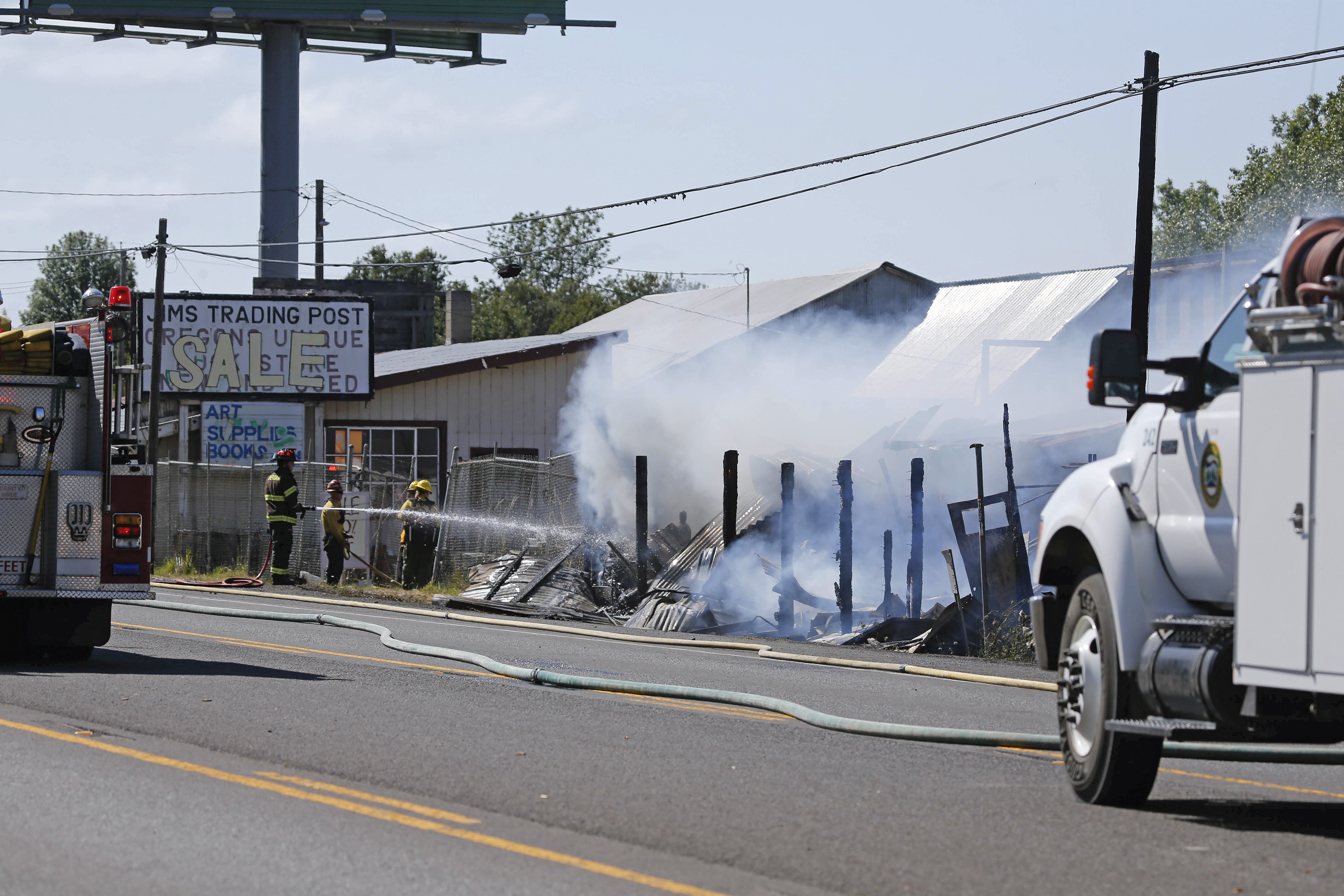 By Dean Rhodes
Smoke Signals editor
A spate of fires along the north side of Highway 18 between Spirit Mountain Casino to west of Grand Ronde Road were caused by engine exhaust, according to the Oregon State Police's Office of State Fire Marshal.
At approximately 3:30 p.m. Wednesday, July 31, multiple fires on Highway18 west of Spirit Mountain Casino near A.R. Ford Road forced the closure of the heavily traveled roadway to the Oregon Coast.
Sheridan, Southwest Polk and West Valley fire districts responded and the roadside fires were rapidly controlled and extinguished.
The State Fire Marshal investigation determined the fires were human caused and accidental, caused from vehicle exhaust debris from a passing vehicle.
"The multiple fires serve as a reminder that vehicles with aging catalytic converters and vehicles that aren't properly maintained can pose fire risks," said the State Fire Marshal's Office in a statement released on Thursday, Aug. 1. "Fire service agencies encourage anyone driving in Oregon, on- and off-road, to have their vehicles, motorcycles and ATVs serviced regularly before any travel begins."
In addition to the roadside fires, a reported commercial fire occurred simultaneously at 27775 Highway 18 adjacent to Jim's Trading Post. Firefighters found multiple outbuildings and wrecking yard debris burning and spreading rapidly.
Tribal Police and Security personnel controlled traffic at the intersection of Highway 18 and Grand Ronde Road, preventing traffic from traveling westward.
The cause of the Jim's Trading Post fire remains under investigation. A damage estimate has not been released.
In addition to the aforementioned fire districts, the Polk County Sheriff's Office, Oregon State Police, Oregon Department of Transportation, Grand Ronde Tribal Police Department, Polk County Fire District No. 1, Oregon Department of Forestry, North Lincoln Fire and Rescue, Amity Fire District, McMinnville Fire Department and Grand Ronde Natural Resources Department responded to the fires.
Highway 18 was re-opened in both directions by 6 p.m.