Tribal Government & News
Tribal Council sends ordinances out for first readings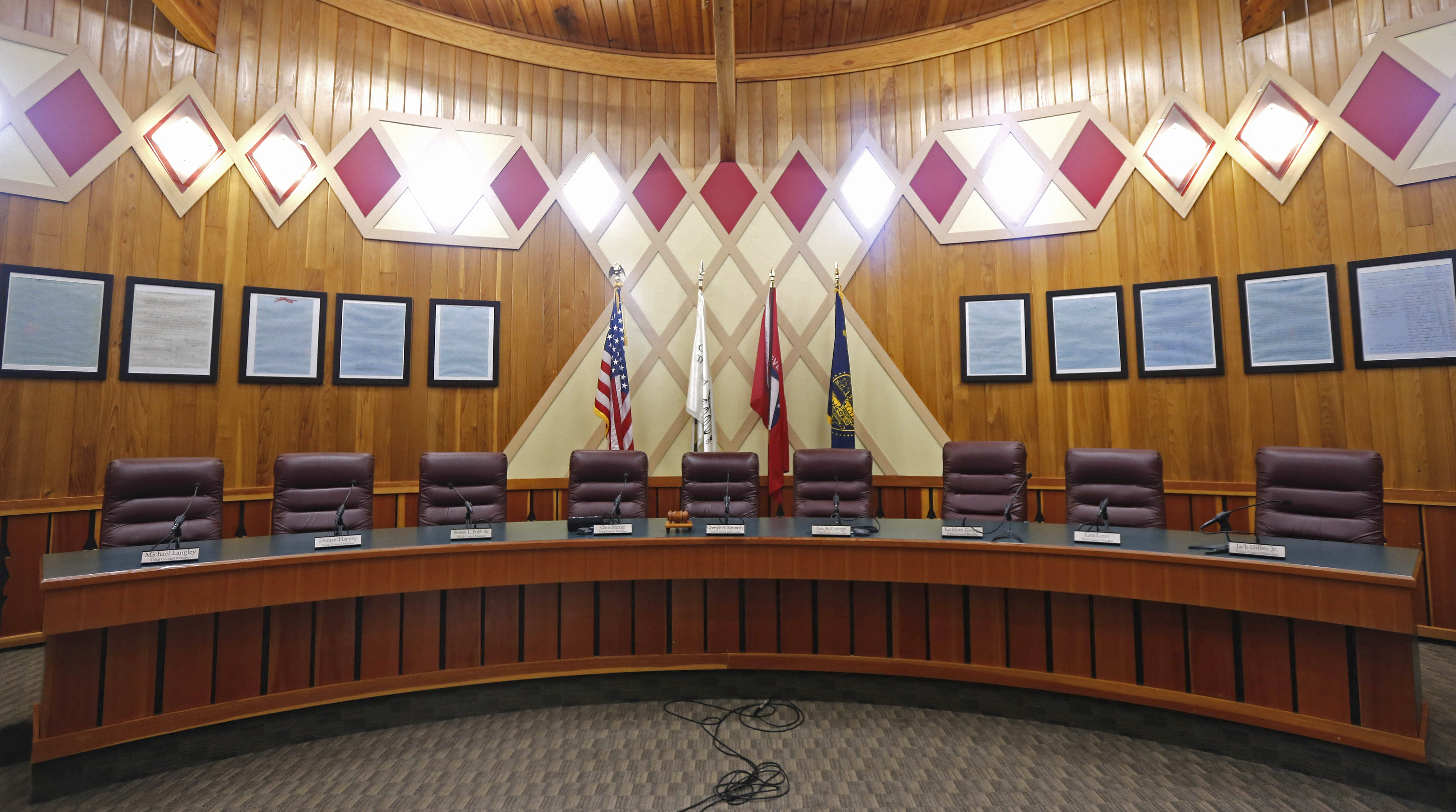 By Dean Rhodes
Smoke Signals editor
Tribal Council sent amendments to two ordinances requested by the five-member Editorial Board that are designed to bolster the Tribe's independent press out for first readings during its Wednesday, July 17, meeting.
Proposed amendments to the Public Records Ordinance would give Smoke Signals staff members, when acting in their official employment capacity of trying to inform the Tribal membership about their government, the right to access Tribal records in the same manner as Tribal members.
Currently, the Public Records Ordinance only gives standing to access Tribal records to Tribal members.
Amendments to the Independent Tribal Press Ordinance, which was originally approved in December 2016 and went into effect in January 2017, would clarify that journalists working for Smoke Signals cannot be fired or suspended solely due to the factual content of their reporting when acting in their official employment capacity.
The amendments also make other clarifications, including that the Tribal Attorney's Office will defend the newspaper and its staff should a lawsuit ever be filed against it.
First readings allow the membership 30 days to comment on the proposed amendments before they return to Tribal Council for possible adoption.
Tribal Council also approved a mediation agreement between the Grand Ronde Tribe and the Oregon Department of State Lands, Portland General Electric, Confederated Tribes of Warm Springs Reservation, Confederated Tribes of Umatilla Reservation, Confederated Tribes and Bands of the Yakama Nation and Confederated Tribes of Siletz Indians regarding property ownership of the site where the Grand Ronde Tribe constructed a removable fishing platform at Willamette Falls.
The Grand Ronde Tribe received permission to build the platform on land the state says it owns, but PGE and the other Tribes appealed the permission and ownership claim. The administrative law judge hearing the case directed the parties to participate in mediation on the issue of ownership of the platform site, which the agreement outlines the terms of.
In other action, Tribal Council approved a five-year, $2.64 million grant application to the U.S. Department of Education's Office of Special Education and Rehabilitation Services that would fund vocational rehabilitation services for Native Americans with disabilities. The grant, if received, would fund two vocational rehabilitation specialists, a trainee, half of the program manager and administrative assistant's salaries, and more than $80,000 in client services annually.
The entire meeting can be viewed by visiting the Tribal government's website at www.grandronde.org and clicking on the Government tab and then Videos.