Tribal Government & News
Yesteryears -- May 15, 2019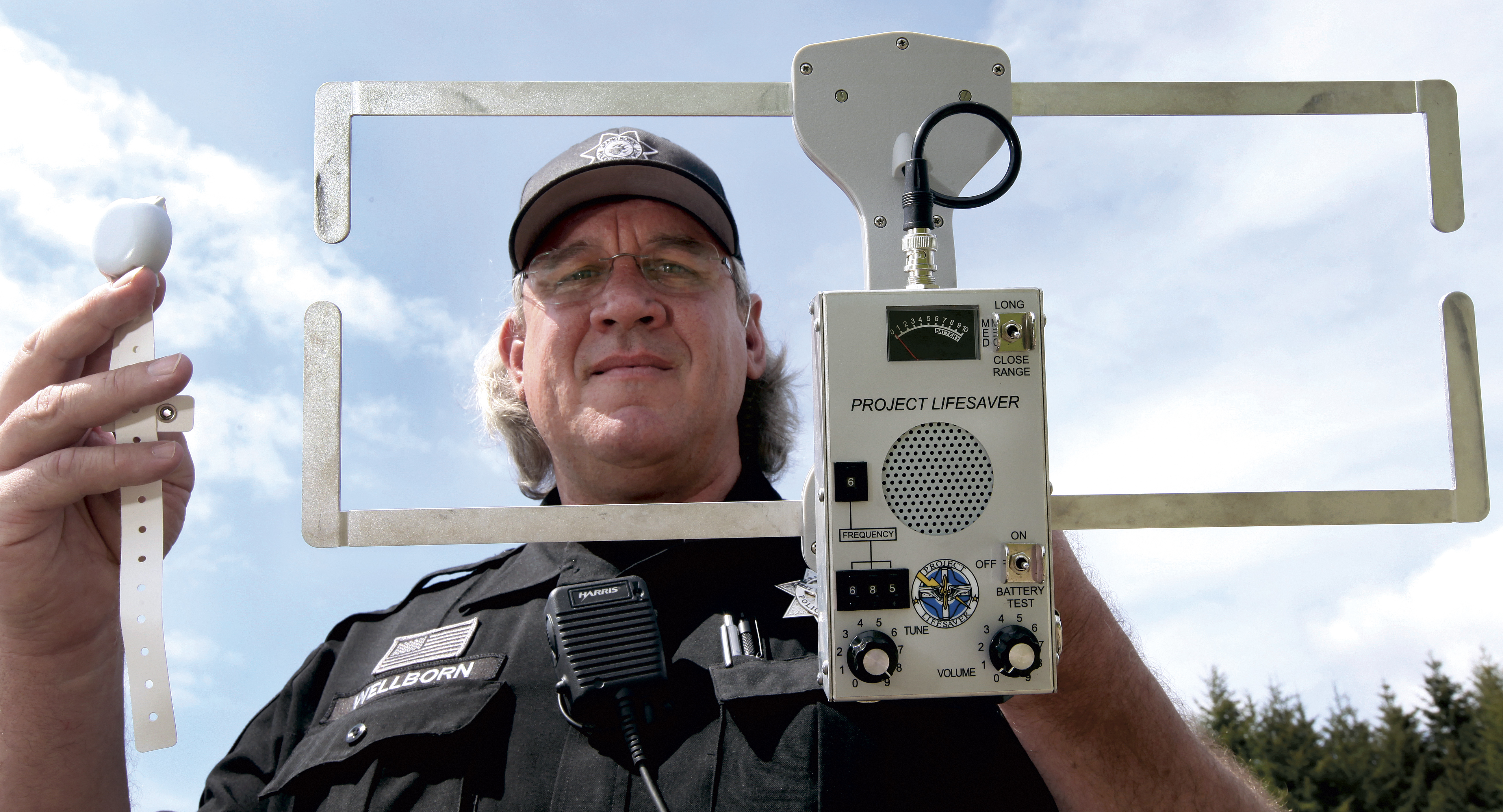 2014 – Project Lifesaver was introduced to the Grand Ronde Tribe by Tribal Police Officer Ron Wellborn. A client with a traumatic brain disorder, Alzheimer's or autism could be tracked if they wandered off by wearing a location transmitter watch and being tracked by a receiver used by local police departments.
2009 – A potential case of H1N1 influenza in a Tribal toddler prompted closure of the Tribal campus on Friday, May 1, and Monday, May 4, as well as postponement of other Tribal events, including the May 3 General Council meeting. "This is strictly a precautionary measure," said Tribal member and Tribal Executive Officer Chris Leno in staff-wide e-mail. Over the long weekend, Tribal Facilities staff disinfected Tribal offices using disinfectant foggers and Virex TB, both certified to kill most germs, including Type A influenza.
2004 – Tribal Engineer Eric Scott and a team of experts from the Oregon Department of Transportation visited the Kissing Rock curves along Highway 22 to see what it would take to widen the road. The turns are narrow and sharp enough that most trucks access Grand Ronde Road to get to Highway 18 instead of using Highway 22, which was causing increased road damage, traffic and safety issues. "If everything goes right, we'll start work here in 2008-09," said Brian Boedigheimer, ODOT project leader.
1999 – According to a recent survey by the Oregon Tourism Commission, Spirit Mountain Casino was the No. 1 tourist attraction in Oregon with more than 2.5 million visitors in the past year. "The success of Spirit Mountain is a result of a combination of several factors which include family entertainment areas like Superplay and the video arcade area, super dining, closer proximity to other tourism designations such as the Oregon coast, and now, the recent opening of the Spirit Mountain Lodge," a Smoke Signals article stated.
1994 – Gaming took one more step toward becoming a reality after a Grand Ronde contingent of Tribal Council members and staff visited the Poarch Creek Tribe in Alabama. "The Poarch Creek has a very good facility," said Spirit Mountain Development Corp. General Manager Bruce Thomas. "It was after the initial visit with them that (Tribal) Council decided to take a closer look at gaming." The facility was expected to hold an 800-seat bingo hall, 500 video slot machines, Keno and game tables. A full-service buffet restaurant also was planned.
1989 – The week of May 14-20 was designated as "Oregon American Indian Week" by Oregon Gov. Neil Goldschmidt, who signed the official proclamation on May 4 to highlight the week's activities sponsored by Native American communities throughout the state. Grand Ronde was planning several events, such as a mini-powwow, pioneer museum trip for Elders and showing the movie "I Heard the Owl Call My Name."
1984 – Interim Tribal Council members and staff attended a two-day retreat with the Bureau of Indian Affairs and congressional representatives at the Agate Beach Hilton in Newport. Tribal representatives were Interim Chair Kathryn Harrison and Interim Council member Frank Harrison. "Everyone returned home feeling they'd become more knowledgeable as council members, but also that they still have a long way to go," stated a Smoke Signals article.
Yesteryears is a look back at Tribal history in five-year increments through the pages of Smoke Signals.