Tribal Government & News
Listing power pole shuts down Grand Ronde Road on April 30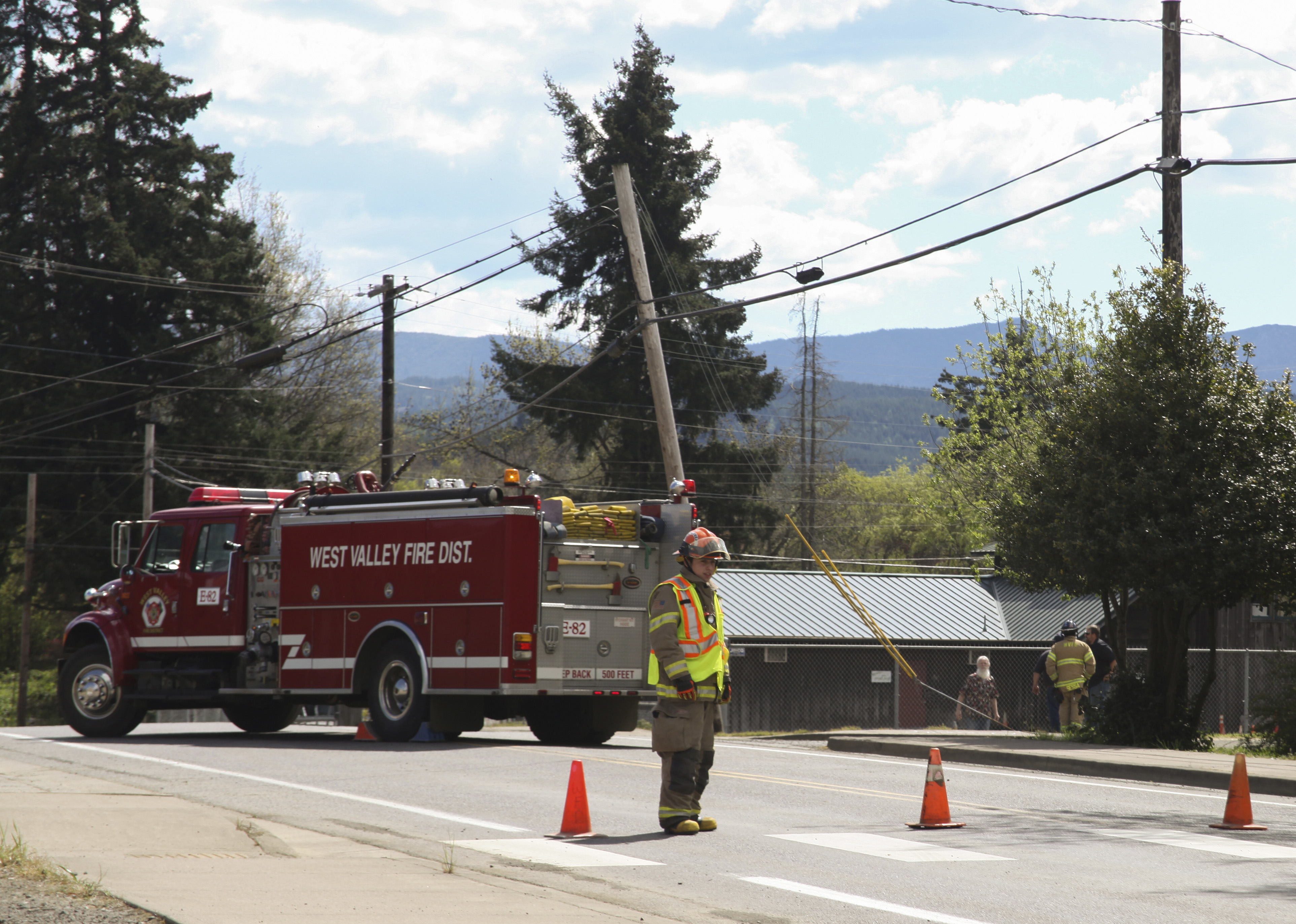 By Dean Rhodes
Smoke Signals editor
A listing power pole that was threatening to drop power lines on to Grand Ronde Road near its intersection with Salmon River Highway forced the closure of the heavily traveled thoroughfare for more than two hours on Tuesday, April 30.
West Valley Fire District Public Information Officer Tami Tigner said that the speculation is that a large truck grabbed telephone lines and dragged them, causing the power pole to start listing.
Although the power lines were still 10 to 12 feet above ground, the roadway was closed until a CenturyLink crew arrived and repaired the pole and telephone lines.
"It's actually a common call for us out here," Tigner said.
Grand Ronde Road was closed from approximately 2:30 until 4:45 p.m. and traffic was detoured to Hebo Road.
West Valley Fire District dispatched four personnel to assist with traffic control and the Grand Ronde Tribal Police Department had Police Chief Jake McKnight and Officer Clint Cardwell on the call.
Tigner said the driver of the suspected truck did not stay on scene.
The road re-opened in time for the 5 p.m. closure of Tribal governmental offices and the exodus of Tribal employees.