Tribal Government & News
Steve Bobb Sr. inducted into Willamina High Hall of Fame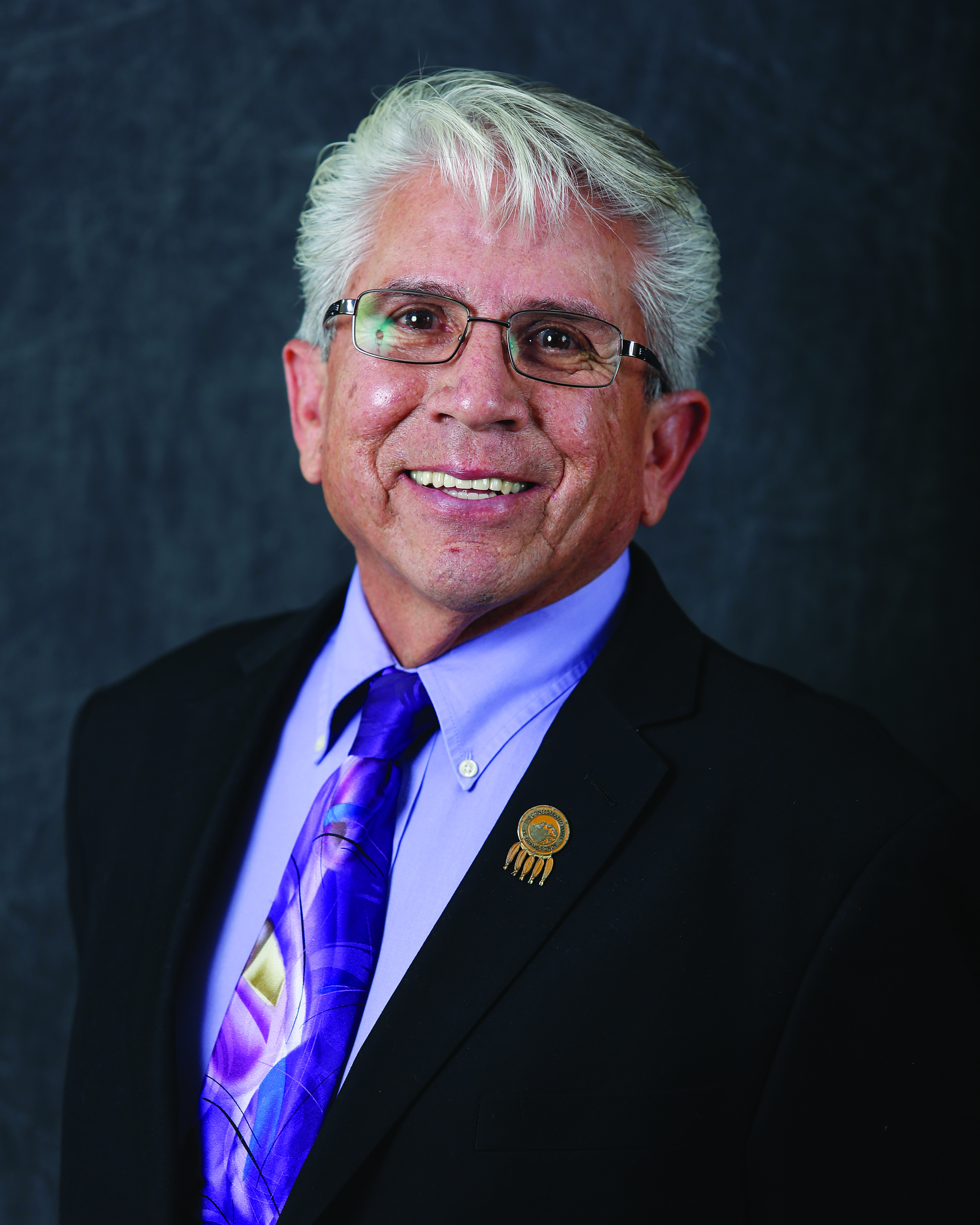 By Danielle Frost
Smoke Signals staff writer
When Tribal Council member Steve Bobb Sr. was a youth at Willamina High School in the 1960s, enduring racial slurs and nonacceptance by fellow classmates, he never imagined one day that he'd be part of the school's Hall of Fame.
But that's exactly what happened 52 years later when the Tribal Elder, 70, was inducted into the first Willamina High School Hall of Fame at an Induction Dinner and Auction held on Saturday, April 20. The event is a benefit for the school's athletic programs.
"Steve has made outstanding contributions to the athletic program at Willamina High School as a Bulldog supporter," Athletic Director Jerry Buczynski said.
School District Superintendent Carrie Zimbrick said, "Steve is amazing and this is well-deserved."
Bobb has been a longtime supporter of the high school, having contributed his artwork for various fundraisers over the years, and twice painting the high school gym's Bulldog mascot, the first time in 1984.
Bobb attended Willamina High and was set to graduate with the class of 1967, but left three months shy of graduation after getting expelled for pulling a prank at school. Bobb was finally awarded his diploma last June with the class of 2018 after an Elder profile was published in Smoke Signals that mentioned the incident.
Although Bobb may have not "officially" graduated until recently, he always had deep ties with the school district. His two brothers and three children all attended Willamina High, and that is where he met his wife of more than 51 years, Connie.
Bobb said he didn't know until his name was announced that he was one of the first five inductees into the Hall of the Fame, but had an idea something was going to happen.
"I had a feeling something was up, because people kept coming up to me and saying, 'Congratulations.' Plus Reyn (Leno's) daughter, Angie (Fasana), was hiding the programs so I couldn't see them," he said.
When Bobb's name was announced as one of the five inductees, he was "dazzled."
"I was really taken aback," he said. "It wasn't just the award, it was the company I was included with."
The other inductees were longtime wrestling coach Bob Bishop, who was recently inducted into the National Wrestling Hall of Fame, longtime Bulldog supporter Wes Shenk, standout athlete and coach Lou Littlejohn, and standout football player and longtime Bulldog supporter Roy Zimbrick.
"These people were pillars of the community," Bobb said. "For years, that was who I looked up to. To be recognized in that company was pretty huge."
Bobb said the honor was even sweeter given the racial taunts and tension many Grand Ronde Tribal youth faced in his day.
"There was always a feeling of nonacceptance," he said. "That was really difficult as kids. Now, it has gotten much better and we have advanced away from those feelings. We all blend better as a community. It's good not to carry anger with you about how you were treated. Stay on a good path and eventually it pays off."
Bobb, who has been an artist since he was a child, enjoys contributing his creations to the school, whether it's a carefully designed Bulldog mascot, a painting or a saw with an intricately landscaped background on it.
"It's good to be able to contribute back to the community that has been good to me," he said.
And Connie's take on it?
"My wife told Jerry (Buczynski) that the school district has got to quit recognizing me like this because she has to live with me," Bobb said with a smile.
"I'm a lucky man," he added. "I'm aware of that every day."