Tribal Government & News
Tribal Council OKs Election Ordinance amendments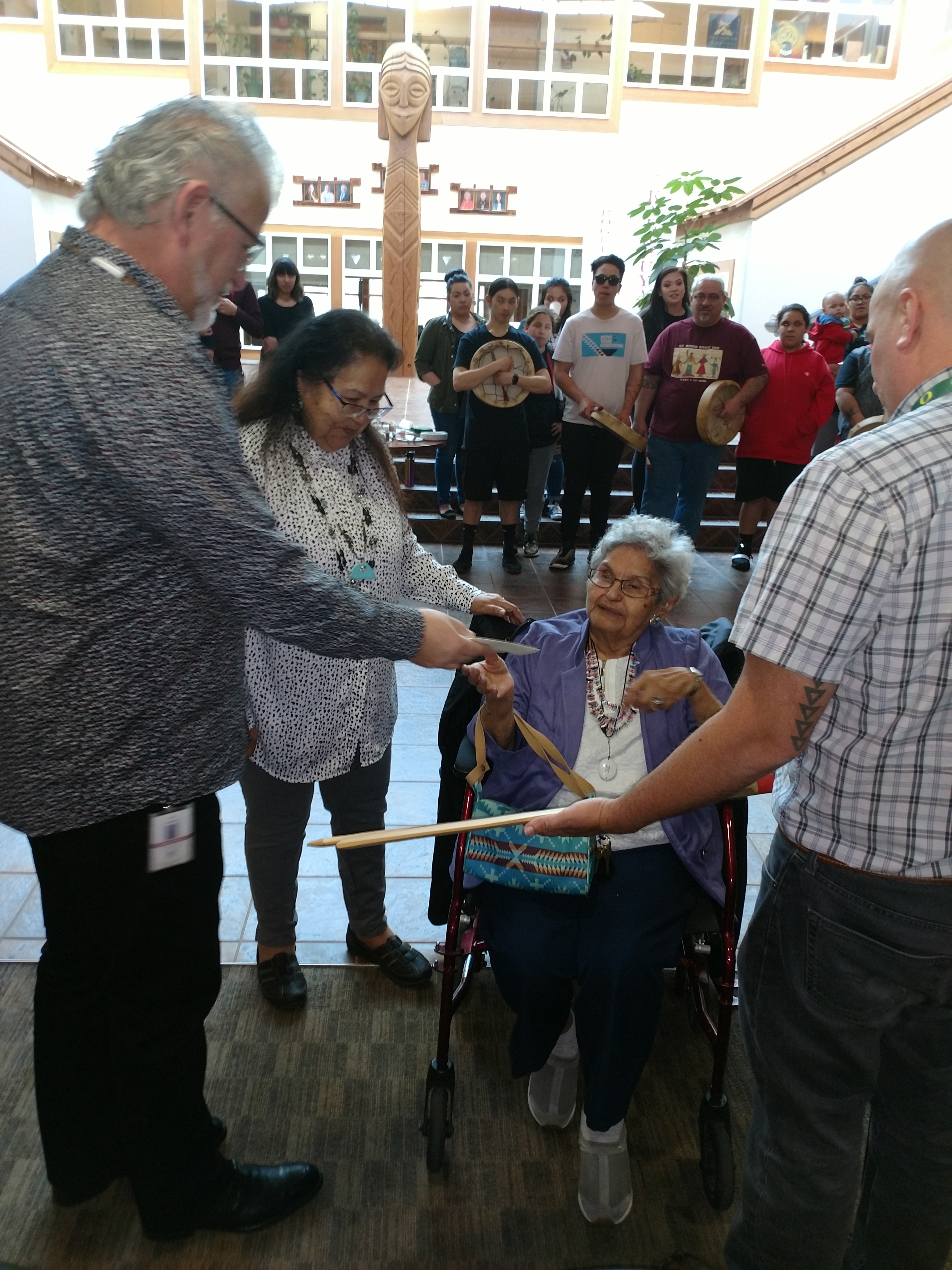 By Dean Rhodes
Smoke Signals editor
Tribal Council approved amendments to the Election Ordinance on Wednesday, April 3, that will provide for the use of ballot boxes in Tribal elections.
Senior Staff Attorney Deneen Aubertin Keller said during the Tuesday, March 26, Legislative Action Committee meeting that no comments were received regarding the proposed amendments before the deadline. However, one supportive comment was received after the deadline.
The amendments establish a process for collection of ballot box ballots and state that ballots cast by voters who walk on before Election Day will be counted as valid. They also remove the requirement that new signature verification forms have to be sent to voters whose forms are five years old or older.
"We've talked about the ballot box issue for several years now," Tribal Council member Denise Harvey said during the Legislative Action Committee meeting. "It's very simple and easy because that's how all voting is handled. We were the only ones that weren't processing our voting ballots that way. It's nice to see it get done."
Tribal Attorney Rob Greene said concerns about Tribal members with diseases, such as Parkinson's, that might affect how their signatures are written were passed on to the Election Board for consideration and discussion.
In other action, Tribal Council:
Approved the Grand Ronde Tribal Housing Department's submission of its Annual Performance Report for 2018 to the U.S. Department of Housing and Urban Development;
Approved applying to the Administration for Native Americans for a three-year Native American Language Preservation and Maintenance Esther Martinez Immersion grant that would total $815,178. If received, the grant would fund expansion of the half-day Chinuk Immersion classrooms from K-3 to K-5 and development of Chinuk learning workbooks and teacher guides;
Approved the enrollment of 10 people – two infants and eight noninfants – into the Tribe because they meet the requirements outlined in the Tribal Constitution and Enrollment Ordinance;
And voted to support Oregon House Bill 2270, which would increase the tax on cigarettes in the state.
Also included in the April 3 Tribal Council packet were approved authorizations to proceed that OK'd adding five temporary summer staff to the Youth Education Department to support summer programs, authorized the Natural Resources Department to implement its Parks and Recreation Plan, approved General Manager David Fullerton negotiating a contract with Cascadia Partnership Consulting on the second phase of the Community Development Plan and approved creation of a cultural policy analyst position within the Cultural Resources Department.
Seventeen drummers and singers made the cultural presentation to open the meeting.
In addition, Tribal Council honored Tribal Elder Kathryn Harrison's 95th birthday, which occurred on March 28. Harrison, a longtime Tribal Council chairwoman and key Restoration figure, was gifted a card, necklace and paddle. There also were cupcakes and a birthday cake to help celebrate and the drummers and singers performed a birthday song for her.
The entire meeting can be viewed on the Tribal government's website at www.grandronde.org by clicking on the News tab and then Video.