Tribal Government & News
Greyhound Park showing signs of disuse, neglect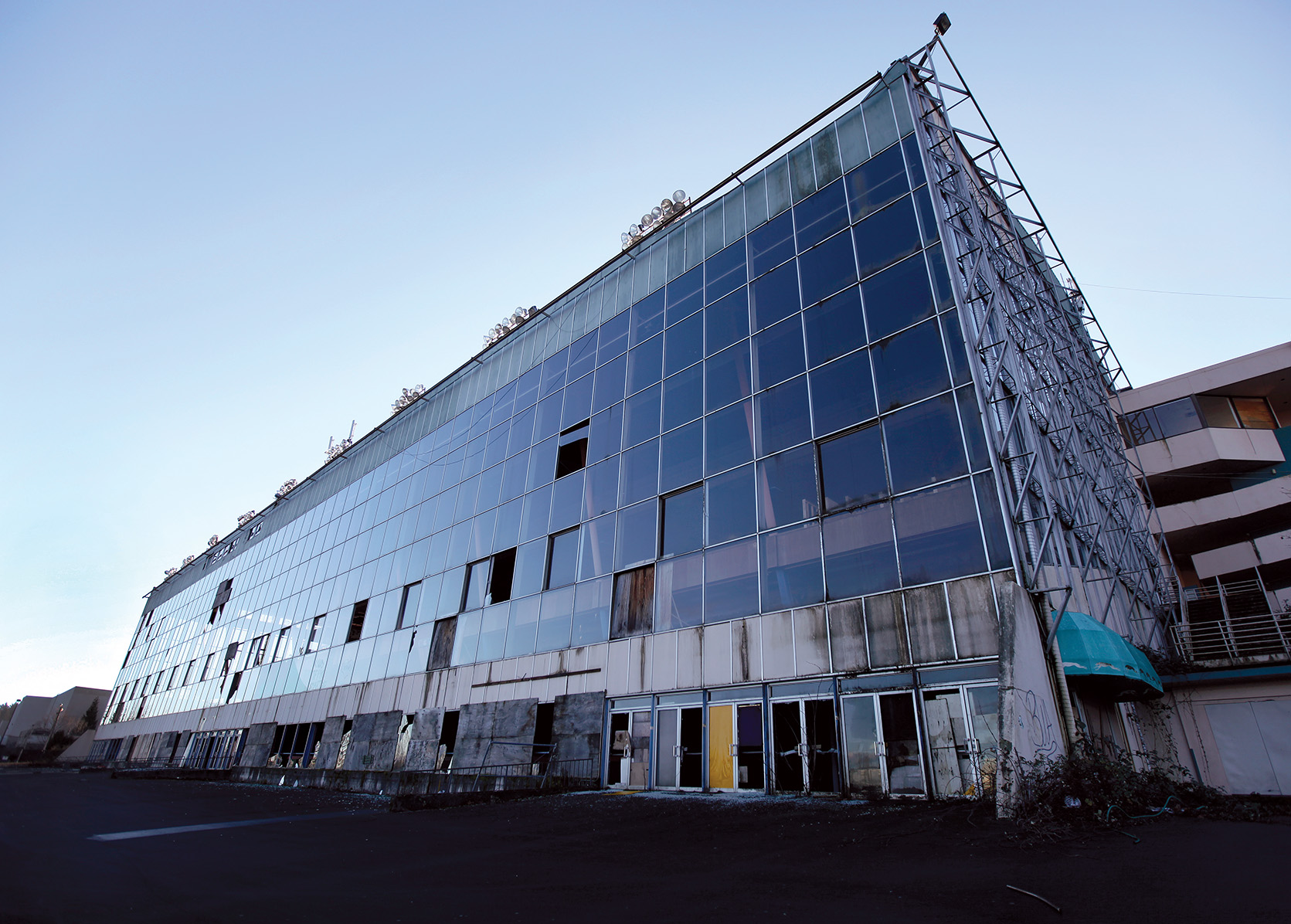 WOOD VILLAGE – Visiting the Tribe's newest land holding in Multnomah County, the former Multnomah Greyhound Park, is like being dropped into an episode of "Life After People" on The History Channel.
Despite its location next to a Lowe's and busy shopping center, the park shows obvious and potentially dangerous signs of disuse and neglect since its closure in 2004.
Four stories of grandstand seating are littered with shards of glass from fallen and broken panes. Graffiti mars much of the interior while old editions of the "Multnomah Greyhound Park News" can be found lying next to seats where they were left behind more than a decade ago. One park attendee from June 30, 2004, picked Yukon Cookie to win the first leg of the Pick-3.
Copies of the Oregon Greyhound Covenant are posted throughout the facility, guaranteeing, among other things, that all greyhounds will be placed in a nationally recognized adoption program when their racing and/or breeding careers end. The only sign more prevalent is one that instructs attendees on how to place a bet.
The 1,382-foot track still retains its cushion; it was laid with sand dredged from the Columbia River. However, the once plush infield has been overtaken by blackberry bushes. Greyhounds could traverse the track 1.5 times in less than 40 seconds while chasing a mechanical rabbit.
Other outbuildings, such as the former kennels and a scale room, also are in disrepair and show signs of housing transients. Two fire hydrants still stand in the scale room and prompt chuckles from those touring the site.
The Tribe closed on the 31-acre site in December and plans for it are still being developed. The land is zoned "town center" in Wood Village, meaning potential uses can include a regional entertainment facility, commercial retail, housing and office buildings.
Tribal Council Chairman Reyn Leno said that the Tribe will use the land in its efforts to create a diversified economy that will help the Grand Ronde Tribe prepare for the future.
One of the first steps in preparing for that future will be demolishing the grandstands. Currently, a security firm provides 24/7 patrols of the property to prevent further vandalism and ensure that no one is injured. No firm date has been set for beginning demolition of the grandstands.
Until then, the park will continue to stand eerily in Wood Village, a testament to a recreational option that attracted more than 611,000 spectators in 1987.
To see what the park looked like in its heyday, visit youtube.com and type in Multnomah Greyhound Park.