Culture
Yesteryears -- Oct. 1, 2015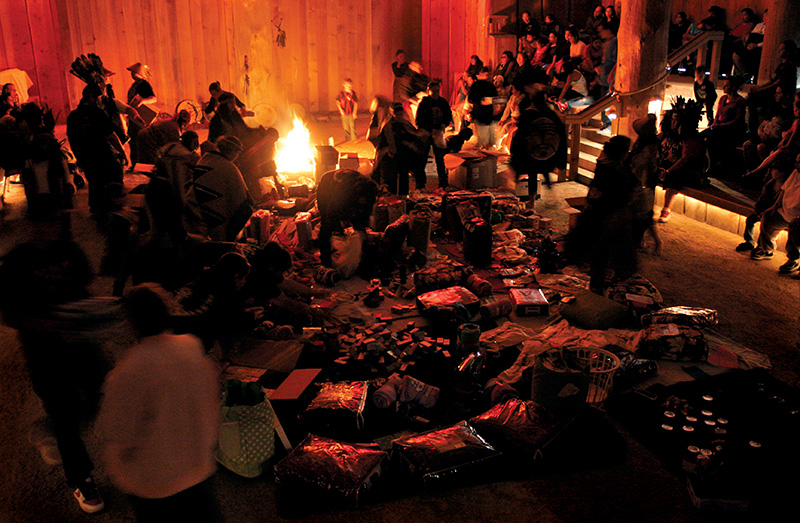 2010 – The Confederated Tribes of Grand Ronde officially opened a full-scale plankhouse near Uyxat Powwow Grounds. The plankhouse represented a new cultural landmark for the Tribe.
2005 – Tribal members Hope Lafferty, Ashley Bedortha and Alicia Selwyn spent the summer at the American Museum of Natural History in New York City. They were chaperoned by Joanne Carr and Denise Harvey, who split the duty.
2000 – Linda Layden, Grand Ronde Housing director, was named the Indian Housing Association's Executive Director of the Year during the annual meeting and awards banquet held in Port Angeles, Wash.
1995 – Spirit Mountain Development Corp. was advertising for blackjack and poker dealers. "Strong customer service skills important," the ad said. It also guaranteed up to a $500 bonus after 30 days of employment.
1990 – Indian Tribal representatives from around Oregon gathered at the new Oregon Convention Center in Portland for a major statewide three-day conference about their history and cultural traditions. The event was the high point of a two-year project undertaken by several Tribes and the Oregon Council for the Humanities.
1985 – The corporation held its election of officers. Seventeen names were nominated and nine members were elected: Merle Holmes, Ed Larsen, Val Grout, Dean Mercier, Nancy Coleman, Ivanetta Cook, Bonnie Martin, Robert Mercier and Lennis Mercier.
Yesteryears is a look back at Tribal history in five-year increments through the pages of Smoke Signals.