Culture
Yesteryears -- Feb. 1, 2015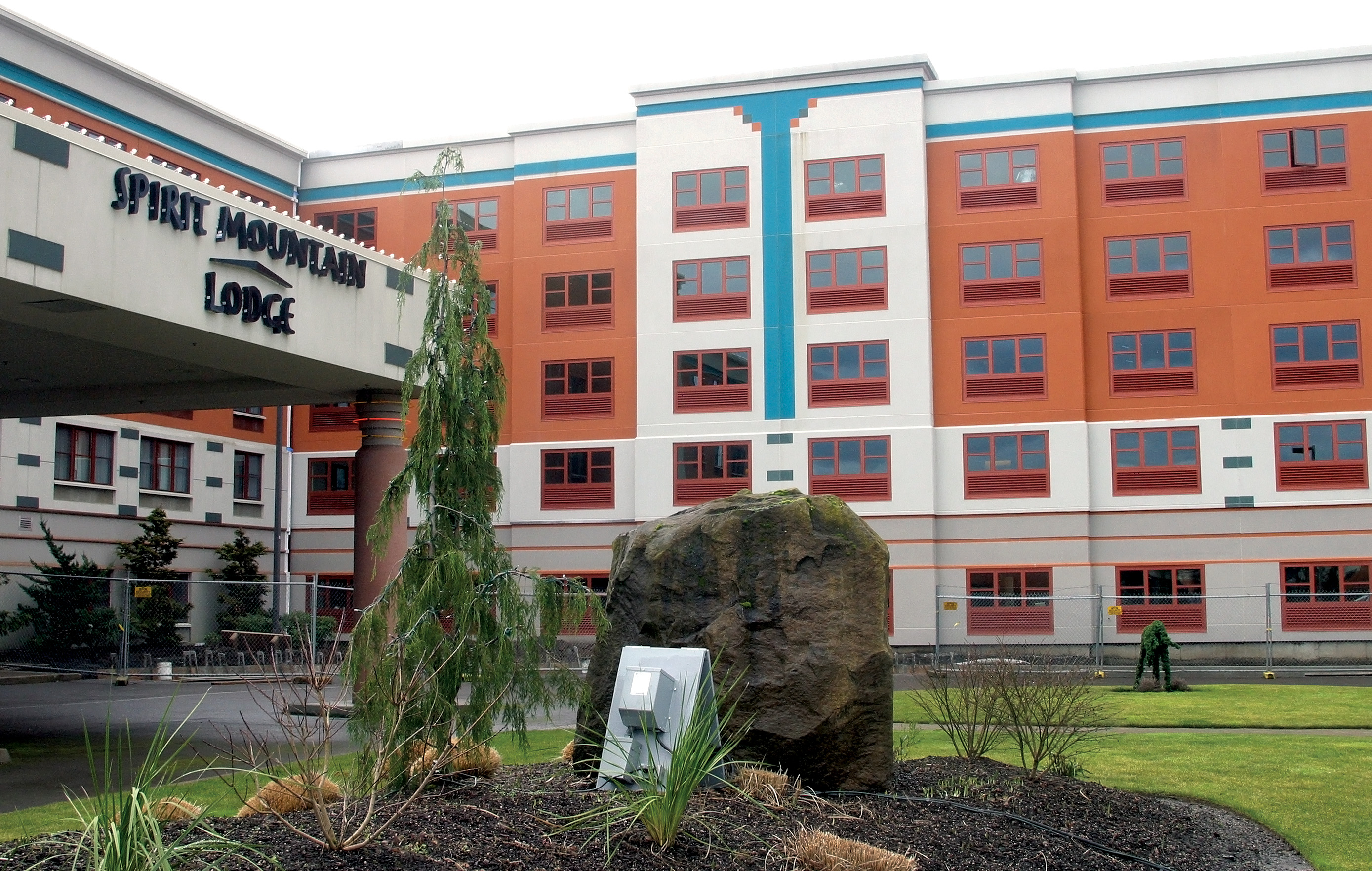 2010 – The Grand Ronde Tribal Council donated $5,000 from the Tribe and $5,000 from Spirit Mountain Casino to Mercy Corps, the Portland-based nonprofit that works to alleviate suffering and poverty around the world, for its relief efforts in earthquake-stricken Haiti.
2005 – Finishing touches were being placed on the expansion of Spirit Mountain Lodge that added 163 rooms and 106,000 square feet. In addition, there was a new front desk, new administrative offices, a gift shop, a business center and a small conference room. The lodge expansion was expected to be completed by April 1.
2000 – "Tonight Show" host Jay Leno performed two shows at Spirit Mountain Casino. By coincidence, he is due back at Spirit Mountain Casino 15 years later for shows this February.
1995 – A new modular building, purchased in the fall of 1994, had been set up near Spirit Mountain Development Corp. to provide badly needed office space for Tribal employees. It also marked the first Smoke Signals published on a bimonthly schedule.
1990 – Smoke Signals and Tribal archives do not have a copy of the February 1990 edition.
1985 – Smoke Signals and Tribal archives does have a copy of the February 1985 edition.
Yesteryears is a look back at Tribal history in five-year increments through the pages of Smoke Signals.