Tribal Government & News
Hatfield Fellowship selects Bodine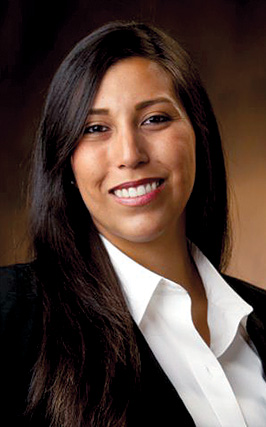 Mary Bodine, a member of the Confederated Tribes of Warm Springs, has been selected by Spirit Mountain Community Fund as the newest Hatfield Fellow.
Bodine currently works at the Bonneville Power Administration as the corporate fish and wildlife paralegal/project manager in Portland.
Each year, Spirit Mountain Community Fund sponsors a congressional fellowship with a member of the Oregon delegation to enhance the mutual understanding between leadership in Washington, D.C., and Indian Country. Past fellows have served in a number of congressional offices, including those of Sens. Ron Wyden and Gordon Smith and Reps. Kurt Schrader, Darlene Hooley, Earl Blumenauer and Greg Walden.
Bodine will begin her Hatfield Fellowship in November with a one-month orientation with the American Political Science Association in Washington, D.C. Following the orientation, she will assume her congressional placement in the office of Oregon Rep. Peter DeFazio, where she is expected to be assigned to work with the House Committee on Natural Resources.
Bodine received a juris doctorate degree in 2013 from Lewis and Clark School of Law and received an Environmental Law certificate. She earned a bachelor's degree in Environmental Studies from Lewis and Clark College in 2009.
She is a recipient of the Oregon State Bar Association's award for diversity and inclusion. From 2006-08, she served as president of the Native American Student Union at Lewis and Clark and is a former intern with the Columbia River Intertribal Fish Commission.
Bodine was a contributor and project lead at Oregon Health and Science University in Portland, researching toxicology issues for Native Americans and consumption of contaminated salmon. She is a former Udall congressional intern and has received numerous awards, scholarships and accolades for her work in Indian Country.
The Hatfield Fellowship was created in 1998 to honor the late Sen. Mark Hatfield's public service to Oregon and the Pacific Northwest. More information about the fellowship can be obtained at www.thecommunityfund.com.