Culture
Lewis elected chair of Oregon Heritage Commission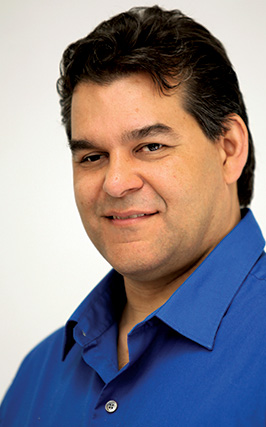 Tribal Historian David Lewis was elected chairman of the Oregon Heritage Commission after four years of service on the board.
The unanimous vote came during the May 9 meeting at the Oregon Historical Society, making Lewis the first Native American to serve in that capacity.
"It's a great opportunity to continue to pursue progressive programs in Oregon," said Lewis, "including linkages to education. I also want to make sure that the Tribes are well represented in the heritage of Oregon. The commission has been very good to make this an important part of Oregon's heritage and so I want to continue to support that."
"I am so delighted because David is thoroughly equipped with knowledge and expertise to infuse the commission with new energy, insight and leadership," said Tribal Council member Cheryle A. Kennedy. "All of Oregon will benefit from David's appointment to this prestigious position and I rest assured that Oregon Tribes will be well-informed of commission activities."
"I have been impressed by David's advocacy for the place of the Tribes in accurately portraying Oregon's history, including the ugly and painful early stories that today's Oregonians might rather not remember," said outgoing Chair Jan Mitchell.
"As museum curator and cultural liaison for the Confederated Tribes of the Grand Ronde, David has a great skill set to offer the commission," said Vice Chair Jon Tullis. "He has firsthand knowledge of the profound importance of preserving collections of artifacts, and understanding and celebrating history.
"The Tribal history and perspective that David brings to the commission is essential to our mission, and, of course, reminds us of the depth and profundity of Native culture."
Board member Kimberly Jensen said that Lewis is "absolutely committed to preserving the diverse heritage in our region, and is especially interested in taking the vital next step of educating all Oregonians about the challenges and successes in our collective past. Everyone in our region will be enriched by his service."
The Heritage Commission, an arm of the Oregon Parks and Recreation Department, meets quarterly and provides archeological services and, through grants, supports programs honoring Oregon's historic cemeteries, trails and main streets.
As chair, Lewis said, "I want to continue to pursue collaborations between various institutions in Oregon with education. We have noticed for awhile that heritage has been somewhat separate from education.
"We want students to understand their local history and the various cultures of their community. We want to inspire people to form collaborations that are mutually beneficial to the whole state."
"David is a scholar," said Mitchell, "and he contributes actively to discussions of a broad range of topics covered in the work of the commission. He is credible and respectful of others.
"The Heritage Commission," she continued, "includes a bunch of intelligent, well-educated and professional people representing all facets of heritage work. Chairing such a passionate group for four or more hours takes energy and focus."
Lewis said he feels a sense of accomplishment from his selection as chair.
"It's important that a Tribal member is now at the chair level," he said. "It's a testament to the work we have done throughout the state on increasing the average Oregonian's knowledge of the Tribal history of the state.
"It also tells me that the work I have done in the first four years on the commission has been noticed and well-supported by the whole commission to the point where they want me to take a leadership role."
He also credits his University of Oregon education, up to and including his Ph.D. in 2009, and his role in Tribal heritage issues for "helping me gain broad experience directly applicable to the discussions and work of the commission."
Previously, Don Ivy, retiring Cultural Resources coordinator of the Coquille Tribe, was Heritage Commission vice chair. He recently received an Oregon Heritage Commission Excellence award for his years of work, said Mitchell.
Currently serving on the commission board with Lewis is Dawnielle Tehama, a Klamath Indian.
"I will watch the work of the Heritage Commission with interest to see what he brings to the role," said Mitchell, "and what he learns from the job of leading the commission. I expect that it will be a positive experience on both counts."
"I have always been impressed with his perspective, his thoughtful leadership and his ability to solve problems, often with a fresh approach," said Tullis. "I think he'll make a fine chairman, and I believe he has the entire commission's enthusiasm and confidence."