Culture
Potlatch Fund honors Tribal Elder Bruce Thomas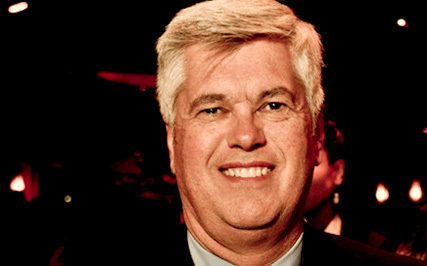 Every year since 2005, the Seattle-based Potlatch Fund has named five Northwest Indian leaders for awards honoring great leadership in such areas as culture and economic development.
And each year, following the November awards ceremony, the granting agency posts videos of the award winners speaking about the interests and talents that led up to the awards.
This year, Tribal Elder Bruce Thomas, Spirit Mountain Casino's first chief executive officer, had this to say: "I've always loved business, loved finding a win-win situation and creative ways to succeed."
Thomas was honored with the 2011 Antoine Minthorn Economic & Community Development Award. The ceremony, held Nov. 21, honored Thomas for his work setting up Spirit Mountain Casino, said Potlatch Fund Director of Development and Communications Lawrence Leake.
"Setting it up in a way that did not (turn over control to) outside management," said Leake. "The idea is to highlight the work that is being done well in Indian Country."
"(The award) was an honor," said Thomas. "That's a very classy organization. I'm very happy that my cousin, (Tribal member) Shelley Hanson Sneed, nominated me. She's probably more deserving of the award than I am."
Sneed was director of Spirit Mountain Community Fund from 2005-11 when she became administrator of the Oregon Landscape Contractors Board.
"He had worked his way up to partner at (Stoel Rives LLP) law firm. He's very intelligent, a very devoted family man and then he took a gamble, a risk, to come to work for his Tribe in Grand Ronde," said Sneed.
"When he came, we had nothing. We had our timber land and a lot of people willing to work hard, but we had no money. Just due to his intelligence and his persistence, he walked our Tribe through an amazing feat, getting private financing for a startup casino and structuring the casino so it maximized revenue for the Tribe.
"He built a strong management team and led us through the opening of the casino that within 12 months was the number one tourist attraction in the state of Oregon.
"He also was committed to meaningful Tribal member employment at the casino. He was at the helm of Spirit Mountain Casino development at a very critical time, and looked at how to diversify the Tribe's new wealth.
"I just think he's an unsung hero. It was really his leadership working with Tribal Council and external parties that made that happen. And then he's gone on to help other Tribes. Not only did he create the phoenix rising in Grand Ronde, but he did it for other Tribes, too."
Today, Thomas is chief executive officer of the Rolling Hills Casino, owned by the Paskenta Band of Nomlaki Indians in Corning, Calif.
"And he's very unassuming. He flies under the radar screen. He does a lot of things and people don't realize it. That's why he deserves Potlatch recognition," Sneed said.
"It was big, it was new," Thomas said from his office in northern California "seven hours by car" from Grand Ronde.
"I had been practicing law for 10 years," he said, "but my real interest is business. I like the full range of experiences with business. And working with the Tribe was fun. It was a huge challenge for a young organization."
"When he was still in law school," said Tribal Elder Kathryn Harrison, who served on Tribal Council for 22 years, "he came into that little one-room office (at the cemetery). He said, 'I hope someday to come back and help the Tribe.'
"Then, he showed up later on when we were looking at getting a casino. We went through two-three applicants, and then he came up, said he was a Tribal member and 'I think I can do the job.' He said, 'Let me try,' and like they say, the rest is history.
"He has such an outgoing, pleasant personality. Real dedicated."
Although the award came for keeping the Tribe in control of the casino, Thomas said that while he served on the Tribe's casino board evaluating the idea, "We honestly were trying to find a management company, but we weren't liking what we were seeing."
Thomas said that casino management companies, mostly spinoffs from Las Vegas operations in those days, "typically took a short-term view of the project. They suggested we start with a big tent first. We were looking out for the Tribe's long-term interest. We felt like we could do it better. The talent (from outside) wasn't that impressive."
The committee contacted Tribes around the country that were similar in size to Grand Ronde and that ran casinos. A Minnesota Tribe, the Lower Sioux Mdewakanton Communitythat had built its own successful casino, suggested that Grand Ronde do likewise.
"They said we should do it ourselves with their technical help," Thomas said. "The real challenge was finding the funding."
Funding came, though, and Spirit Mountain Casino was successful "from the moment it opened," said Thomas. "First year revenues were three times what we projected."
"The Hudson girls were still around then," recalled Harrison, "and they were all proud of him because he was their grand-nephew."
In 2002, Thomas kept the Spirit Mountain Casino executive group together - Jeff Realander, Terry Contreras, Chuck Galford, Gary Poynor and James Rosenbaum - to work with the Paskentas to develop their casino.
"We knew everybody so it was really easy," Thomas said. "It has a Spirit Mountain flavor."
And through the recent economic downturn, Thomas has advised the Tribe on many investments, including an international construction company and another that sells horse barns around the world. Under Thomas's direction, the Paskentas have invested widely in land and property.
"Real estate will never be lower than it is now," he said.