Health & Education
99 Tribal members recognized for continuing their education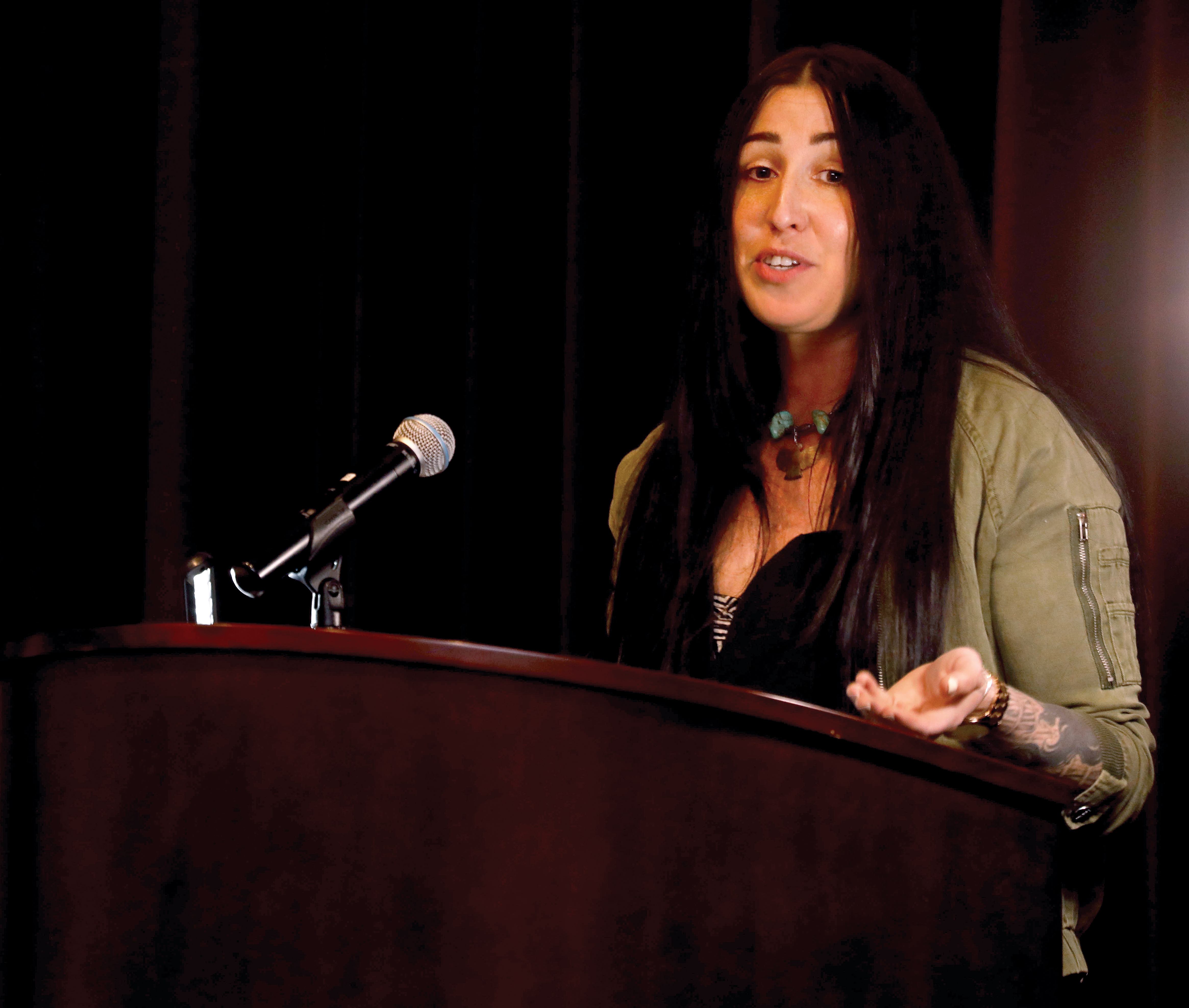 By Danielle Harrison
Smoke Signals editor
The Tribe's Education Department honored 99 Tribal members who graduated from eighth grade through earning doctorate degrees during an honor and recognition event held Thursday, July 6, at Spirit Mountain Casino.
Education Department Director Angela Fasana and Tribal Council Secretary Michael Langley welcomed approximately 200 attendees to the event, and Tribal Council member Brenda Tuomi gave the invocation.
The Agency Creek Drummers, led by Tribal members Bobby Mercier and Brian Krehbiel, and joined by Tribal Council member Jon A. George, performed a drum song.
The other Tribal Council member in attendance was Vice Chair Chris Mercier.
Following a dinner, Willamina High School graduate Kaleigha Simi and University of Oregon School of Law graduate Kaylee Hudson gave the keynote speeches before graduates were feted.
"Thank you for all of your endless support and thanks to my mom and everyone who has supported me over the years," Simi said.
Hudson, 37, talked about her experience as both a Native woman and a non-traditional student in law school.
"After recovering and reconnecting with my Native identity, I found activism and that I had something to say. … Law school changes you. It changes how you argue, how you speak and how you approach everything. During law school, I found people to be my giants: My mom, my mentors, Native groups, my sweet children and the Tribe's Higher Education Department."
Those honored included:
Eighth grade promotions: Shyanne Adams, Rylee Bishop, Seth Blair, Justice Brewer, Forever Butler, Kaliyah Conklin, Aven Cox, Nya Galloway, Ace Grout, Cheyanne Haller, Wyatt Hubbell, Aleena Leno, Brodee Leno, Memory Leno, Nacoma Liebelt, Kyra Lockwood, Gavin Nunley, Jayden Peters, Reanna Powley, Jack Provost Jr., Tatiana Rodriguez-Provost, Tidus Sabin, Ekias Sabin, Ivan Santos, Spencer Shaw, Rylie Stamps, Dominik Williams and Kayden Zimmer.
High school graduates: Haley Ayala, Gage Bishop, Richard Brisbois, Kasidee Brown, Kai Connelly, Karizma Cooper, Matthias Dubisar, Trinity Eastman, Jaden Haller, Darryen Haskins, Bryanah Lopez, Jonathan McCormick, Hattie Mercier, Austin Nunley, Jordyn Parsinen, Hayden Peters, Ruby Rentz, Colin Robertson, Sage Runningbird, Kaleigha Simi, Shasta Simmons, Donovan Smith, Shawnessy Sohappy, Olivia Sparrow, Denali Williams and Nicholas Youso.
GED/high school completion: Katlyn Beebe, Alex Cannon, Kady Smith, Kylie Smith, Brice Miller, Alisa Mull, Brandy Miller and Jamie Russie.
Certificate: Genevieve Henny and Mabel Brisbois.
Associate Degree: Crystal Bigelow, Andie Capellino, Kaelyn Gleason, Stacie Haney, Kenneth Kittleson, Dominique Olson, Caylee Parr and Angela Shultz.
Bachelor's Degree: George Ankeney, Kathleen Aragon, Kaylor Auger, Trace Crago, Andrew Flores, Tiny Gibbons, Brittany Gorman, Taylor Holm, Savannah Ingram, Julia Quintero, Hannah Sabey, Andy Sickles, Kaelynn Simmons and Zailey Wacker.
Master's Degree: Gabrielle Colton, Caelan Cooney, Tabatha Frazier, Kory Ganuelas, Brandon Grout, Cassie Hughes, Jesse Lippold Peone III, Katrina Morriss, Melissa Pascal, and Valerie Ramirez.
Doctorate Degree: April Bos, Amanda Dorman and Kaylee Hudson.