Tribal Government & News
Community Fund approaching $94 million mark in giving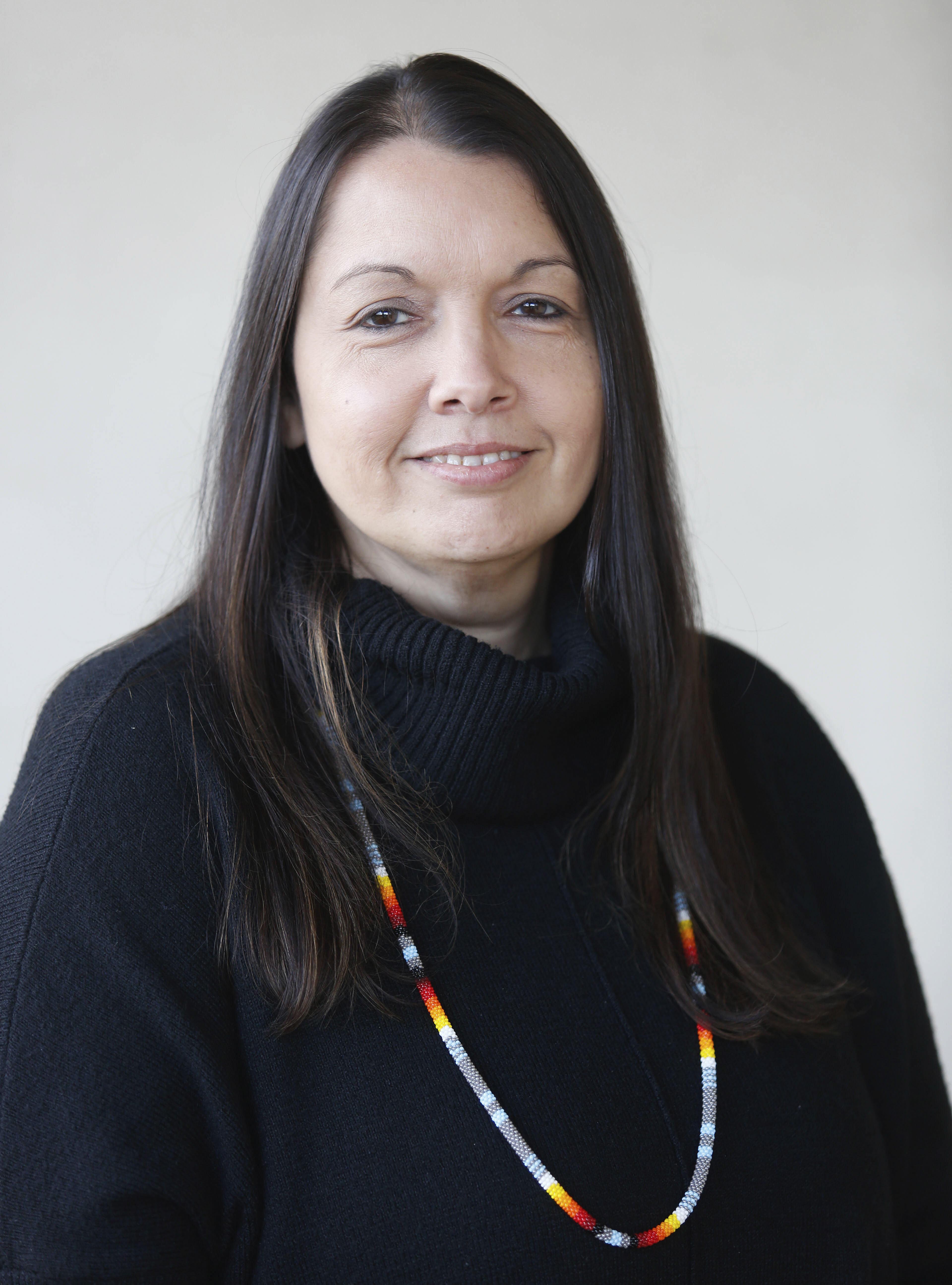 By Danielle Harrison
Smoke Signals assistant editor/staff writer
Spirit Mountain Community Fund awarded more than $964,000 in grants on Wednesday, March 8, during an 85-minute virtual check presentation event, bringing the Grand Ronde Tribe's philanthropic giving since 1997 to more than $93.8 million.
The Community Fund receives 6 percent of proceeds from Spirit Mountain Casino and awards that money to nonprofits in 11 northwest Oregon counties to fund efforts in the areas of arts and culture, environmental preservation, education, health, historic preservation and public safety, and to the nine federally recognized Tribes in Oregon under a Tribal Grants program.
The Community Fund was created as part of the Tribe's gaming compact with the state of Oregon. It is supervised by an eight-member Board of Trustees that includes Tribal Council members Denise Harvey, Brenda Tuomi and Michael Cherry, who is also a former Community Fund director.
Harvey welcomed attendees to the virtual event.
"I'm so grateful for all of the work you do," she said. "Oregon and our community wouldn't be the same without it. … This is our opportunity to give appreciation back. This is one of my favorite duties as a Tribal Council member and I love meeting all of you. I very much appreciate you all."
The event was the ninth virtual check presentation held by the Community Fund since the beginning of the COVID-19 pandemic in March 2020. It opened with a prayer and flute song from Tribal Lands Manager Jan Michael Looking Wolf Reibach.
Community Fund Director Angie Sears said that check presentations are a way to give thanks and celebrate the organizations' achievements.
"We know you are super busy and have important work to do, but check presentations are a way to come together as a community to celebrate you," Sears said. "We've all seen the impacts of the pandemic and now inflation. We recognize our nonprofit organizations are continuing to step up and provide much needed services to vulnerable communities."
Sears also introduced Community Fund employees. They are Program Coordinator Angela Schlappie, Administrative Assistant Marissa Leno and Grants Coordinator Jesse Knight. 
The approximately 45 people who attended watched a video on the history of the Tribe, and then Schlappie and Knight announced the grant recipients.
Due to the virtual format, every organization representative was provided an opportunity to briefly speak about their programs.
During the check distribution portion, the Community Fund awarded seven small grants worth $47,380 and 24 large grants worth $917,366.
Small grant recipients were:
Alberta Abbey of Portland, $7,500, for free community events;
Bridging Voices of Portland, $6,000, for 2022-23 operations support;
DoveLewis Emergency Animal Hospital of Portland, $7,500, for its Read to the Dogs and courtroom victim support programs;
Emerging Unidos, $5,000, for a youth support program;
South Santiam Watershed Council of Sweet Home, $6,380, for its educational programming;
Portland Montessori School, $7,500, for its anti-bias/anti-racist leadership development;
And Womenfirst Transition Referral Center of Gresham, $7,500, for nutrition education for black women.
Large grant recipients were:
CASA of Clackamas County, $17,480, for increasing capacity to serve abused and neglected foster children;
Centro Latino Americana of Eugene, $50,000, for its Pilas Family Literacy program;
ChickTech of Portland, $34,960, for building equitable STEM education;
Clackamas Women's Services, $34,960, for co-locating youth advocates in school-based health centers;
Family Building Blocks of Salem, $50,000, for supporting children and families through Relief Nursery services;
Hope & Safety Alliance of Eugene, $76,912, for its Jamie's House expansion and improvement project;
Horses Adaptive Riding and Therapy of Salem, $87,400, for an adaptive riding facility;
Horses of Hope Oregon, $20,735, for its veterans outreach project;
Institute for Sustainability Education and Ecology of Eugene, $17,480, for its high school leadership network;
Columbia Riverkeeper of Hood River, $17,480, for environmental justice and Tribal nation solidarity on the Columbia River;
Life Strategies Counseling of McMinnville, $26,220, for its mental health services for the Latinx community without insurance;
Lines for Life of Salem, $43,700, for its Youthline Outreach for School Suicide Prevention effort;
Micro Enterprise Services of Oregon, $43,700, for its youth entrepreneurship program;
Neighbors for Kids of Depoe Bay, $49,000, for its Brighter Days Ahead program;
Old Mill Center for Children and Families of Corvallis, $43,700, for its mental health support for youth during post-pandemic recovery;
Our Children Oregon, $43,700, for its plan to address the literacy crisis in Oregon;
Parrott Creek Child & Family Services of Oregon City, $49,390, for its cultural ecology and trauma healing project;
Playworks Education Energized of Yamhill County, $13,110, for its Recess Reboot program;
Profile Theatre Project of Portland, $8,740, for its community engagement programs;
Qigong Sensory Training Institute of Portland, $43,700, for its training therapists and providing free services for families;
South Lane Family Nursery of Cottage Grove, $8,740, for its kitchen remodel;
Blosser Center for Dyslexia Resources of Portland, $43,700, for literacy support for students with dyslexia;
Trauma Healing Project Inc. of Eugene, $42,559, for its holistic health and well-being project;
And Tucker Mason School of Portland, $50,000, for its speech language therapy for children who are deaf and have difficulty hearing.
Three beaded necklaces were raffled off to Playworks Education Energized, Chick Tech and Trauma Healing Project Inc. An Ikanum saddle blanket designed by Travis Stewart went to the Institute for Sustainability Education and Ecology.
Cherry gave closing remarks after the grant awardees were announced.
 "Congratulations to you all," she said. "You guys are amazing. I'm so very proud of you. As a Spirit Mountain Community Fund trustee and Tribal Council member, it is an honor and privilege to celebrate your work." 
During the past 26 years, the Community Fund has awarded 3,198 grants totaling more than $93.8 million.