Culture
Walking On -- Kathleen Patricia Soderberg, Terry Arnold Houck and Douglas Vernon Mollenhour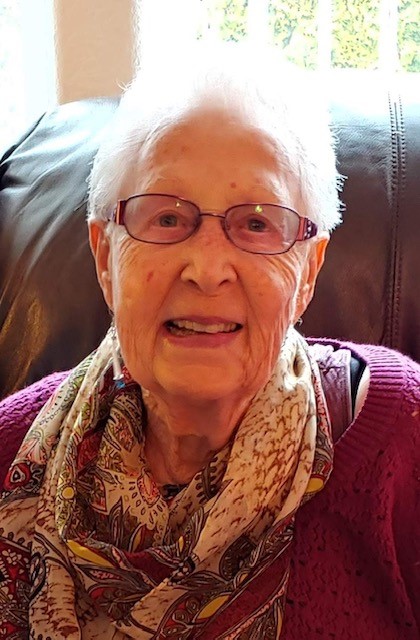 Kathleen Patricia Soderberg
Sept. 2, 1934 – March 7, 2023
Kathleen Patricia (Hauth) Soderberg passed away peacefully at her home in Grand Ronde, Ore., surrounded by family on Tuesday, March 7, 2023. She was 88 years old.
Kathy was born on Sept. 2, 1934, in Mount Angel, Ore., to Wendel and Catherine Hauth. She was the third youngest in a family of 11 children with four brothers and six sisters. Kathy came from a large Catholic family and was devoted to her faith for her entire life.
She graduated from high school in Mount Angel in 1953. She met William "Wink" Soderberg and they married on Oct. 20, 1956. They had three children: Steven, Gary and William "Bill" III.
Kathy was a devoted wife and stay-at-home mother. She later worked for Nike and the Oregon Board of Naturopathic Doctors before retiring in 1999. She also was heavily involved in and supportive of her husband's business ventures, which included Amway, Melaleuca and a six-year run on the Confederated Tribes of Grand Ronde Tribal Council. Wink passed away in 2018 after more than 61 years of marriage.
Kathy is survived by her sons, Steven (Ronee) Soderberg, Gary (Jean) Soderberg and Bill (Dave) Soderberg; nine grandchildren, Tyrell (Heather) Soderberg, Luke (Missy) Soderberg, Steven Soderberg, Katie (Jesse) Rios, Erin (Seth) Glossen, Mark Soderberg, Will Soderberg, Gabriella Soderberg-Heater and Zachary Soderberg-Heater; and nine great-grandchildren with one on the way.
She was preceded in death by her husband, Wink; parents, Wendel and Catherine; sisters, Marcella Deal, Georgianna Hansen, Rose Sills, Maryann Gore, Eleanor Whitworth and Marguerite Baune; brothers, Frederick Hauth, Francis "Scratch" Hauth, Donald "Butch" Hauth and James Hauth; and grandson, Christopher Soderberg.
Kathy loved spending time with her family, especially with her many grandchildren and great-grandchildren. She also was generous with giving to many charities, especially Catholic causes. While in Grand Ronde, Kathy was involved in the Food Bank and Clothes Closet among other volunteer opportunities.
A Rosary will be held at 10:30 a.m. followed by the service at 11 a.m. Wednesday, March 15, at St. Michael's Catholic Church in Grand Ronde. Burial and reception will follow. A viewing will be held at Dallas Mortuary from noon to 3 p.m. Tuesday, March 14.
Dallas Mortuary and Bollman's Funeral Home will be handling the services. In lieu of flowers, please donate to St. Jude Children's Research Hospital.
Terry Arnold Houck
Jan. 9, 1956 – Feb. 24, 2023
Tribal Elder Terry Arnold Houck, 67, of Sheridan, Ore., walked on Friday, Feb. 24, 2023, in his home.
He was born Jan. 9, 1956, to Arnold and Bonnie Houck.
He worked as a truck driver for Maben Trucking. He had a great love for 1965 Chevy pickup trucks. He lived life to the fullest as a cancer survivor until his cancer returned, causing his death.
Terry enjoyed the simple pleasures of visiting with family and friends.
He is survived by his wife, Betty, and his children, grandchildren and great-grandchildren.
A celebration of life will be held at 11 a.m. Thursday, March 16, at the Elders Activity Center, 48940 Blacktail Drive, Grand Ronde.
Other passings
Douglas Vernon Mollenhour
Dec. 3, 1958 – March 6, 2023
Tribal Elder Douglas Vernon Mollenhour passed on Monday, March 6, 2023, at the age of 64.
Macy & Son Funeral Home of McMinnville is assisting the family.
Funeral service details were not available at press time.