Tribal Government & News
Tribe begins third round of Tumwata Village demolition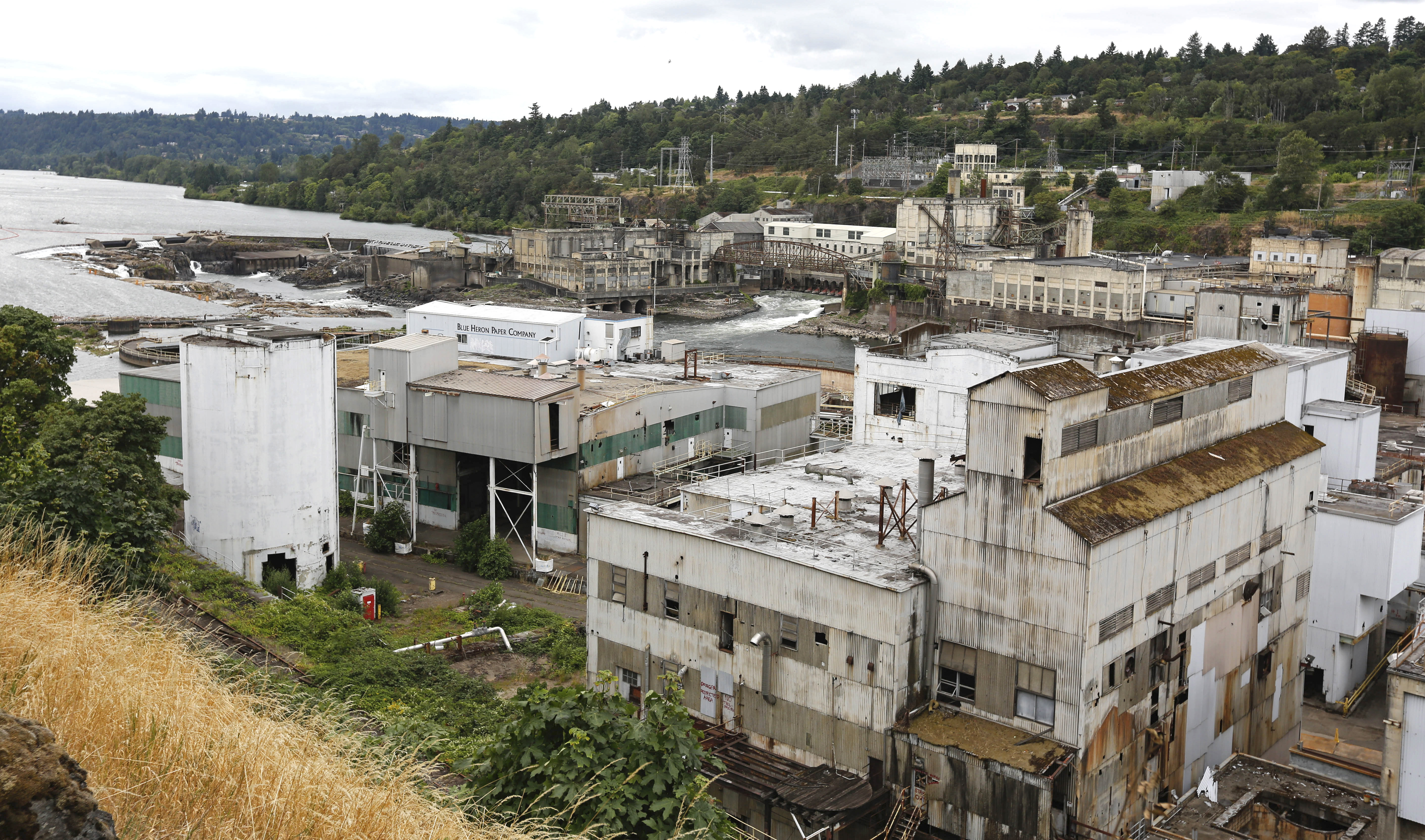 By Dean Rhodes
Smoke Signals editor
OREGON CITY – The Confederated Tribes of Grand Ronde is starting the third, but not final, round of demolition at the former Blue Heron Paper Mill site it purchased in August 2019.
The third round will demolish structures on the northwestern section of the 23-acre property close to downtown Oregon City. Among the buildings scheduled to be demolished are two that housed paper machines, Mill D and one known as the Butler Building.
The work was scheduled to start in late February and take four to five months to complete.
"We could not be more grateful or excited about this next phase of work kicking off to bring us that much closer to realizing our vision for Willamette Falls," Tribal Council Chairwoman Cheryle A. Kennedy said in a press release. "We've already come so far. To see the progress and the work continue just makes us feel so hopeful for our site at the Falls."
The second round of demolition that started in April 2022 took down the site's water filtration plant, millwright shop, auto shop and carpentry shop.
Since purchasing the property for $15.25 million in August 2019, the Tribe has released its vision statement for the site in March 2021, started environmental remediation, launched the first phase of demolition in September 2021 and secured federal support by obtaining an $800,000 Environmental Protection Agency grant in May 2021 and $2 million in federal funding included in the appropriations bill signed into law in March 2022.
Tribal Council approved an almost $850,000 contract with Elder Demolition of Portland in May 2021 to demolish the more than 50 abandoned and dilapidated buildings on the site.
The third round will not be the last. The Tribe anticipates that additional demolition will be necessary to achieve its vision, which includes healing, connection and public access to Willamette Falls.
The Tribe also has scheduled an executive session briefing for the membership called Tumwata Village Vision 2.0 for 5:30 p.m. Monday, March 6, that will be held on Zoom. Tribal members will have to register in advance to view the briefing.