Health & Education
Ukraine pain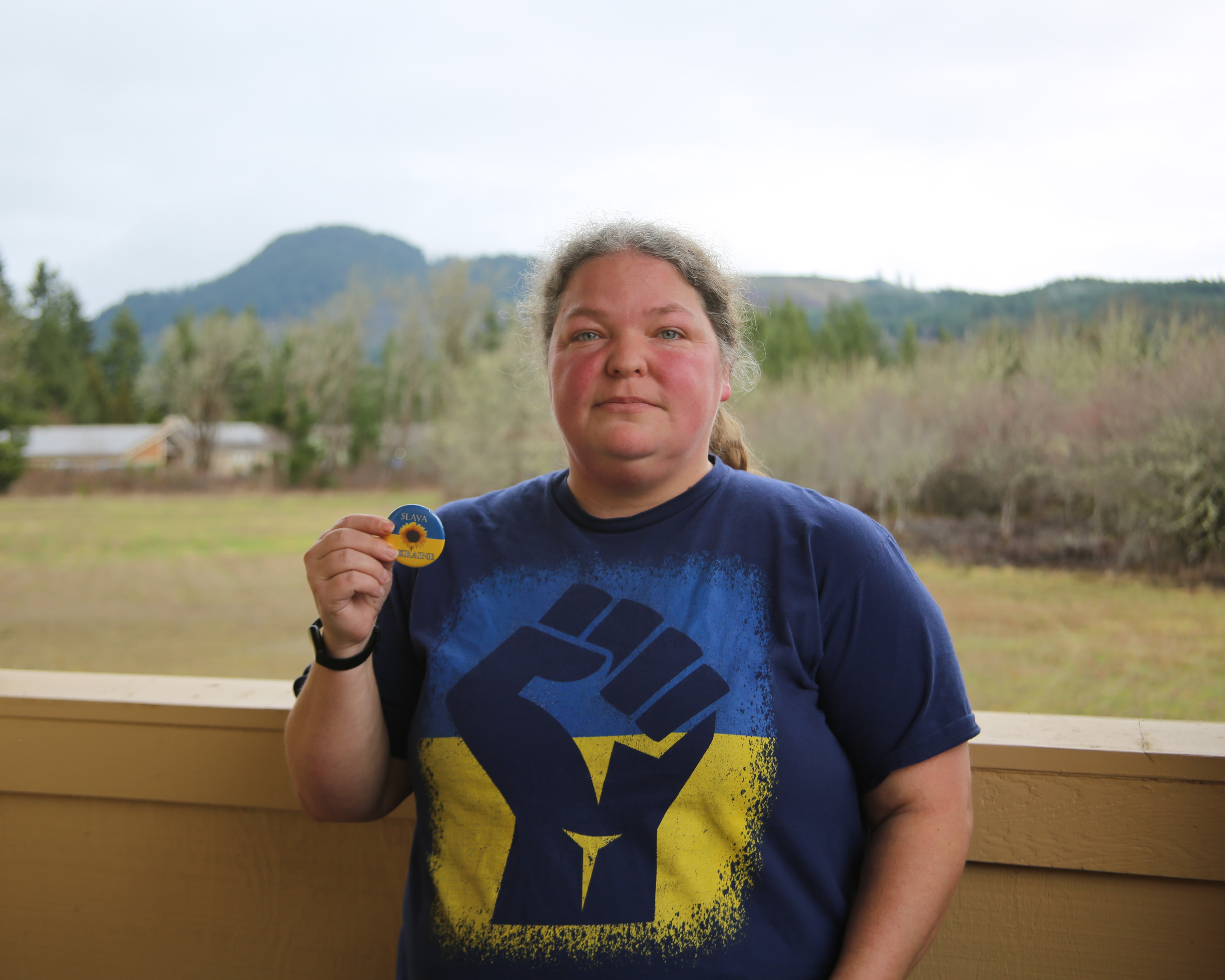 By Danielle Harrison
Smoke Signals assistant editor/staff writer
Tribal employee Anne Falla developed deep ties to Ukraine while spending three years working in a social services program and in youth development at a school in the eastern European country.
In Grand Ronde, she works as the Tribe's victim assistance advocate in the Warriors of Hope program.
Falla served with the Peace Corps in a Ukrainian area known as Kherson Oblast from March 2010 to March 2013. During her time in the country, she made friends with several teachers, social service employees and locals, whom she has been trying to stay in touch with since Russia invaded Ukraine in February 2022.
Falla has done a series of fundraisers to help the local residents and the Second School, where she taught youth development and enrichment classes.
"On Jan. 4, I received a desperate request from the Second School," she wrote on a GoFundMe page seeking donations. "The liberation of parts of Kherson Oblast has given many locals the ability to go home. Many are picking up the pieces of their destroyed properties and are trying to get back to life. Unfortunately, in many villages around our county seat, the school facilities took the brunt of the damage. Our facility is one of the first to try and offer classes, but they are having issues with maintaining proper heat within the school."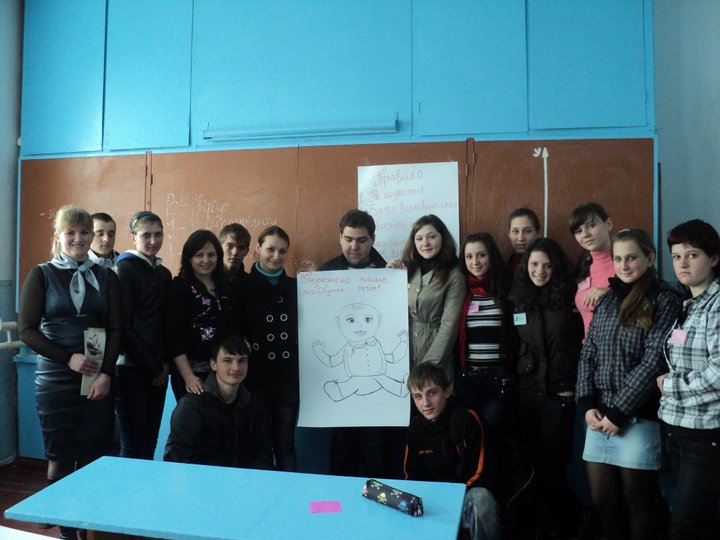 Contributed photo
Falla's Ukrainian friends asked if she could help them raise funds for a generator that they could purchase from a local vendor in order to continue heating the school when the intermittent power surges happen during the cold winter months. Falla estimates the project will cost approximately $1,200.
She said that the Russian occupation of the town happened very fast and lasted until the fall.
"It was very bad," she said. "They cut off electric, gas and blew out bridges so a lot of medicines couldn't be brought in to restock stores. They interrogated and tortured people. It was really bad. All of the sudden, you had 200 tanks and vehicles and they set up shop in the First School. They even burnt down the forest. Most people I knew were able to get out. Those who stayed were just terrorized. There was a lot of torture that happened. … My host papa was a fisherman and they threw a grenade in his boat just to mess with him."
Russian troops also used the social service centers and First School to store weapons and ammunition. Classes were not held for months. The Second School was spared much of this due to its remote location.
"There have been war crime investigations in the First School," Falla said. "There are a lot of missing people and families couldn't bury their dead so they had to use their front yards and look at that for months. Most didn't feel safe leaving their homes."
Since the area was liberated in the fall, daily life is still far from normal but some routines have returned, such as the re-opening of the post office, some social service benefits and the return of in-person school. Many teachers from the Second School are still instructing remotely, as they left the country at the start of the war and haven't yet returned due to ongoing safety concerns.
"We were a farming region so people were able to grow their own food before the war," Falla said. "They usually farm all summer, but I'm not sure what they were able to do because before the Russians left they destroyed all of the infrastructure."
For these reasons, Falla said the school having a generator is even more crucial.
"The school needs reliable electric service to make meals for the kids," she said. "That to me is crucially important to get nutrients for them."
Falla has spearheaded a few different fundraisers for Ukraine since the war began and said Tribal employees have been generous.
"I've been really impressed with the response here," she said. "Lots of people here can relate because it's a culture fighting for their sovereignty. They aren't going to give it up. That is what they want, freedom. They've been displaced and are missing out on school, traditions with family and all of these milestones. This war has been very destructive to Ukrainian families and their culture."
On Friday, Jan. 20, Falla visited different Tribal government offices to promote a 50/50 raffle. She raised nearly $400.
"I'm always so thankful for this community and the hearts of those we work with," she said in an e-mail. "Thank you to everyone for your support."
For more information or to donate, visit https://gofund.me/150a9eb2.