Tribal Government & News
Tribal Council accepts grant to expand artist fellowship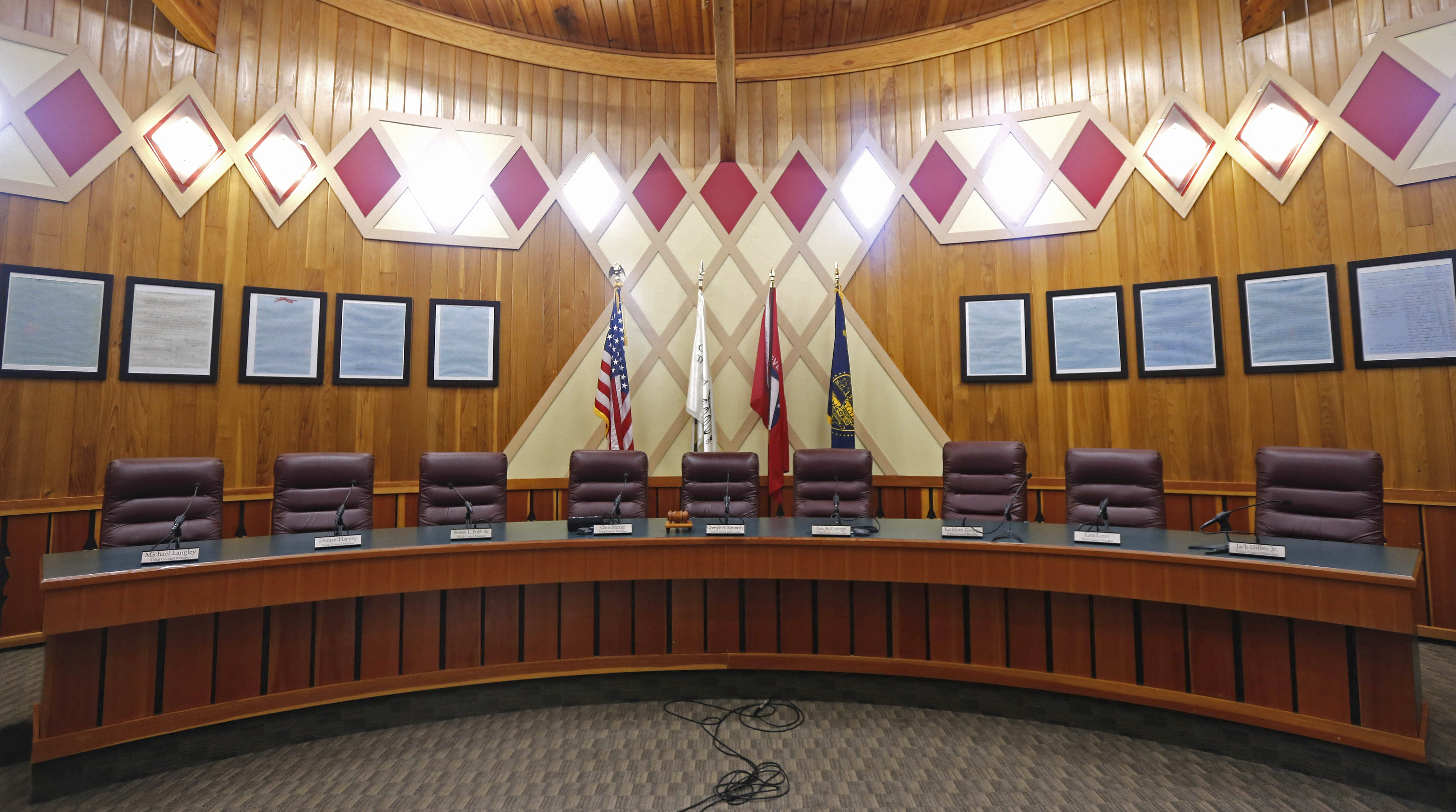 By Danielle Harrison
Smoke Signals assistant editor/staff writer
In its first meeting of 2023, Tribal Council adopted a resolution on Wednesday, Jan. 11, to approve an $113,972 grant from Meyer Memorial Trust for the new Indigenous Place Keeping Artist Fellowship.
Grand Ronde Cultural Resources Department Manager David Harrelson said during the Tuesday, Jan. 3, Legislative Action Committee hearing that the grant money would increase fellowships from two to four during the upcoming year and also pay for other expenses associated with the program.
The fellowship was created in 2022 and provides up to $20,000 to each selected artist. It was created to develop Indigenous artist capacity within the Tribe's homelands and to help the fellows become more competitive for local, regional and nationwide funding opportunities.
Chinook Nation member Greg Robinson and Grand Ronde Tribal member Anthony Hudson served as fellows in 2022. The fellowships are open to individuals who can demonstrate a verifiable Indigenous connection to ancestral peoples of western Oregon from the lower Columbia River in the north to the Klamath River in the south.
Fellows are selected based on available funding and the fellowship is administered by the Tribe's Cultural Resources Department.
In other action, Tribal Council:
Approved submitting an application for the federal Older Americans Act-Title VI 2023-26 grant, which would provide the Tribe with funds for Elder caregiver stipends, dietary management, disease prevention programs, nutrition education and transportation;
Approved submitting an application for the HRSA Rural Communities Opioid Response Program Grant for $300,000. The grant would be used to purchase the anti-overdose drug Narcan and fentanyl test strips, and expand opioid use disorder treatment capacity;
Approved the appointment of Molly Leno to the Veterans Special Event Board for a term ending on March 31, 2024, and Raymond Petite for a term ending on March 31, 2025;
Approved submitting an application for a $4,661,351 Indian Housing Block Grant Competitive Grant for the design and construction of 20 low-income housing units consisting of five fourplexes;
Approved a design-build contract not to exceed $531,231 for Triplett Wellman Inc. of Woodburn to provide design and pre-construction services for a child care center;
And approved Tribal membership for one infant based on the minor meeting the Tribal enrollment requirements.
Also included in the Jan. 11 Tribal Council packet was a proposed settlement for the North Santiam River oil spill, which occurred in December 2017. The settlement offer from Central Petro Inc. would allocate $500,000 to the Grand Ronde and Siletz Tribes for implementation of natural resource restoration projects. Tribal Council approved the settlement.
To watch the entire meeting, visit the Tribal government's website at www.grandronde.org and click on the Government tab and then Videos.