Culture
Walking On -- Steven Leslie Spohn and Michael Glenn Molyneux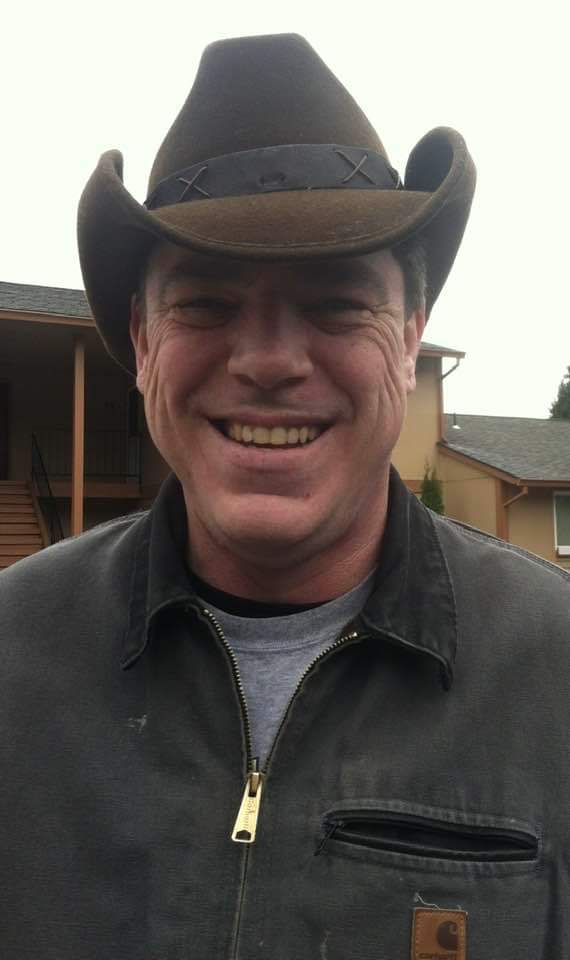 Steven Leslie Spohn
Aug. 25, 1955 – Dec. 3, 2022
Tribal Elder Steven Leslie Spohn, 67, passed away peacefully in the comfort of his home on Saturday, Dec. 3, 2022.
Steve was born in Flint, Mich., on Aug. 25, 1955, son of James and Clara Spohn. He married Deborah "Debbi" Mills on May 24, 1975.
Steve was a caring, loving husband, dad, pops and papa. He earned his living as a mechanic for Midas Muffler. He was known for being able to bend pipe better than anyone else. He was also a fantastic do-it-yourself repairman who took such pride in his work. He showed that there was nothing he could not build or fix, and always enjoyed a new challenge.
Steven enjoyed spending time with his family. He loved to hunt and fish. Deer hunting and salmon fishing were his absolute favorites. He loved spending time outdoors and raised many types of farm animals.
Steve was a Tribal member and Elder of the Confederated Tribes of Grand Ronde in Oregon. He will be missed greatly, and leaves behind his loving wife, Debbi, of 47 years; devoted sons, Raymond (Christina) Pierce, Daniel (Dawn) Spohn and Steven (Angie) Spohn II; grandchildren, Zach (Dakoda) Pierce, Kuma, Steven III, Danny, Gracie, Abel, Mattie and Valex; great-grandchildren, Remi, Wrenley and Rye; brothers, Mike (Ruth), John (Rebecca) and Shawn (Shannon); and sister, Deb (John) Waters.
He was preceded in death by his sister, Sue, and his parents, Jim and Clara.
Steve was greatly loved and will be immensely missed by many. A celebration of life will take place in the spring of 2023 by family.
A favorite scripture of Steve's was Matthew 28:20: "Teaching them to observe all that I have commanded you. And behold, I am with you always, to the end of the age."
An online guest registry is available at www.bureshfuneralhomes.com to share condolences and memories of Steve.
Michael "Tex" Glenn Molyneux
May 3, 1969 – Nov. 30, 2022
Michael Glenn Molyneux, father of a Grand Ronde Tribal member and former Tribal spouse, passed on Wednesday, Nov. 30, 2022, in the comfort of his home.
He was born May 3, 1969, in Marion, Iowa, to Linda Tharp and Wayne Molyneux. Michael grew up with his stepmother, Emma, and father, Wayne Molyneux. They moved Michael from Iowa to Texas before he ended up in Oregon, where he obtained his GED.
He started going by the nickname "Tex" and joined the job corps. Michael, or as many loved to call him Tex, was the kind of person to start up a conversation with just about anyone and would have a way of connecting with them that made them feel special or one of a kind.
He was a collector of vintage records, comics, skulls and a variety of collector's items. He loved to spend time with his daughter, Jorden, or one of his many friends. He loved to window shop on a rainy day or listen to music. Tex was quite the comedian.
He was married to Grand Ronde Tribal member Marlo George, who walked on in December 2005.
Michael is survived by his daughter, Grand Ronde Tribal member Jorden Leanne George; father, Wayne; mother, Emma; and siblings, Dwayne, James, Taffy and Robbie Molyneux of Marion, Iowa. He was preceded in death by his birth mother, Linda Tharp.
Funeral services will be held at the Lighthouse community building at 24702 Grand Ronde Road at 11 a.m. Saturday, Jan. 21, 2023. A meal will be provided after the services.
Dallas Mortuary Tribute Center is assisting the family.