Tribal Government & News
Tribe renames Willamette Falls site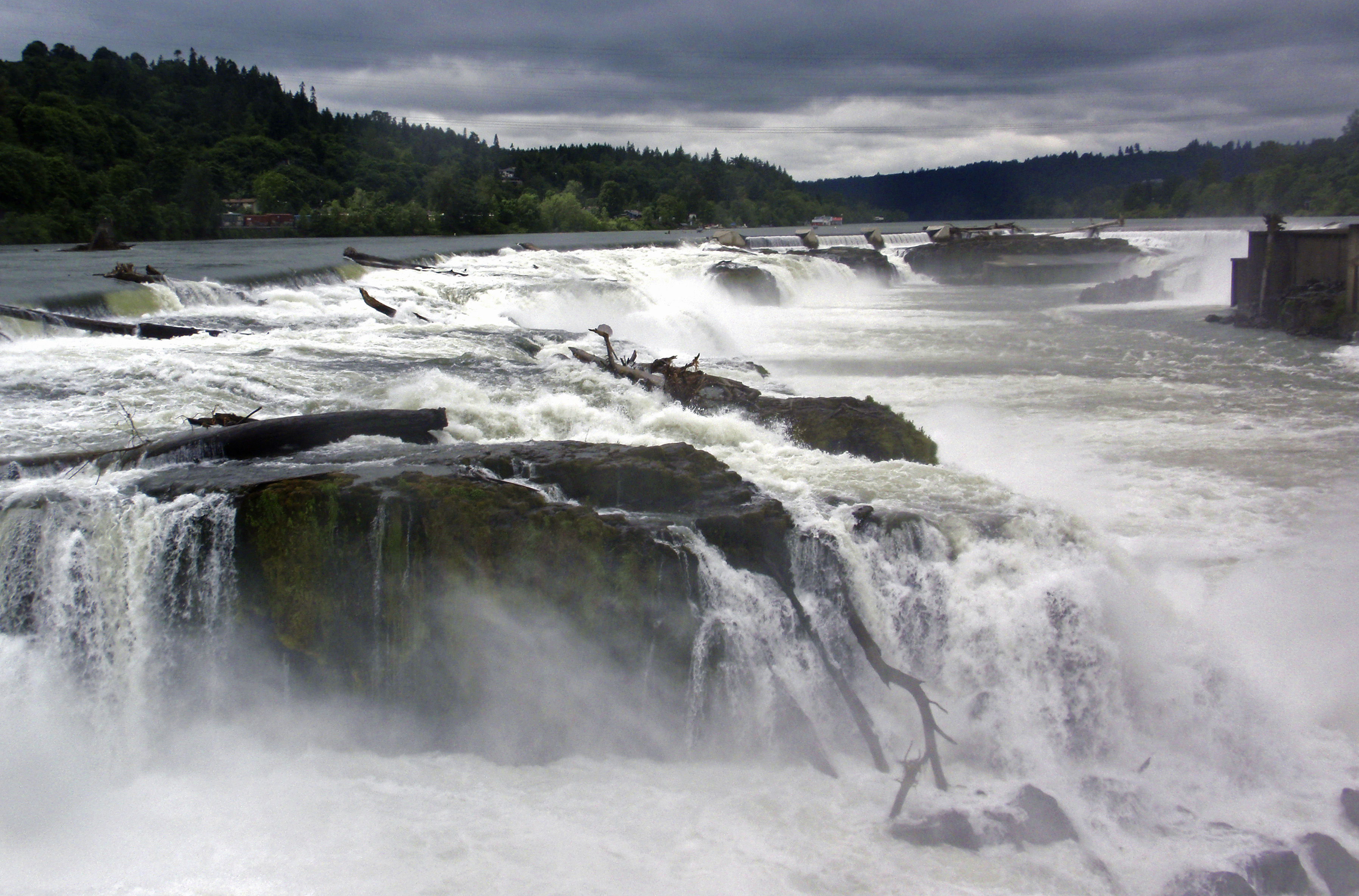 By Dean Rhodes
Smoke Signals editor
OREGON CITY – Blue Heron is out; Tumwata Village is in.
The Confederated Tribes of Grand Ronde announced on Wednesday, Sept. 7, that it has chosen a new name for the 23-acre site near Willamette Falls that was once home to the former Blue Heron Paper Mill.
Tumwata Village includes the Native name for the falls and reflects the Tribe's longstanding connection to the area.
"As a name, Tumwata Village represents the Grand Ronde Tribe's connection to the falls as well as the sacred lands and practices of our ancestors," said Grand Ronde Tribal Council Chairwoman Cheryle A. Kennedy in a press release announcing the name change. "As a place, Tumwata Village will be a welcoming one that provides public access to the falls, a chance to learn about our heritage and culture, and an opportunity for new prosperity throughout the region."
The Tribe purchased the site in August 2019 for $15.25 million. It marked the first time that the Tribe owned landed at Willamette Falls in more than 150 years.
Along with the new name, the Tribe launched a new website, www.tumwatavillage.org, so that people can learn more about its vision for the site, development plans, ongoing progress and how to support restoration efforts.
"Tumwata Village is a meaningful name for a meaningful site," Kennedy said. "It connects the Grand Ronde Tribe of today with our ancestors, it dignifies a landscape that is sacred to us, and it offers hope for a prosperous future here at the falls and beyond."
The site was once home to the village of the Clowewalla – the Willamette band of Tumwaters – and the Kosh-huk-shix village of Clackamas people. Even after the Willamette Valley Treaty of 1855 forcibly removed Tribal ancestors from the falls area to the Grand Ronde Reservation, Tribal connections to the area remained with people leaving the Reservation to harvest fish and lamprey.
Since 2019, the Tribe has announced a vision for the property, acquired federal grants to help clean up the site and started demolishing the more than 50 dilapidated buildings that were on the site.