Culture
Watchlist: 'Missing in America: Inside Montana's Native American Community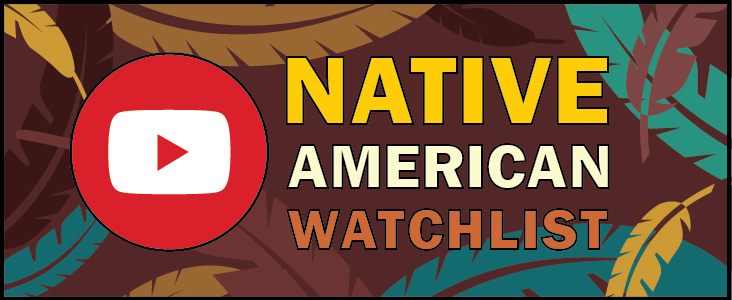 By Kamiah Koch
Social media/digital journalist
An NBC News series called "Missing in America" was published on TODAY's YouTube channel, sharing one Native American woman's efforts to raise awareness for murdered and missing Indigenous people. 
Chippewa Cree Tribal member Jen Buckley says she felt Indigenous people who have gone missing are not looked for the same way as other missing people.
"I think collectively it just doesn't seem like our Indigenous lives are as important as some others," Buckley says in the video.   
Buckley wanted to raise awareness for an epidemic that had gone unnoticed for too long. She began taking photos of Indigenous people with a red hand print across their mouths.
"The paint is symbolic," reporter Harry Smith narrates. "It speaks of violence, of silence and resilience. It's art intended to have an impact to awaken a state, and a continent, to a tragedy of missing and murdered Indigenous women."
Once Buckley had this collection of photos she wanted to share them in a way that would capture people's attention. She began plastering them on billboards across Montana.
The billboards not only raise awareness for the "MMIW" movement, they also help find missing women.
Missoula, Mont., police detective Guy Baker is interviewed and he compares media coverage of missing white women versus Native women.
"Just look at that white female that went missing (Gabby Petito) and how many Native Americans in that same time period and there was nothing," Baker says. "Those billboards are a great way to bring awareness to this important issue."
If you would like to watch this video for yourself and see Buckley's billboards, you can go to https://youtu.be/QSG8ayP-5ag or find the video linked in Smoke Signal's "Watchlist" playlist on our YouTube channel.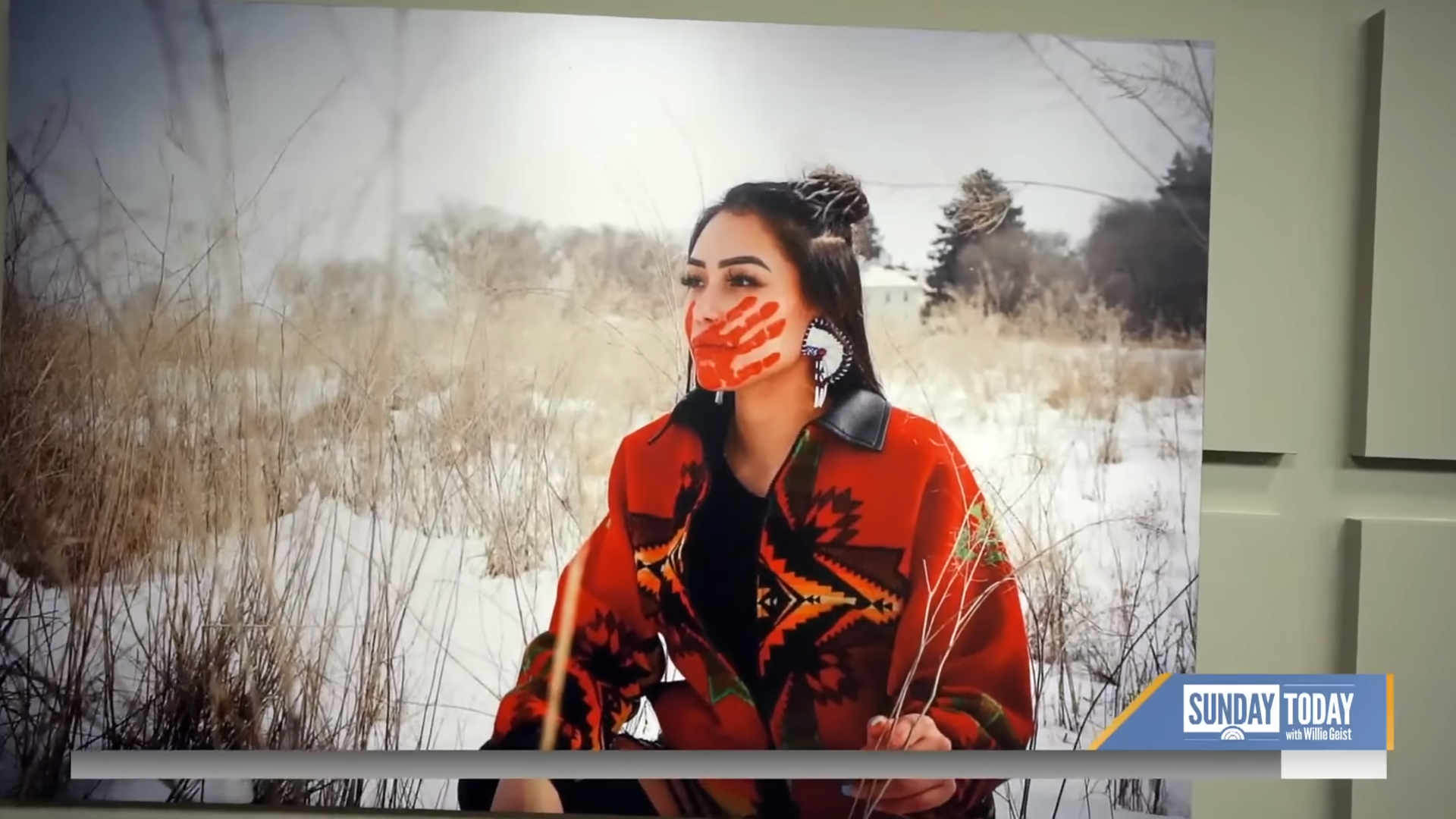 One of Chippewa Cree Tribal member Jen Buckley's photos of a Native woman with the red hand print over her mouth to symbolize violence, silence and resilience is shown in NBC's "Missing in America" series. Buckley's photo series works to raise awareness for the murdered and missing Indigenous people movement. (Smoke Signals screenshot)