Culture
Darling is sole Tribal member being honored on Memorial Day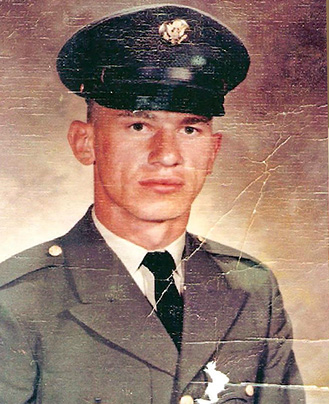 By Dean Rhodes
Smoke Signals editor
Grand Ronde Tribal member Larry Eugene Darling enlisted in the U.S. Army in 1969 at the age of 19.
Shortly after completing basic training, he was shipped off to the war in Vietnam like so many other young Americans of the era who either entered the military of their own volition or were drafted.
According to his 2017 obituary, he "fought proudly knowing he was fighting for American privileges, freedom and everyone's own beliefs."
Darling worked as a helicopter crew chief at a base in Pleiku, a city in central Vietnam in the highlands. The city had a hospital, commercial airfield and several air bases that were of strategic importance during the later stages of the war.
Crew chiefs are in charge of the entire crew and responsible for everything that happens to the helicopter, from assigning seats to where cargo should be loaded.
After 18 months in Vietnam, Darling returned to the United States with mental wounds. His helicopter crew was shot down and all its members died on a mission that Darling was not a part of.
According to his widow, Jo, he returned to a Veterans Affairs mental hospital in Virginia to deal with a lot of trauma and survivor's guilt. Compounding the trauma, she says, was the fact that he was stripped of all of his military clothing and insignia upon returning to the United States because the anti-war movement was growing and returning soldiers were sometimes accosted verbally and called names.
Upon his release from the hospital, Larry returned to his home in Wallace, Idaho, and married Jo Mullins, who was his sister's best friend. They were married for 47 years and Larry passed in February 2017 at the age of 67.
Larry worked as a contract miner in Idaho. He liked being by himself, Jo recalls, and his hobbies reflected his desire for solitude and being outdoors – hunting, fishing, camping and gold panning.
His love for aeronautics also survived the traumatic experiences of Vietnam, Jo says. He built 12-foot wing span aircraft and flew them as well.
Unlike some returning Vietnam veterans, Larry talked about his experiences with his daughters – Jeana, Janell and Crystal. "He would talk about Vietnam, telling them that he went so they would never have to do it," Jo says.
Jo says she, their three daughters, two sons-in-law and several grandchildren will be in attendance on Monday, May 30, when Larry's name joins the other 2,377 veterans honored on the West Valley Veterans Memorial.
"He enjoyed life after he got out of the service," Jo says, adding that Larry's Native heritage flows from his maternal grandparents, Edward and Edith Leno.
"Larry was given the gift of life, and now he has given it back," his Walking On notice begins. "This is hard, but he was a lucky man, who led a lucky existence, and we are grateful we got to spend several years with this amazing man."
The annual Memorial Day ceremony at the West Valley Veterans Memorial will be held at 1 p.m. Monday, May 30.