Gaming
Spirit Mountain Casino to end smoking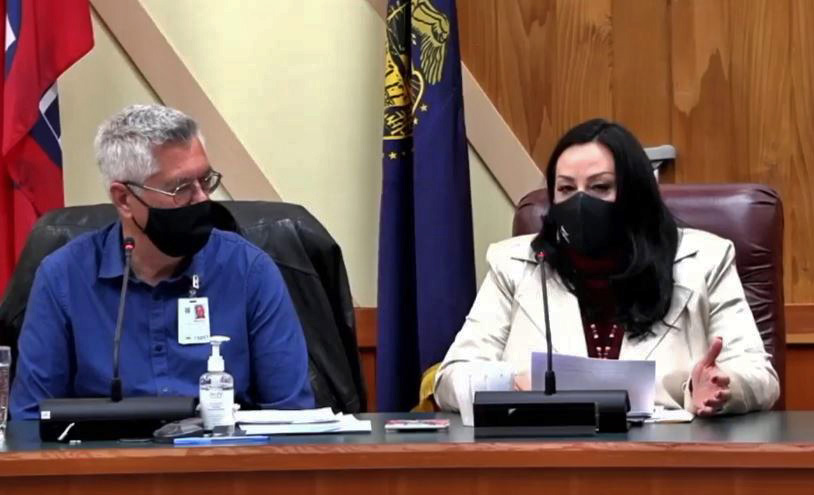 By Danielle Harrison
Smoke Signals staff writer
When Spirit Mountain Casino lifts its mask mandate in mid-March, there will be another notable change along with it: Smoking will no longer be allowed in the casino except in designated areas.
"Our plan is to stay nonsmoking so the need for separate table games in a nonsmoking area has been reduced," Spirit Mountain Casino General Manager Bruce Thomas said. "We will redesign the area and make it into a $5 (table) to go after five dollar business that is very popular."  
Additionally, the Stadium Bar, which currently has one serving window is being expanded to three windows, tripling its food and beverage service area. A licensing agreement is underway with 10 Barrel Brewing Co., headquartered in Bend, to feature the company's beer and some menu items to create more of a brew pub-style environment.
"It's a good brand affiliation to go with ours and create a better feel for that space," Thomas said. "It should be available by end of March or early April."
Other new food options at the casino will include an Asian food outlet, which should be ready by late spring, and renovating the deli area to house a "fresh Mex"-style restaurant. Rounding that out is a new Italian option, Amore, a sports bar and potentially a weekends-only pizza restaurant.
"Amore is doing very well and we have excellent chefs," Thomas said. "Right now we're negotiating with another popular food outlet and that would be our final option. We also may convert the Summit View Lounge space to table games or lounge area for high-stakes players."
Kathleen George, who serves as a Tribal Council representative on the Spirit Mountain Gaming Inc. Board of Directors, said a customer service survey indicated that high-value players wanted more variety in the casino's food options.
"One of their few complaints was lack of diversity in our options here," she said.
George also noted that Spirit Mountain would continue to partner with the Oregon Health Authority to offer free COVID-19 testing in its parking lot with no appointment needed. This is subject to change. Check govstatus.egov.com for updates.
Approximately 155 people logged on to attend the Tribe's 23rd Facebook Live event held since mid-March 2020. It also featured Tribal Council Vice Chair Chris Mercier and Secretary Michael Langley.
Spirit Mountain Casino Assistant General Manager Camille Mercier said that employment recruiting is on an upswing and COVID-19 cases are trending downward. 
 "I'm happy to say we are down to one positive COVID case with our employees," she said. "It's a great trend and we are expecting zero soon. The applicant pool has also grown. I thought we would see this trend last fall when the government programs ended, but it was delayed. Right now we're in a much better place with the applicant pool and hiring strong candidates for our positions."
The casino also is exploring offering a paid onsite dealer school, and recruiting blackjack dealers and others to learn a variety of table game options.
Lastly, Mercier touched on the free Elder meals and noted that original intent of the Monday night complimentary meals were for Elders to enjoy a meal in person with a guest.
"The pandemic changed our dining options and seating capacity at all venues," she said. "Options were expanded to include any open food outlet and included to-go orders. … We will be returning to our original regular Monday night in-person meal and are working on guidelines now to make it available to people. … I understand there have been confrontations and disagreements. Our employees are there to follow guidelines and not engage in confrontations. Please don't argue with them, they are there to do a job. We are working to make everything clear for everybody."  
After the presentation was complete, there were seven questions from the virtual audience.     
The next Facebook Live event will be held in March and the topic is undecided. Chris Mercier asked attendees to check the Tribe's social media pages or website at www.grandronde.org for updates.
"This reaches a larger audience that may not be attending our General Council or Tribal Council meetings," he said. "We enjoy doing these."