Culture
Watchlist: 'Who should be allowed to adopt Native American children?'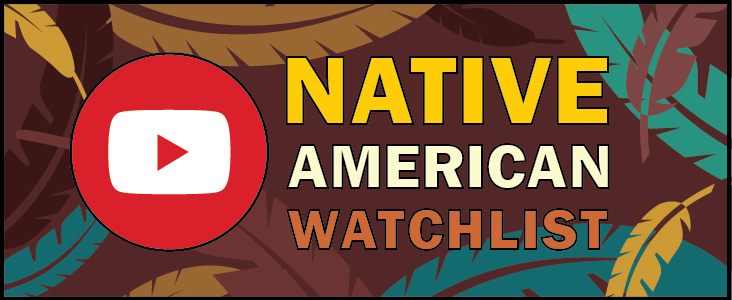 By Kamiah Koch
Social media/digital journalist
HuffPost published a 12-minute video to its YouTube channel on Nov 11, 2019, breaking down the history, justifications and criticisms of the Indian Child Welfare Act.
A few editions ago, we shared the This Land podcast, which does an extensive deep-dive into the Indian Child Welfare Act (ICWA) in its second season. If you don't have time to listen to the five hours of audio from that, this video offers a quicker briefing on ICWA.
The video starts by explaining the ICWA was established in 1978 by Congress after decades of Native American children being forcibly removed from their communities to be put in assimilation schools or adopted out of their family by the Indian Adoption Project from 1858 to 1967.
More than 40 years later, ICWA is being challenged by some who say it is now tearing non-Native families apart.
The video interviews Joey and Anita Gullard, a white couple who became the legal guardians of four Native American children in 2016, but spent years in court trying to adopt them.
"It's like the Tribe is trying to stack the cards against us," Anita Gullard says in the video. "Simply because we are not Native American."
The video addresses several perspectives of this complex issue. Susan Harness is a member of the Confederated Salish and Kootenai Tribes. She is interviewed in the video as someone who was removed from her birth family and placed with a white couple.
"I wanted to find the people who look like me," Harness says in the video. "I was tired of being the only brown person in the communities where I lived and not having anybody around that knew what that felt like or even cared what that felt like." 
 Mathew Fletcher, a law professor at Michigan State University and a member of the Grand Traverse Band of Ottawa and Chippewa Indians, discusses the assimilation tactics before ICWA. Fletcher's family also adopted two Native American boys through ICWA.
The video features Margaret Jacobs, a history professor at the University of Nebraska-Lincoln specializing in Native child removal. She addresses the American Indian Movement of 1968 where Native peoples' protests led to Congress passing ICWA.
Allie Maldonado is the chief judge and member of the Little Traverse Band of Ottawa Indians. Prior to ICWA, she says her family had been torn apart. As an adult, she was able to adopt a child from a nearby Tribe through ICWA and have a Native family of her own.
"What that has meant for my son is that not only is he growing up in his community," Maldonado says in the video, "but he has a connection in his community that will stay with him and be relevant to him his entire life."
The last person the video interviews is Mark Fiddler, a member of the Turtle Mountain Band of Chippewa Indians and an adoption attorney. He is one of the few Native people openly fighting to have ICWA overturned.
To watch the video and interviews for yourself, go to https://www.youtube.com/watch?v=hi7fOOCbI-8 or find it in the Smoke Signals Watchlist playlist on YouTube.