Culture
Watchlist: 'Searching for the Lost Graves of Indigenous Children in Canada'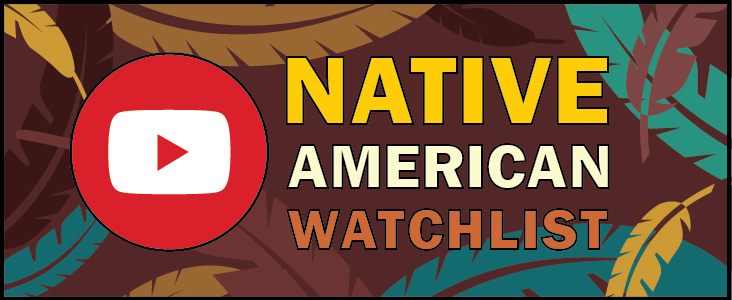 The New York Times published a video on its YouTube channel on Oct. 21 that follows a team of archeologists using ground-penetrating radar to analyze what hides beneath the surface at a former Native American residential school in Canada. 
This overdue reckoning has been an important topic over the last year with countries finally acknowledging the deadly history of assimilation practices forced upon Indigenous communities. 
The video states that Native Elders across the United States and Canada have been telling the stories of children who were sent to residential schools, died and were buried in unmarked graves on the school grounds, but these stories were often ignored by those outside the Native community.
Now, with Elder testimonies, one research team made up of professors and Indigenous graduate students from the University of Alberta are scanning areas to find the remains of the Muskowekwan First Nation's children.
Researchers look at records that account for deaths and abuses in the school to help locate where the lost children might be buried. These records are incomplete, but pieces tell a story of children dying from malnourishment, disease and suicide. 
Many of the voices in the video are from survivors of residential schools, including Harvey Desjarlais who was sent to the school in 1949 when he was 6 years old. He spent 17 years in the school and worked as the building's caretaker for 22 years. He showed The New York Times around the abandoned school, using his flashlight to point out rooms where traumas were inflicted. 
"I have a dream of Elders. You know, like calling," Desjarlais says in the video. "And I know what they are calling about. They are our children."
The video follows the research team and explains how the ground-penetrating radar works, as well as how researchers process the data. While examining the data, team members find clusters of shapes that are identified as child remains. 
The video does not turn away from these somber moments and shows the emotional weight this work has on the research team. 
"It's about as certain as we can get," Kisha Supernant, a University of Alberta archaeology professor, says. "And there are thousands of these across the country. Thousands. People deserve answers and they deserve justice."
Supernant also says the Indigenous communities she works with often prefer less destructive methods to examine the ground. Using radar is a good way to help find the remains while not disturbing the earth. 
To watch the video for yourself, go to https://www.youtube.com/watch?v=iXKZtAiOPQE or find it under the Smoke Signals Watchlist Playlist on our YouTube channel.