Culture
Walking On -- Leonard Leroy Langley Sr.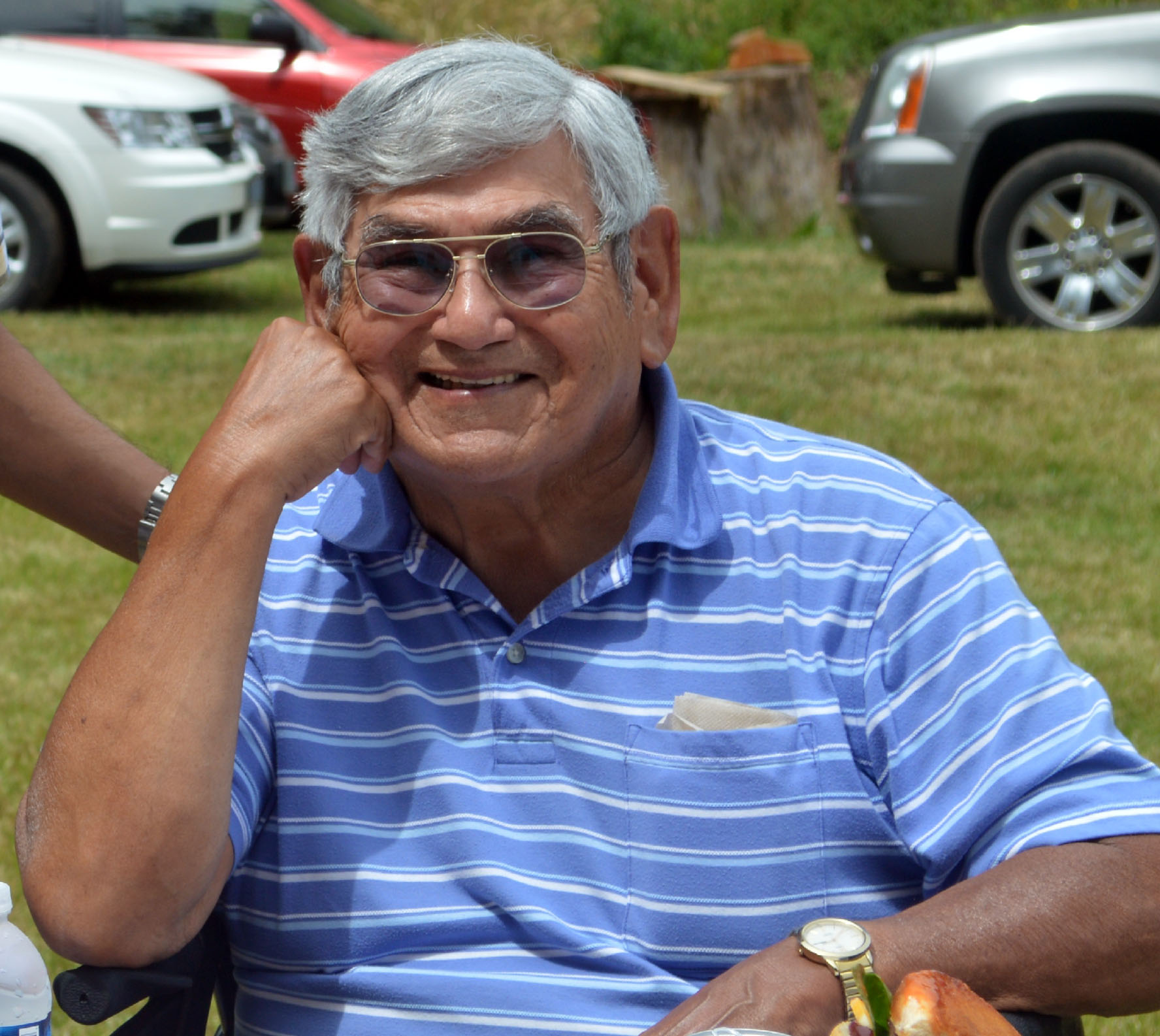 Leonard Leroy Langley Sr.
July 10, 1937 – Oct. 16, 2021
Tribal Elder Leonard Leroy Langley Sr. was born at Fort Duchesne, Utah, to Roy and Delia Langley. Roy had moved to Utah to work for the Civilian Conservation Corps.
After completion of work for the CCC, the family returned to Roy's birthplace of Grand Ronde, Ore., and then settled in the Tillamook area where Leonard attended Sacred Heart High School and met the love of his life, Rose Didier. An avid homebody, family man and outdoorsman, Len and Rose raised their family of five boys where he taught them the essentials of hunting, fishing, harvesting the area's bounty of seafood and plants, and how to enjoy the little things of life and family by just "going for a ride" in the woods or along the coast and spending time together. 
Leonard was a sports enthusiast and sports played an important role in his life whether that was coaching and playing men's slow pitch and fast pitch softball; coaching youth baseball; golfing with family and friends; listening to Mooks games on KTIL; traveling to watch his grandchildren participate in sports; or the many rousing rounds of cards, badminton, croquet, lawn darts or wiffle ball in the backyard where his laughter would ring out as he enjoyed a particular play or the pure enjoyment of family and friends being together.
He is survived by his loving wife of 64 years, Rose; brother, Jack (Linda); sons, Leonard Jr., John (Pamela), Michael (Jeannette) and Craig (Shelley); daughter-in-law, Kristine; grandchildren, Lacey, Ashley, Mathew, Ethan, Adam, Merritt and Jesse; and his great-grandchildren.
He was preceded in death by his son, Kelly; parents, Roy and Delia; father-in-law and mother-in-law, Al and Louise Didier; and sister, Beryle.
Leonard will be interred at Sacred Heart Cemetery. Per his request, there will not be any services.