Culture
Watchlist: 'Inupiaq food: A Barrow family describes how whale is prepared'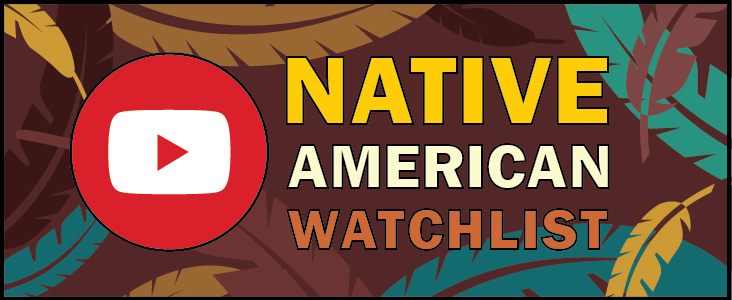 By Kamiah Koch
Social media/digital journalist
In the Sept. 15 edition of Smoke Signals, we shared a video on the traditional Native Alaskan whale hunting experience. In this edition, we are sharing a video on how Native Alaskans process the whale meat and this way of life.
The Alaska Dispatch News published a video in 2016 called "Inupiaq food: A Barrow family describes how whale is prepared." This video follows Lillian Nageak around her kitchen in Barrow, the northern-most town in Alaska.
She points to a paper plate holding "maktak," frozen cubes of black whale skin and pink blubber. The maktak is a staple for the people of Barrow and Nageak explains how they prepare maktak to last several months.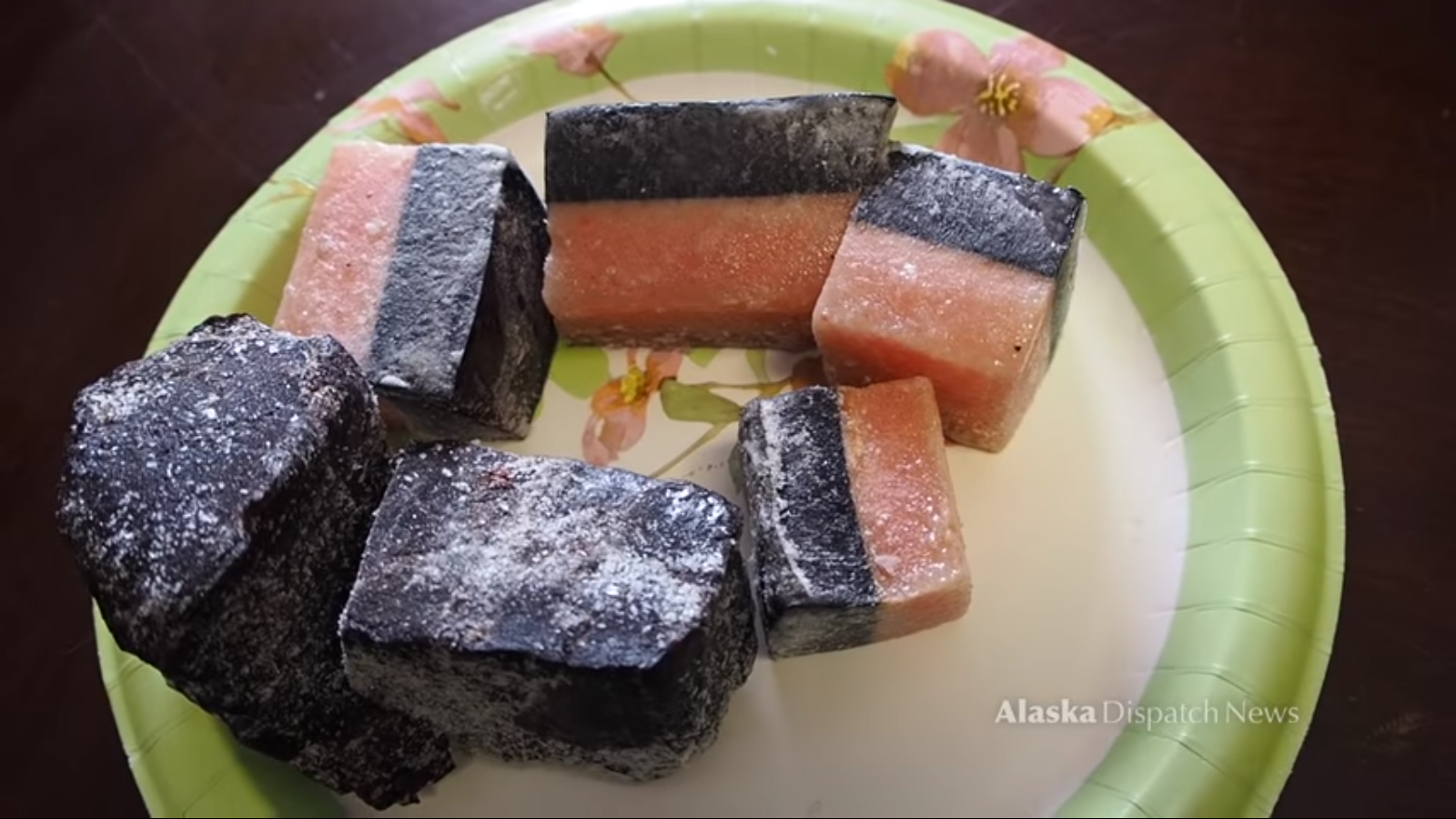 A paper plate holds "maktak," frozen cubes of black whale skin and pink blubber. The maktak is a food staple for the Alaskan Natives of Barrow and is prepared to last several months. (Smoke Signals screenshot)
Nageak's granddaughter, Michelle Kaleak, is next to her grandmother for most of the video. Kaleak shares that from a young age she was taught how to properly prepare the maktak so the process may be passed down through generations.
And passed through generations it was. Whale hunting is a group effort and Nageak's late husband was their family's whaling captain. When he passed, the tradition was kept alive with the help of their sons.
Nageak says that whale season is a "fun time for the whole family." It may take days for the family to catch a whale and boil and preserve the meat, but when the family harvests a whale, Nageak says the entire community celebrates and shares the catch.
To signal to the community that maktak is available, a flag is flown on top of the house so people know where they can go to share their traditional food.
To watch the video for yourself, go to https://www.youtube.com/watch?v=G0iOo1wuNQw or find it in the Smoke Signals YouTube "Watchlist" playlist.