Gaming
Casinos reacting differently to Delta variant surge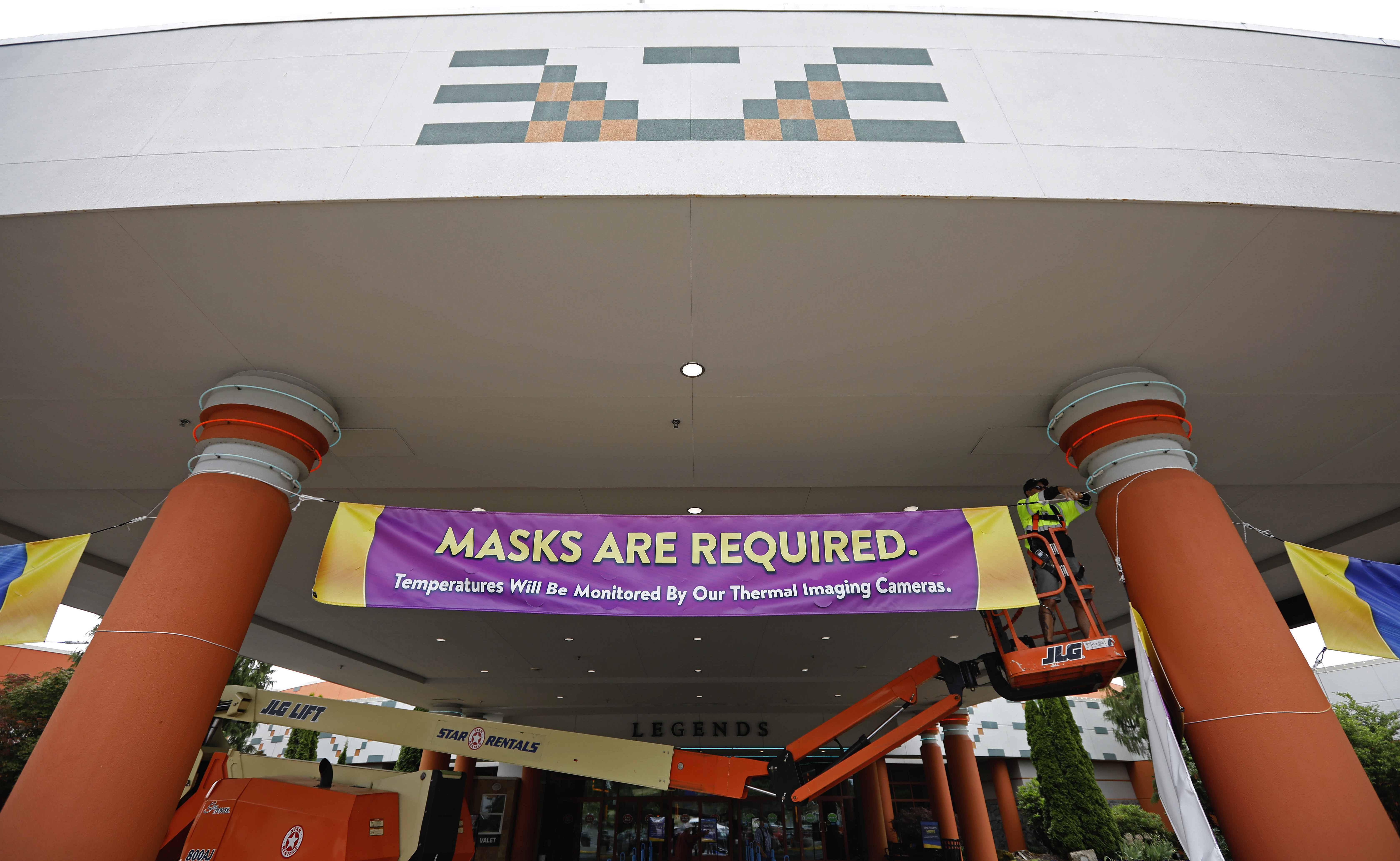 By Dean Rhodes
Smoke Signals editor
An increase in COVID-19 cases statewide caused by the Delta variant has prompted Spirit Mountain Casino to reinstitute a mask mandate for all employees and customers.
According to the casino's website, masks must be worn by all employees and guests while indoors. The mandate took effect on Wednesday, Aug. 11.
Meanwhile, the Siletz Tribe closed its casino, Chinook Winds, in Lincoln City on Thursday, Aug. 12, and hopes to reopen in Aug. 26.
The Siletz Tribal Council and Chinook Winds executive team said the decision was "in the interest of public health and safety."
The Cowlitz Tribe's casino, Ilani, about 16 miles north of Vancouver, Wash., off Interstate 5 is not requiring vaccinated guests to wear masks, stating they are optional for those who have received their shots.
Ilani also is offering $10 in free game play to guests who can prove they have been vaccinated against COVID-19.
Spirit Mountain Casino made wearing masks indoors mandatory in July 2020, but dropped the requirement like the Tribal government did in May for most fully vaccinated employees and guests when COVID-19 cases appeared to be under control and declining in Oregon in the late spring.
Wildhorse Casino operated by the Umatilla Tribe outside of Pendleton in eastern Oregon also is requiring face masks for everyone, according to its website. So is the Mill Casino in North Bend that is operated by the Coquille Indian Tribe and the Seven Feathers Casino operated by the Cow Creek Band of Umpqua Tribe of Indians in Canyonville.