Culture
Roads to Recovery: Leno used meth for 28 years before seeking help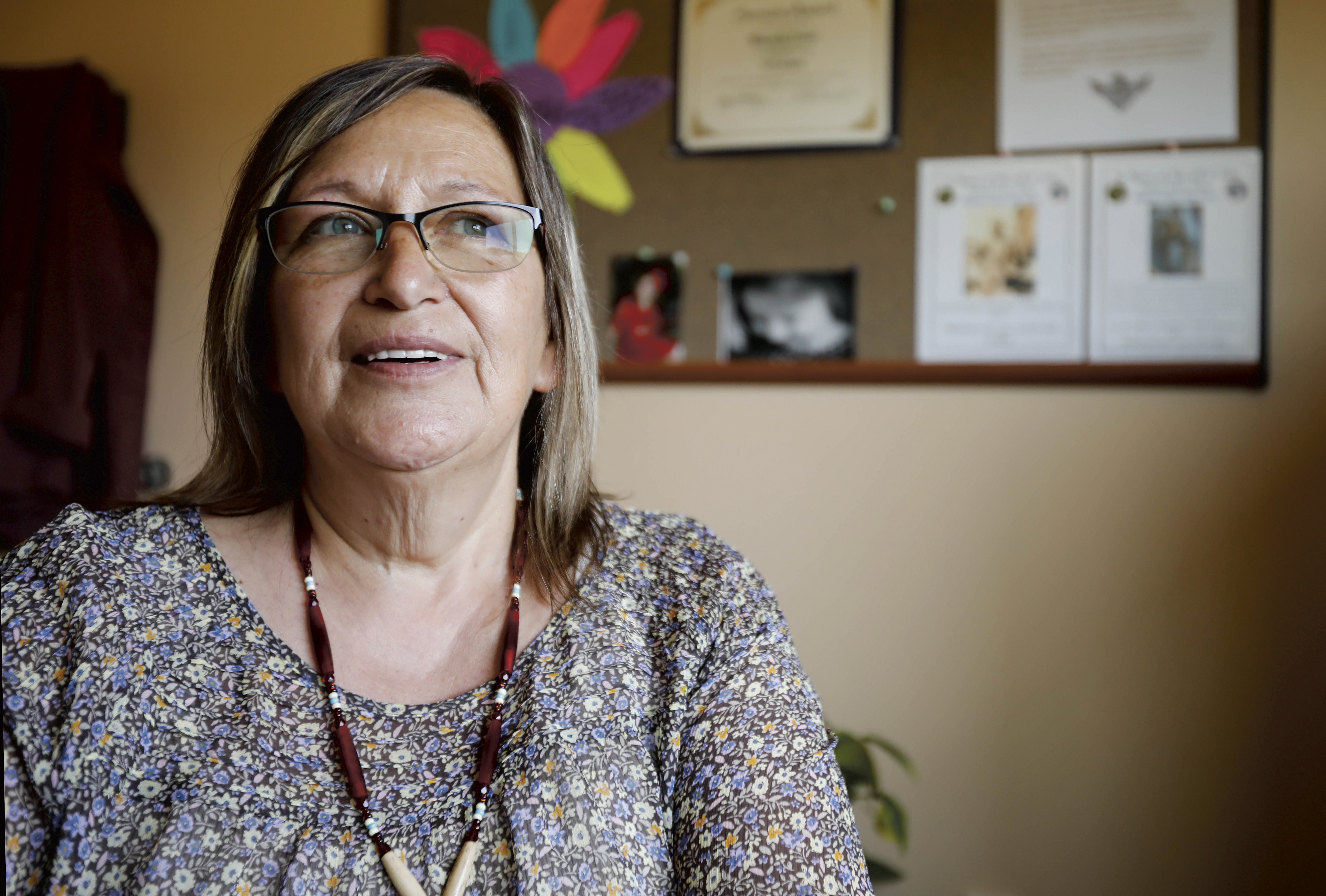 (Editor's note: This is the fourth in a series of Smoke Signals stories in 2021 that examines addiction and recovery.)
By Danielle Harrison
Smoke Signals staff writer 
 When one thinks of a stereotypical addict who finally seeks help, the picture that often comes to mind is a homeless person, someone who has been in and out of jail, or an individual who has lost ties with family due to their drug use.
Tribal Elder Rhonda Leno, 58, defied all of these stereotypes.
Although she used methamphetamine for 28 years, her drug addiction was mostly well-hidden from those who didn't know her well. She was never arrested and never spent time in jail.
"I didn't have a rock bottom," she says. "It took years. Even losing primary custody of my kids to their dad wasn't enough. The fight seemed too big and I wasn't in a good place. … I chose to be prideful, stubborn and refused to surrender."
Since Leno still saw her children every other weekend, she told herself at the time that everything was OK.
"But then I would lose a job, stop paying child support and then lose my driver's license," she says. "I would go from seeing them every other weekend to being very undependable."
Leno first tried methamphetamine at a party in 1981. At first, it was all in good fun.
"It was really recreational at that point and I never thought it would lead to anything bad," she says. "But it didn't take long for it to serve a different purpose."
Within a year, she was using it to keep her energy levels high while working long hours at a cannery.
"There just wasn't a life-changing event big enough for me to quit," Leno says.
After her mother passed away in 2005 and then a few years later she found out her father, Tribal Elder Russ Leno, had terminal cancer.
"I knew then that I could not be using when I lost my dad," she says. "I was sitting in my kitchen, drinking coffee and said to myself, 'I'm quitting. I'm going to treatment.' "
Besides wanting to be sober for her father, Leno also wanted to set a better example for her daughter.
"I was 15 when I had my daughter," she says. "I was a mom and a friend. It was a blessing, but also a curse. She began to use drugs as well and our relationship was toxic. I knew I was the one who had to initialize a change. She followed suit."
When Leno told her father what her plans were, he didn't say much.
"What dad told me was, 'One needs to do what they need to do.' Before, I was always trying to figure out why things went wrong. I never would question if it was because of the drugs. There were always other reasons. It just baffles me now how easy the answer was."
Not one to put things off once a decision was made, Leno called the Behavioral Health Clinic in Grand Ronde and was soon headed to a 21-day inpatient treatment clinic in Salem, followed by 90 days of outpatient treatment.
Once her sobriety was stable, Leno secured housing and began working in the Tribal temporary pool for the housekeeping department in 2010. That was followed by a full-time job with the Tribe's Social Services Department. She has been there ever since and currently works as a vocational rehabilitation trainee.
"That is one of my rewards today," Leno says. "The people who come in have barriers very similar to what I had to deal with. We connect very naturally so I feel like I'm able to help them at their level. I never feel like I have to go to work. I feel like I get to go to work and be with people who matter a lot to me. They talk openly to me about their struggles and I share my story."  
Leno also credits her family and the values she was raised with for not losing herself to drugs. Although she did relapse once after her father passed away in 2010, it was short-lived.
"I chose to do it," she says. "I chose my relapse. If I was clean and sober, then why would I want to hang out with drug-using friends? Yet, I see people doing it over and over again."
Although she is grateful for the numerous recovery services the Tribe provides, one thing Leno wished would have been an option for her after completing inpatient treatment was a facility like the Women's Transitional House, which opened in 2014.
"I would have been waiting on the doorstep," she says. "It's good because the women can also have their kids there."
Leno has appreciated the opportunity her job has provided to help others on the road to recovery.
"I have watched so many people progress and get their first job and have sobriety work for them and have that be a big reward in and of itself," she says. "I encourage people to never give up. Have a sponsor if you do AA (Alcoholics Anonymous) or NA (Narcotics Anonymous). Have a big support circle because you'll need it at every turn."
Unlike some people who prefer to keep their recovery journey private, Leno enjoys telling others her story.
"I love to talk about recovery," she says. "All throughout this campus you will find support. I had so much support here at the Tribe and we are so lucky. We have resources here."
Leno is grateful that the shame and stigma that often surrounds addiction and leads to isolation is beginning to change.
"I remember when there wasn't much talk about recovery," she says. "Instead there was denial of the problem. Everyone I know has a family member who has struggled with addiction. It's a real issue here and there is less judgment now than in the past."