Tribal Government & News
Smoke Signals receives 11 journalism awards for 2020 work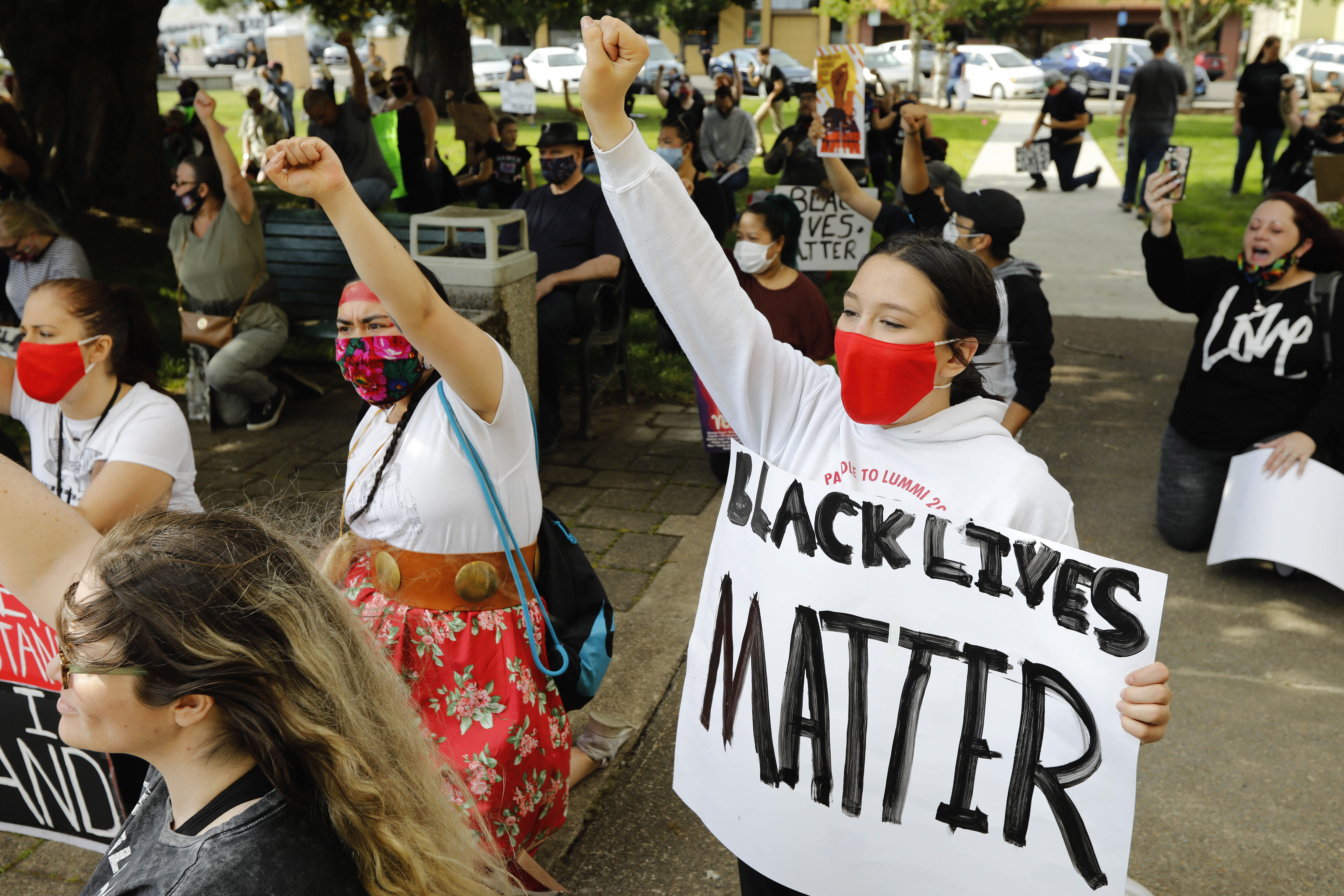 By Dean Rhodes
Smoke Signals editor
Smoke Signals, the independent newspaper of the Grand Ronde Tribe, won 11 journalism awards for work that its staff members produced in 2020.
The awards include eight received from the Native American Journalists Association and three received from the Oregon Newspaper Publishers Association.
In the former contest, Smoke Signals was recognized as the fourth best Tribal newspaper in its category with an honorable mention in the General Excellence competition.
Smoke Signals photojournalist Timothy J. Gonzalez received second- and third-place awards in the Best Photo of Native America category for his photographs of snow falling on the Visionaries statue and geese flying over the West Valley Veterans Memorial, respectively. He also received an honorable mention in the same category for photos of Tribal members participating in a Black Lives Matter protest that was held in Dallas.
Tribal member Kamiah Koch, who is Smoke Signals' social media/digital journalist, received a third-place award in the Radio/Podcast Best Feature Story category for her podcast about the Grand Ronde community garden. She also received first- and second-place awards in the TV Best News Story category for her reports posted on YouTube about the proposed site of a new Grand Ronde gaming facility in Wood Village and the Tribe hosting a fire camp in September, respectively.
Tribal member Justin Phillips, who is Smoke Signals' page designer, received a second-place award in the Best Layout category.
The 11 awards bring Smoke Signals' total to 110 since 2007.
 "Independent quality journalism is the foundation for a successful publication and I am thrilled to see the hard work and dedication of this staff recognized on a national stage year after year," said Editorial Board Vice Chair Mia Prickett. "Earning 110 awards in 15 years is no small feat, especially considering that Smoke Signals is winning awards as they push into new digital distribution platforms like podcasts and video. I look forward to watching Smoke Signals continue to grow and innovate as they find new ways to engage and inform the membership."
"As an Editorial Board member, I am very pleased with the continued excellence of our Smoke Signals editor and staff," said Editorial Board Secretary Andy Jenness. "Once again, their excellence has been recognized by the journalistic community with multiple awards. As a Tribal member, I am grateful we have an independent free press that provides accurate, timely truth to us all."
Smoke Signals competes in Division II for Tribal newspapers with circulations of between 5,000 and 10,000 copies.
NAJA gives Associate awards to nonTribal members working for Tribal publications and Professional awards for Tribal members who work for Tribal publications.
NAJA, which has canceled its annual convention for the second year in a row because of the COVID-19 pandemic, will honor award recipients during a virtual ceremony on Oct. 28.
Meanwhile, the Oregon Newspaper Publishers Association announced that Smoke Signals has received three awards – one for Gonzalez's news photography and two for graphic design by Samuel Briggs III. The awards and their specifics will be announced in early September at the annual convention being held at Mount Hood Resort in Welches.