Gaming
Thomas discusses the changes occurring at Spirit Mountain Casino during Facebook Live event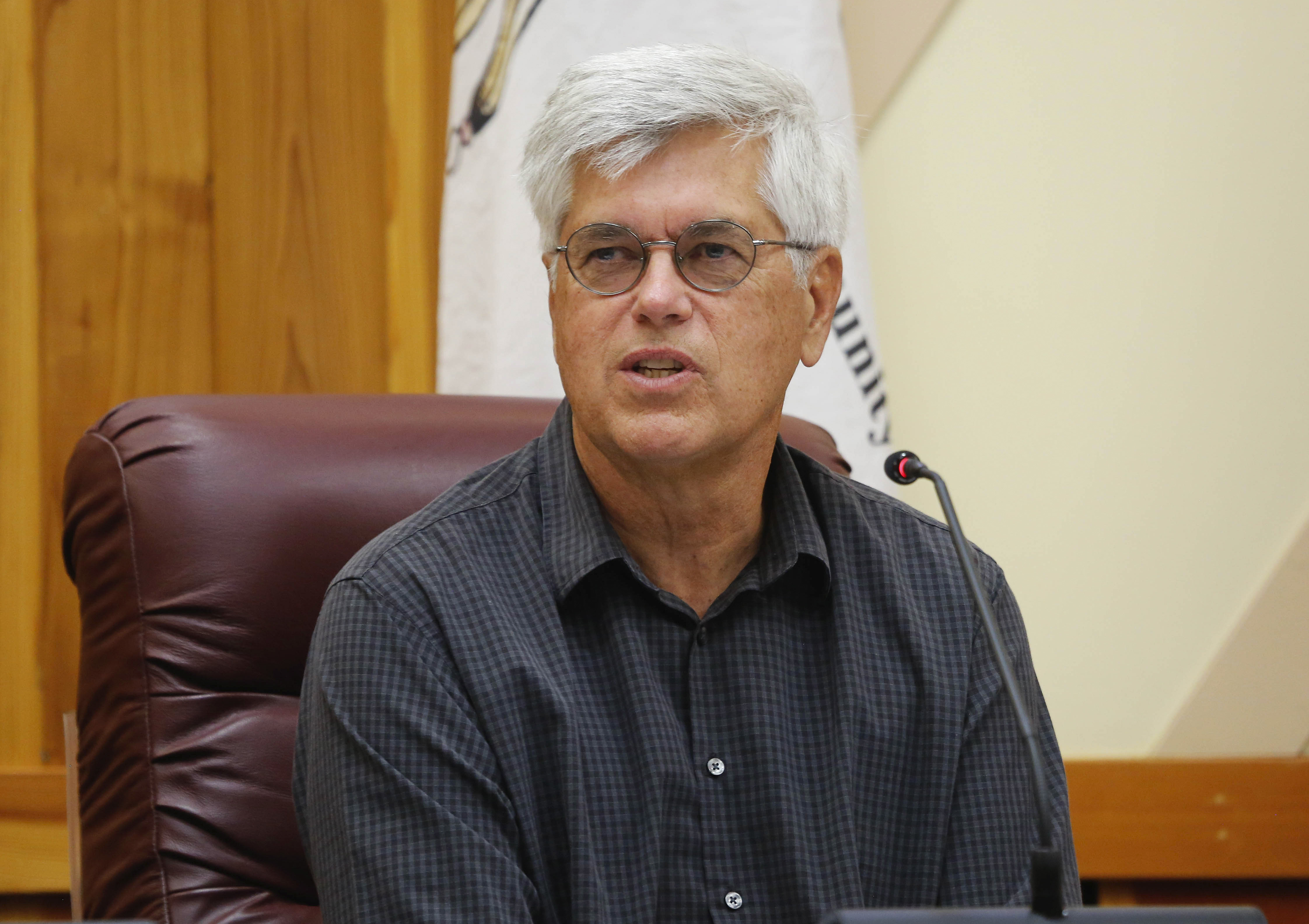 By Dean Rhodes
Smoke Signals editor
Spirit Mountain Casino Interim General Manager Bruce Thomas briefed the Tribal membership on myriad changes occurring at the Tribe's gaming facility during a 33-minute Facebook Live event held on Wednesday, July 14.
Thomas took over at the casino on June 16, almost two weeks after Stan Dillon's resignation took effect. Previously, Thomas was the chief executive officer at Spirit Mountain Casino from 1993 to 2000.
Since taking over, Thomas has instituted several changes at the casino, including the controversial closure of the Cedar Plank Buffet as of Sunday, July 11.
In addition, youths are now allowed back at Spirit Mountain Lodge for the first time since the COVID-19 pandemic became a public health emergency in March 2020, valet parking has ended and employees have seen their minimum wage increase to help remedy a critical employee shortage at the casino.
The Facebook Live event was the 19th held by the Tribal government since March 2020. Approximately 140 people logged on to watch the broadcast, which included Tribal Council Chairwoman Cheryle A. Kennedy and Human Resources Director Camille Mercier.
After giving a brief summation of his resume, Thomas detailed the reasoning behind closing the popular buffet, which included staffing shortages, losing money and new public health concerns.
Thomas said that the buffet lost $2.2 million in 2019 and $4.6 million between June 2020 and May 2021 as the price of protein, such as meat, chicken and seafood, skyrocketed during the pandemic. To break even, the casino would have had to increase its buffet charge to $60 per person for dinner.
He also said the COVID-19 pandemic has changed attitudes toward buffets.
"Buffets generally and multiple people touching utensils and food … people look at issues like germs, bacteria and viruses differently today than they did a few years ago," he said. "There was nothing positive about it that we could see."
The approximately 100 employees who worked at the buffet have been transferred to other casino restaurants, which were about 100 employees short, and are helping to keep those eateries open. "We really had a crisis situation," Thomas said.
Thomas said a "food hall" will take the place of the buffet and feature multiple food outlets, including authentic Asian offerings.
He also explained the cessation of valet parking. It cost the casino $760,000 a year or more than $2,000 a day to park an average of 46 cars daily, or $45 per car. Thomas added that after the top 230 customers were questioned, only two said they used valet parking.
"It's important, I believe, for the Tribe and the Tribal members who are our shareholders that we make all of our decisions in a way that maximizes the long-term benefit to the casino," Thomas said. "That makes us competitive, desirable and maximizes profit."
Mercier said other changes at the casino are aimed at attracting and retaining casino employees, including an increase in the minimum wage to $16, offering a $250 quarterly perfect attendance incentive, paying bonuses for referrals and new hires, and offering gas cards to employees who must drive to work.
"We're looking at some things that benefit the employees because we are in a market where it is important to attract and retain our team members," Mercier said.
"And it's not going to be inexpensive," Thomas added.
In response to the lone question, Thomas said the casino will not reinstitute the bus shuttle that brought customers from Portland to the casino because it was not cost-effective.
Another COVID-19
relief payment
Kennedy also announced that Tribal Council has decided to distribute more COVID-19 Relief Program funds to Tribal members on Aug. 13. Adults 18 and older will receive $4,000 and minors 17 and younger will get $1,000.
Tribal members and parents and legal guardians must request a form from Member Benefits Administrator Liz Leno at 503-879-2082 or Member Services at 503-879-2116 to receive the payment. Deadline to submit the form is July 30. Tribal members also can apply online at https://weblink.grandronde.org/Forms/gwp.
The one-time distribution will be a general welfare payment and nontaxable, Kennedy said.
"This general welfare payment is to help ease the continued financial burden of COVID-19," Kennedy said. "We're very pleased that we are able to assist our Tribal members. We know that the pandemic has hit our members very hard."
In 2020, adult Tribal members received eight COVID-19 Relief Program payments that totaled $4,400.
In closing, Kennedy again encouraged Tribal members to get vaccinated against the COVID-19 coronavirus especially since the Delta variant is increasing case numbers throughout the country.