Tribal Government & News
Tribal fire crews are already keeping busy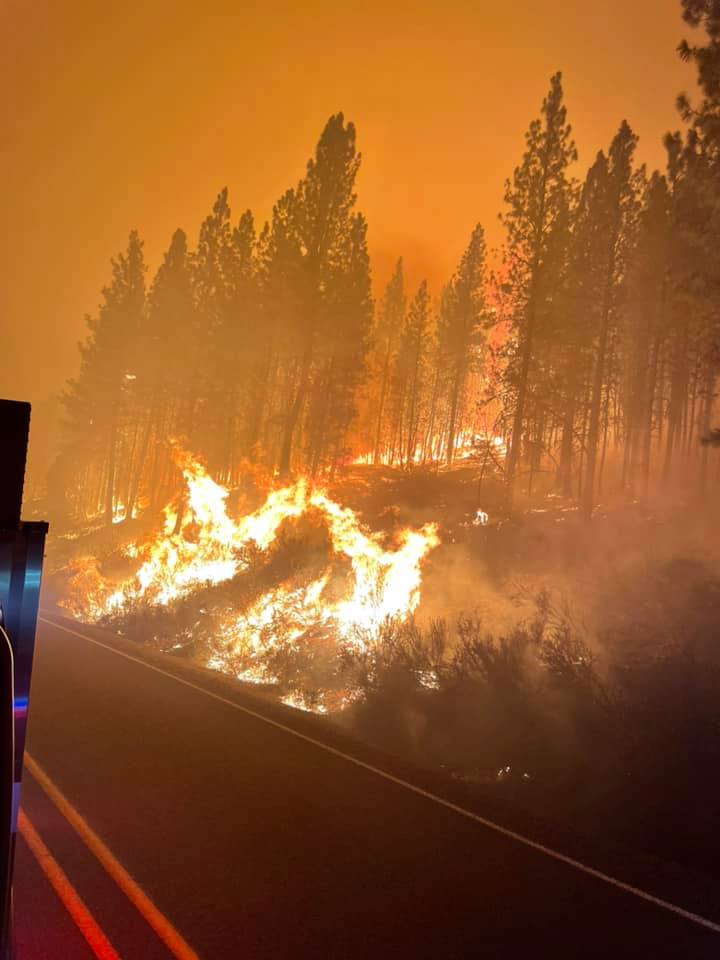 By Danielle Harrison
Smoke Signals staff writer
With historic hot and dry temperatures across much of the Pacific Northwest, the Tribe's firefighters have been keeping busy.
The Tribe recently dispatched two 400-gallon engines with six wildland firefighters to the Hualapai Reservation in northwestern Arizona on a 21-day assignment to assist with wildfire suppression efforts. Those crews returned Sunday, July 11.
"We also have a type six engine out on the Rogue-Siskiyou National Forest helping with the Star Ranger District," Interim Natural Resources Department Manager Colby Drake said. "We have a great partnership with them and help out as needed with fire patrols. Our crews get a patrol district and wait for a fire so we can assist immediately."
There also was a 20-person wildland crew working down at the Jack Fire just outside of Glide, Ore., located east of Roseburg in the Umpqua National Forest, who returned to Grand Ronde on Monday, July 12, after 21 days of battling the 11,000-acre blaze. According to information from inciweb.nwcg.gov, the fire is only 10 percent contained.
Additionally, the Tribe's Emergency Management Department has two volunteer firefighters as well as manager Steve Warden assisting with the 150,000-acre Bootleg Fire near Klamath Falls. The volunteer firefighters are working on structural protection, while Warden is part of the State Fire Marshal's incident management team. They are expected to be on site for at least another week and potentially two, depending on fire conditions.  
Oregon's wildfire season began early this year due to drought and record-high temperatures.
In late June, Gov. Kate Brown declared a state of emergency because of what she called the "imminent threat" of wildfire across the state and has emergency orders on both the Jack Fire and the Bootleg Fire.
"Most all of our resources are out in the field right now," Drake said. "We do have one type six engine here and are expecting to go to Washington state next, where we will be assigned. We definitely have a partnership with the Reservations in that state, and will assist them as needed."
In Grand Ronde, Drake said that Emergency Management and Natural Resources are trying to get out as much information as possible to the community about fire safety regulations.
"So far, we still have camping open on the Reservation and are asking people to carry a gallon of water or a fire extinguisher if possible," he said. "If you see smoke or a fire, please call 911, not the Tribal Police or the Natural Resources Department. It's the fastest way to get a response. Things are somewhat calm now, but it will be getting active soon."
This article contains information from the Salem Statesman Journal.